Congress won't act before key health care deadline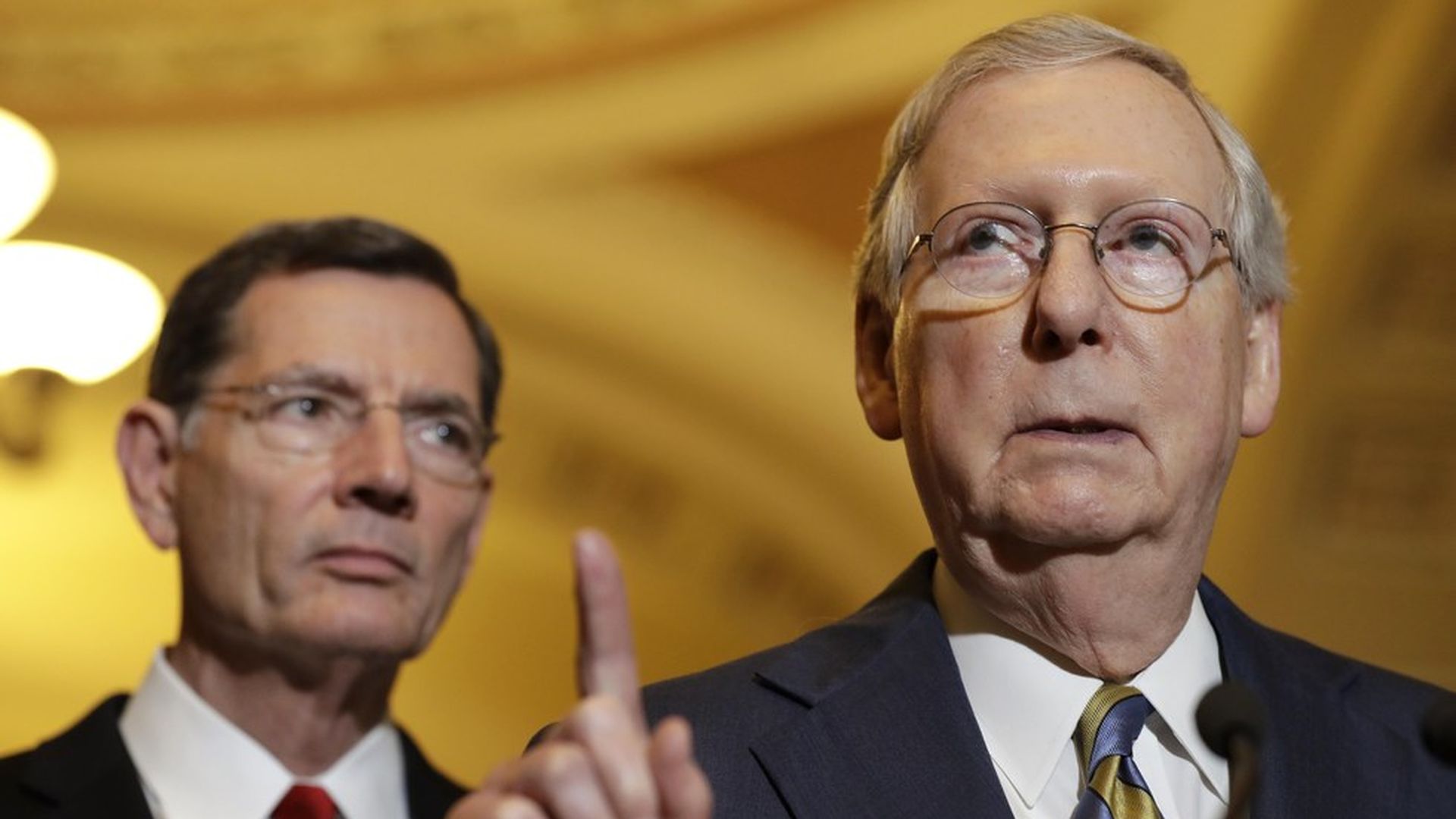 Insurers must decide by Wednesday whether they're going to participate in 39 states' insurance exchanges next year. And despite the turmoil already roiling those markets — double-digit premium increases are piling up nationwide, and dozens of counties won't have any plans available — Congress has run out of time to provide any help.
There are 47 counties across three states where no insurers have signed up to participate next year. More could still drop out , but none will be able to enter new markets once next week's deadline passes. Some Republicans had hoped to stabilize the Affordable Care Act's exchanges while they worked on a bigger health care bill. But party leaders aren't as concerned, and said the problem could be fixed later.
"Like anything else, there's going to be deadlines and there's going to be real deadlines," said Sen. John Thune, a member of GOP leadership. "We assume, of course, insurance companies are going to work with us and there's going to be some flexibility on their part. But we also know that we gotta move as quickly as we can."
The problem: Insurers say they still have no certainty about what the exchanges will look like next year. They're particularly concerned about whether the Trump administration will continue to pay out the ACA's cost-sharing subsidies, and have said they'll need even bigger premium increases if that money stops flowing.
Some Republican senators have publicly called for some kind of short-term marketplace stabilization package for the 2018 plan year, but nothing has materialized. Sen. Ron Johnson, who has been one of the members calling for such a package, said "I'm not in charge of the process" when asked about the lack of action before next week's deadline.
A short-term package is still possible, Sen. Rob Portman told me, but there's also interest in folding any 2018 stabilization measures into the ACA replacement bill "because that maximizes the chance of getting it all done."
The White House is paying out the cost-sharing subsidies for now, but hasn't made any long-term commitments. And the administration's ability to make those payments without an appropriation is the subject of an ongoing lawsuit.
Possible solutions: Many proposals to stabilize states' exchanges — such as a temporary funding boost — wouldn't do much to help the places without any insurers participating in the marketplace. So unless the rules are changed, bare counties will remain bare.
Democratic Sen. Claire McCaskill has introduced a bill that would let people who live in bare counties use their ACA subsidy to buy coverage on the exchange that serves federal employees. GOP Sens. Lamar Alexander and Bob Corker have also proposed letting those consumers take their subsidies off the exchanges. Neither proposal has gotten much traction.
Democratic Sens. Tim Kaine and Tom Carper introduced a bill this week to add more reinsurance funding to exchanges. Kaine told me that while he knows the chances of immediate enactment aren't good, "even if we can't do the fix in the next week or so, we can send a message to patients, to insurers, to providers, that we're going to take this seriously and that a fix is coming."
Many Republicans have expressed support for including temporary stabilization funding for 2018 and 2019 as part of their ACA replacement bill.
Republican Sen. Susan Collins said she wants a "signal...sent about the cost sharing reductions."
The consequences of inaction: People without access to any form of health insurance will inevitably be angry, and polling shows they're likely to blame the party in charge. "Republicans need to make sure that patients have access to insurance," one former GOP Senate aide told me. And if they don't, that will have political consequences: "The Democrats learned this over the past several elections."
Go deeper