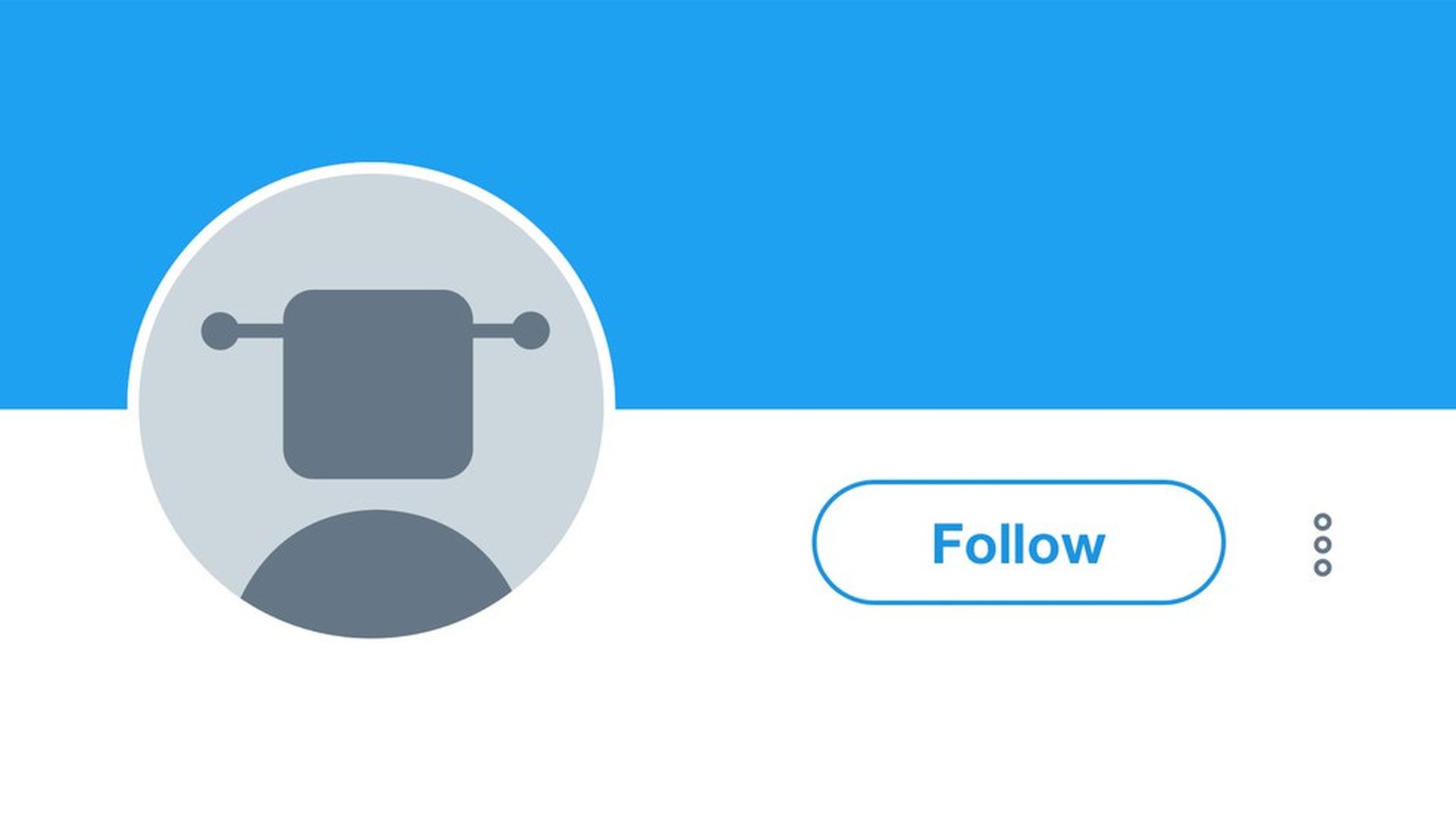 Bots and fake accounts have been used to steal advertising dollars and game digital commerce for years, but the story of Russian meddling in the election is now shining the light on a different bot problem, which is that bots and fake accounts are being weaponized by bad actors to cause chaos, disrupt elections, and spread false and misleading information.
Why it matters: The government has stalled on regulating the digital ecosystem for years, in part because there's no agency that was ever set up to manage the internet, the way the FCC manages radio and TV. But now that the bot problem is affecting politics, Congress is starting to take bots and fake accounts seriously.
Case in point: The largest bad bot criminal ring in history, the Russian "Methbot," was revealed last year to have last stolen millions of advertising dollars, mostly from ad networks, by spoofing common websites with bots and stealing their ad traffic and revenue. But Congress, for the most part, hardly reacted to the Methbot publicly — although Sens. Mark Warner and Chuck Schumer did look to the FTC for answers on click fraud earlier that year.
Consider the government efforts since the story broke on September 6th that Russian actors used fake accounts to buy ads on Facebook:
Sep. 27: Facebook and Twitter privately testified in front of the House and Senate Intel committees.
Oct. 10: The FEC reopened political ad disclosure comment period, the first time they've taken action on the issue for over a decade.
Oct 21: Sens. Klobuchar, Warner and McCain introduced the "Honest Ads Act" bill to bring transparency around digital ad disclosure
This week:
Oct. 23: Energy and Commerce Ranking Member Frank Pallone, Jr. (D-NJ) sent a letter to the CEOs of Google, Facebook and Twitter requesting a meeting to discuss the their policies for content management and advertising.
Oct 24: The House Subcommittee on Information Technology will meet to discuss laws surrounding political advertisements and disclosures. Among those that will be attending are industry heavyweights, like David Chavern, President and Chief Executive Officer of the News Media Alliance (NMA) and Randall Rothenberg, President and Chief Executive Officer of the Interactive Advertising Bureau (IAB).
Oct 24: Trump digital advisor Brad Parscale will meet with the House Intelligence Committee W, presumably about Russia's role in the 2016 election
Nov. 1: Facebook, Twitter and Google will publicly testify in front of the House Intel Committee on Nov. 1
Sound smart: Democrats know it will be difficult to get Republicans on board with any legislation that touches ad disclosures or even digital regulation, which is why the narrative from top Democrats has focused on national security, an issue that's less likely to receive pushback from Republicans. Tech companies know that without the real threat of regulation beyond disclosures, they have no incentive to do much beyond meet advertiser and user expectations for distributing good content, and the bar for that has proven to be low.
Go deeper