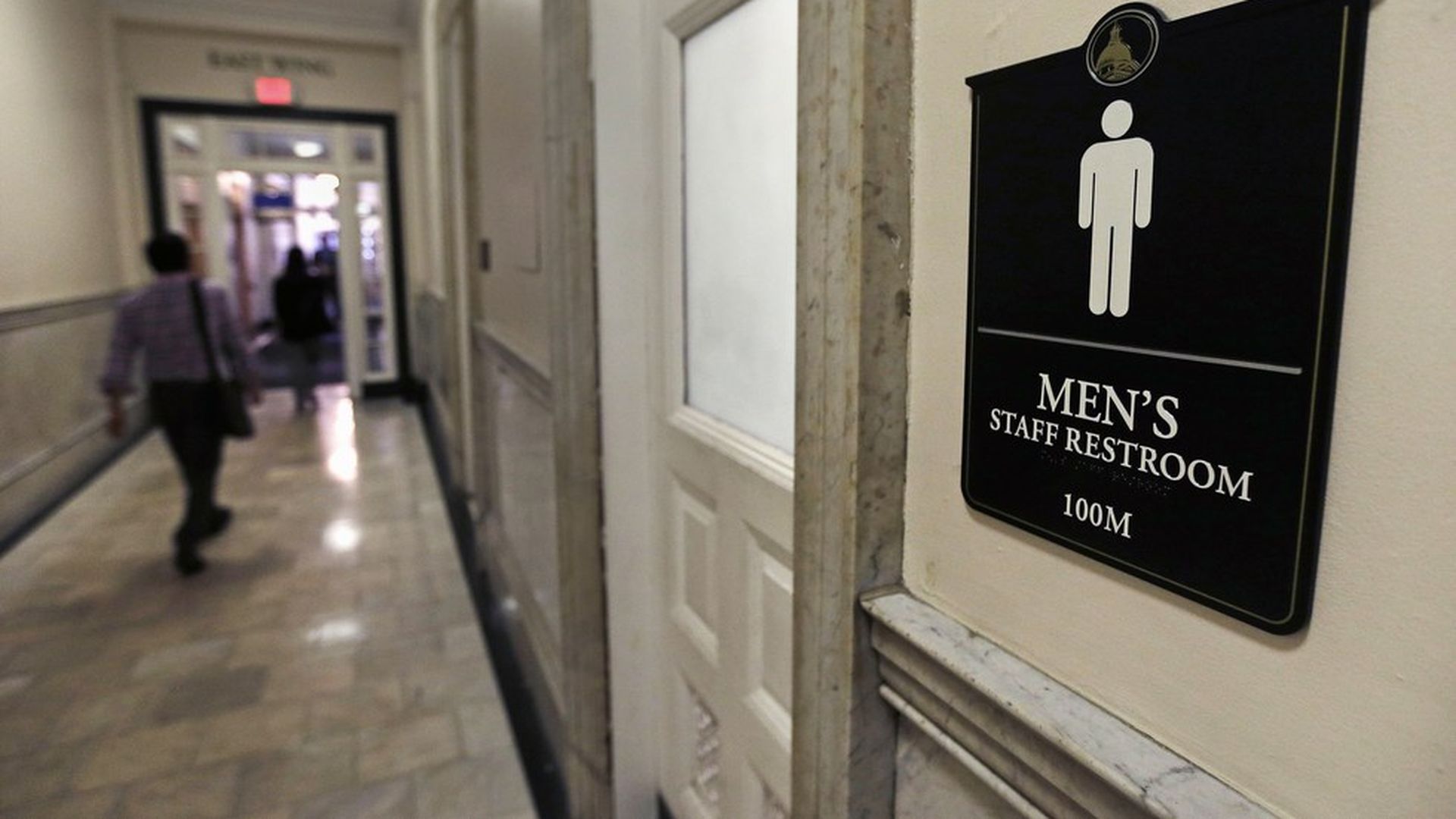 IBM, AT&T and Texas Instruments were among more than a dozen large companies that urged the Texas Legislature not to pass an anti-transgender "bathroom bill" as part of a special session that begins this week.
"We're writing to express our concern that the so-called 'bathroom bill' that the Texas legislature is considering would seriously hurt the state's ability to attract new businesses, investments and jobs," the Dallas-based companies said in a letter Monday to the lieutenant governor and state speaker of the House, which was also signed by the chiefs of American Airlines, Kimberly-Clark, and Southwest Airlines, among others.
IBM: The company used it as a teachable moment within its own ranks as well, with HR chief Diane Gherson sending a company-wide memo explaining the company's position.
"A bathroom bill like the one in Texas sends a message that it is okay to discriminate against someone just for being who they are," Gherson said in the email. "It threatens IBM's ability to bring the best and brightest to our Texas workforce — a community that is now over 10,000 strong and represents a diversity of perspectives, backgrounds and experiences."
Dell: Another Texas-based tech company, Dell, also opposes the ban. Dell had joined with a series of tech companies including Apple, Salesforce, and Microsoft, that wrote a May letter to the state's governor opposing such a move.
"Dell wants Texas to remain open for business and be part of a pro-business state that's welcoming to everyone," a Dell representative told Axios.
Why it matters: Large companies have emerged as a key force in such debates, arguing that anti-LGBT laws are bad for business.
Go deeper