Companies being advised to make Trump look like a winner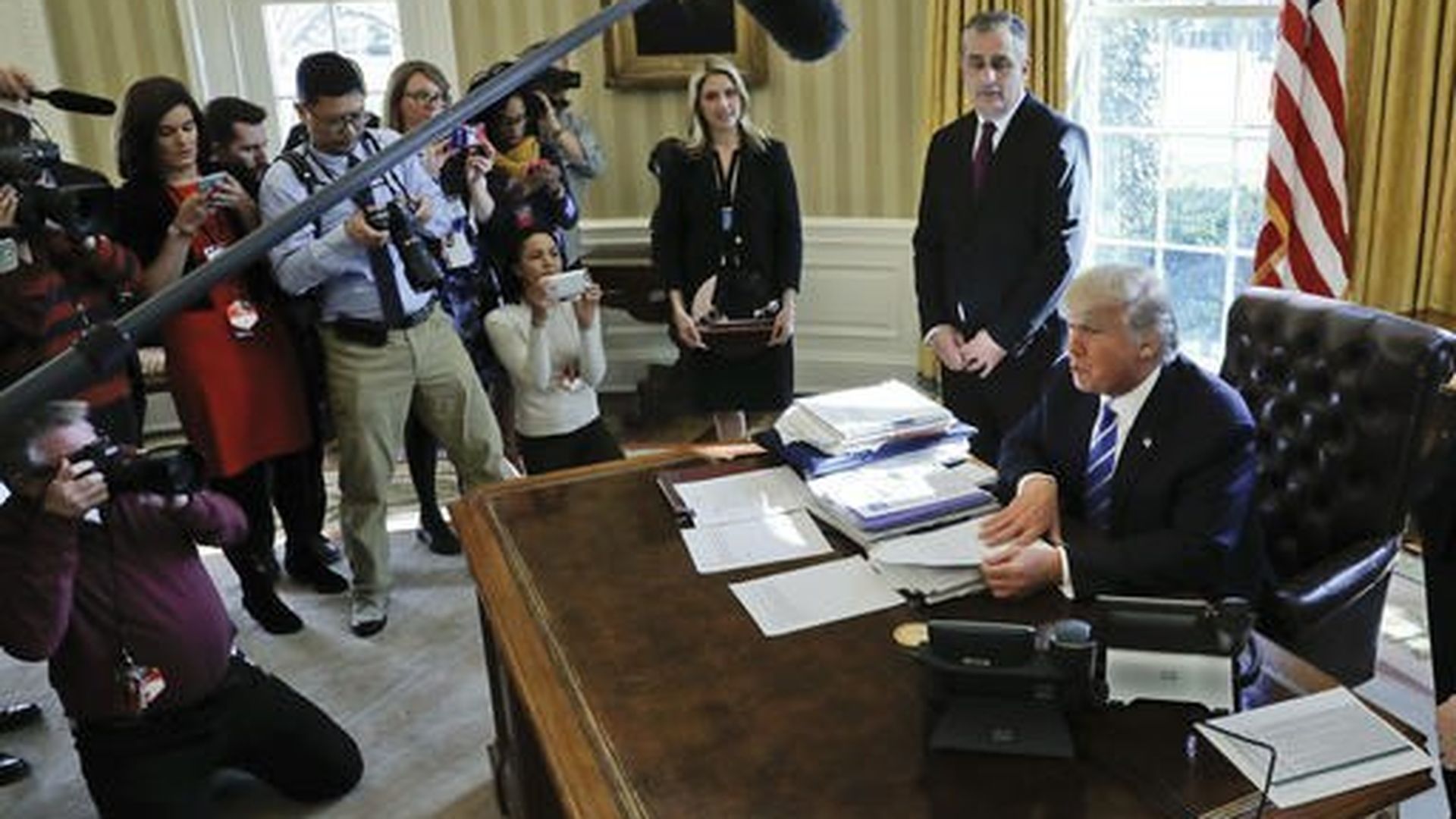 The FT today reports that big multinationals, worried about suffering the president's wrath on Twitter, are being counseled to repackage old announcements so Trump can claim credit. Key sentence:
Lawyers and public relation experts are advising their S&P 500 clients to take a leaf from the US president's media playbook and find ways to deliver Mr Trump news he can claim as personal victories.
The FT highlights actions by GM, Ford, Fiat, Chrysler, Foxconn and Bayer that follow this playbook. Just yesterday Intel touted a new Arizona factory during an Oval Office photo-op. The same factory President Obama had hailed in 2012.
Go deeper