Comey told Sessions he didn't want to be alone with Trump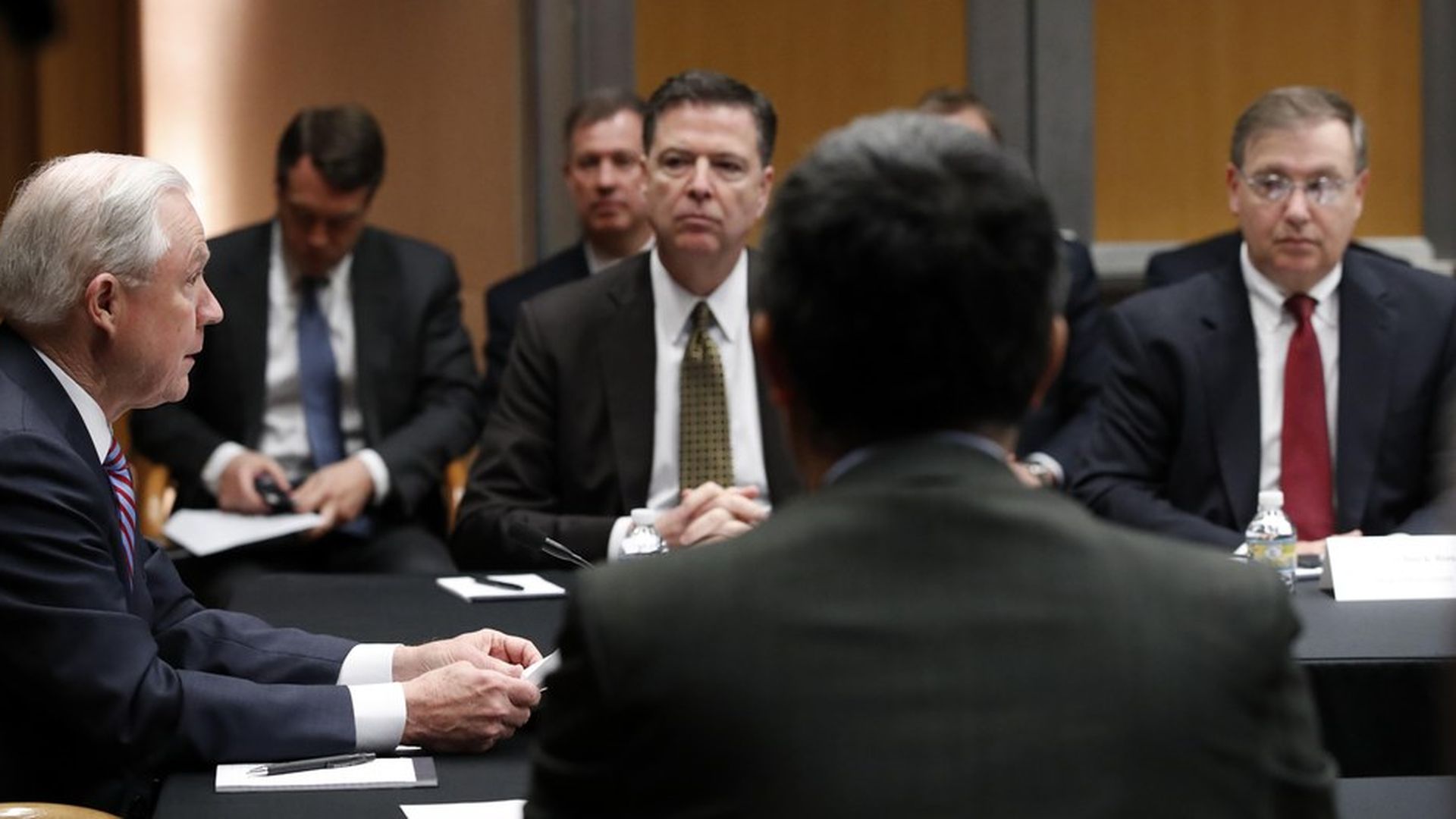 Former FBI Director James Comey told Attorney General Jeff Sessions in February he did not want to be alone with President Trump because it was Sessions' role to protect the FBI from White House influence, current and former law enforcement officials told the NY Times.
The FBI declined to comment and a DOJ spokesman said "the attorney general doesn't believe it's appropriate to respond to media inquiries on matters that may be related to ongoing investigations."
What's next: Comey is testifying Thursday before the Senate Intelligence Committee.
Go deeper