Comey effect: House GOP "shellshocked" behind closed doors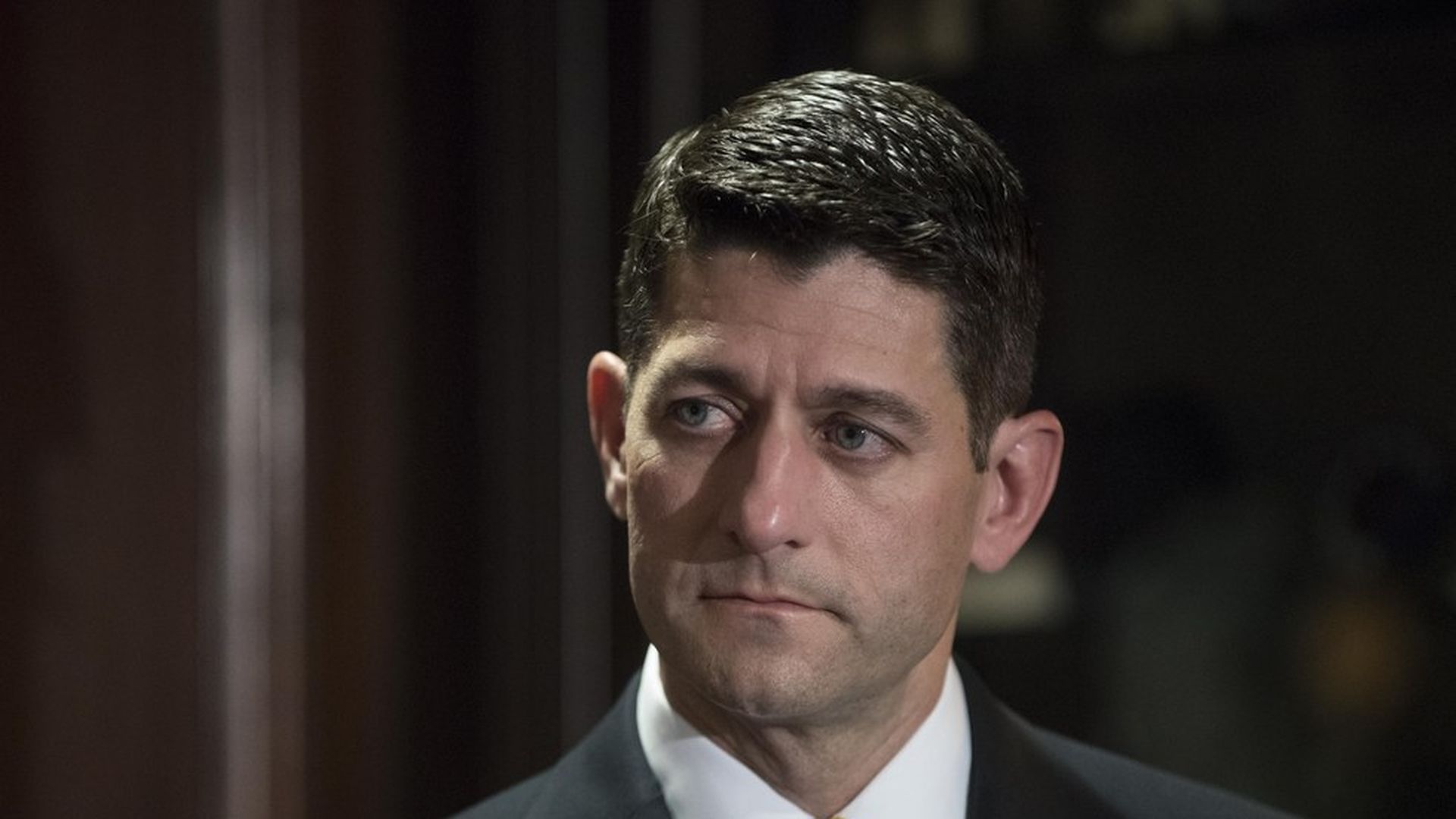 In the House Republicans' conference meeting on Capitol Hill this morning, the mood among members was subdued and somewhat anxious. One source described members as "shellshocked."
Paul Ryan sought to project steadiness amid an avalanche of Russia-related news — all of it bad — from the White House. The Speaker told his colleagues, according to a source in the room:
"We should take our oversight responsibilities seriously regardless of who is in power. ... That means before leaping to judgment we get all the facts. OGR [the Oversight Committee] has requested documents. And we'll see where the facts lead."
Behind the scenes: Republican leaders are distressed by what's going on, but don't want to join the pile on. They're watching Democrats bray for impeachment and ballooning media mentions of the 25th Amendment to remove Trump because he's "unable to discharge the powers and duties of his office."
The posture (for now): let's get the facts out there and try to be "sober" about them. The last thing GOP leaders want is for pertinent facts to remain undisclosed, because all that means is the news media will ferret them out, blast them out and further shake the system.
Go deeper