Comey and Trump agree on one thing: fake news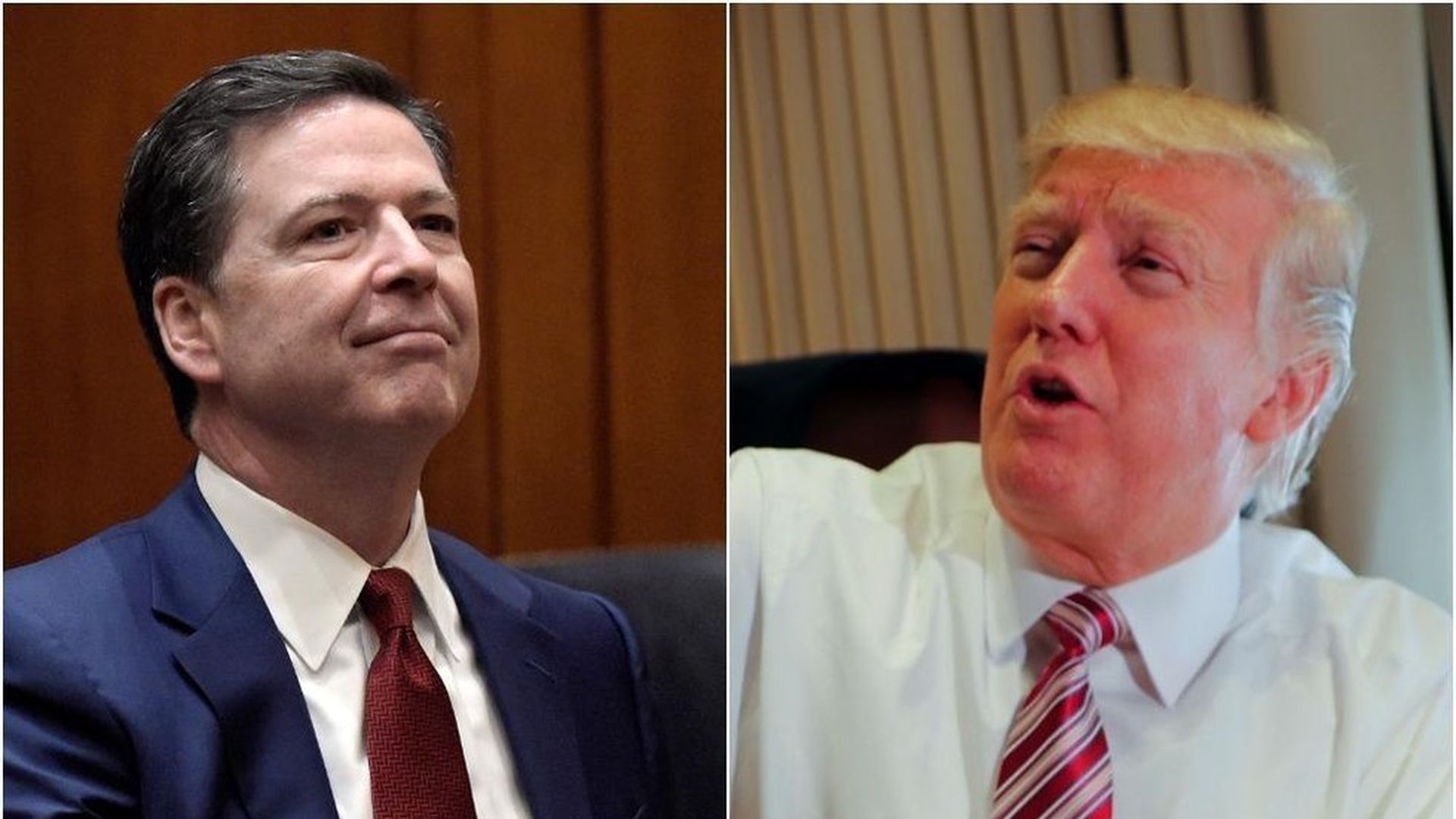 Comey declared that a New York Times front pager from Feb. 14 — "Trump Aides Had Contact With Russian Intelligence" — was "in the main ... not true. ... [W]e don't call the press to say, 'Hey, you got that thing wrong about this sensitive topic.' We just have to leave it there."
The article's lead:
"Phone records and intercepted calls show that members of Donald J. Trump's 2016 presidential campaign and other Trump associates had repeated contacts with senior Russian intelligence officials in the year before the election, according to four current and former American officials."
In today's paper, the same three authors write: "Comey did not say exactly what he believed was incorrect about the article ... The original sources could not immediately be reached after Mr. Comey's remarks, but in the months since the article was published, they have indicated that they believed the account was solid."
On the other hand, Comey said another Times scoop — reporting that Comey had written an in-the-moment memo saying Trump had asked him to shut down the investigation of former national security adviser Michael Flynn — had been spoon-fed to the paper through a friend.
CNN had to backtrack from an article originally headlined "Comey expected to refute Trump," with this correction: "The article and headline have been corrected to reflect that Comey does not directly dispute that Trump was told multiple times he was not under investigation in his prepared testimony released after this story was published."
Be smart: CNN's lapse, and the charge against The New York Times, provide ammunition for Trump partisans to shout "Fake news!" in an effort to discredit other reporting that is perfectly valid.
Go deeper