Collins: "There is not a consensus" on Obamacare replacement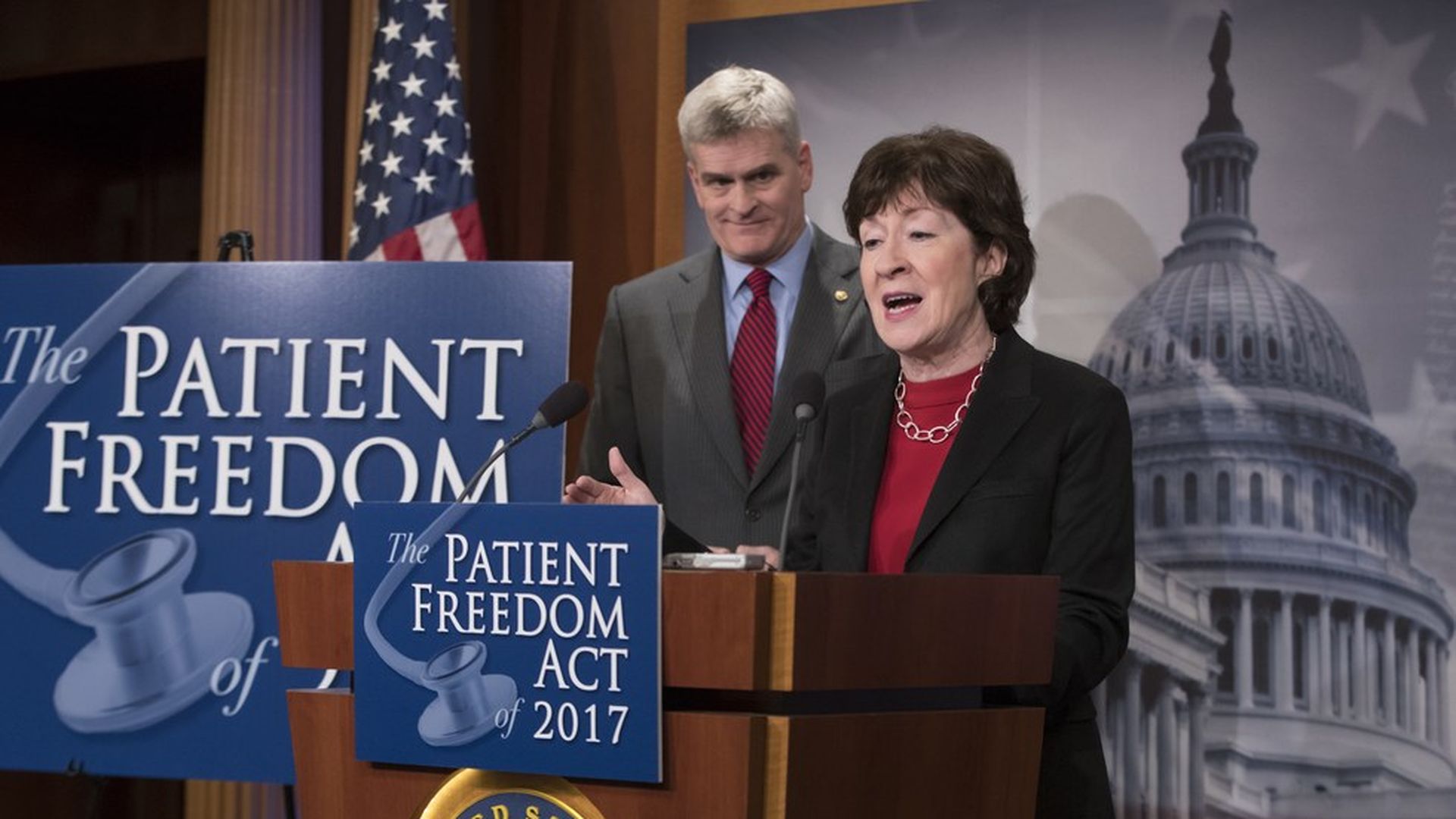 Sen. Susan Collins gave a blunt reality check Sunday to GOP leaders' claims that all Republicans are on the same page on Obamacare replacement. "There is not a consensus," she said on CBS's Face the Nation. "This is very difficult to achieve the president's goals and the goals that many of us have of wanting to expand access to coverage and have a damper on the prices."
She made it clear that she still prefers the bill she's co-sponsoring with Sen. Bill Cassidy, which takes a different approach by letting states decide whether to keep Obamacare or scrap it. "It is very complicated. And we shouldn't rush it. We need to get this right," she said.
Why it matters: All of the focus lately has been on the difficulty of getting conservative House Republicans to vote for the emerging GOP bill — but Collins' comments are a reminder that the Senate will be an even tougher sell, for moderates as well as conservatives.
Go deeper