Cohn: "We can pay for the entire tax cut through growth"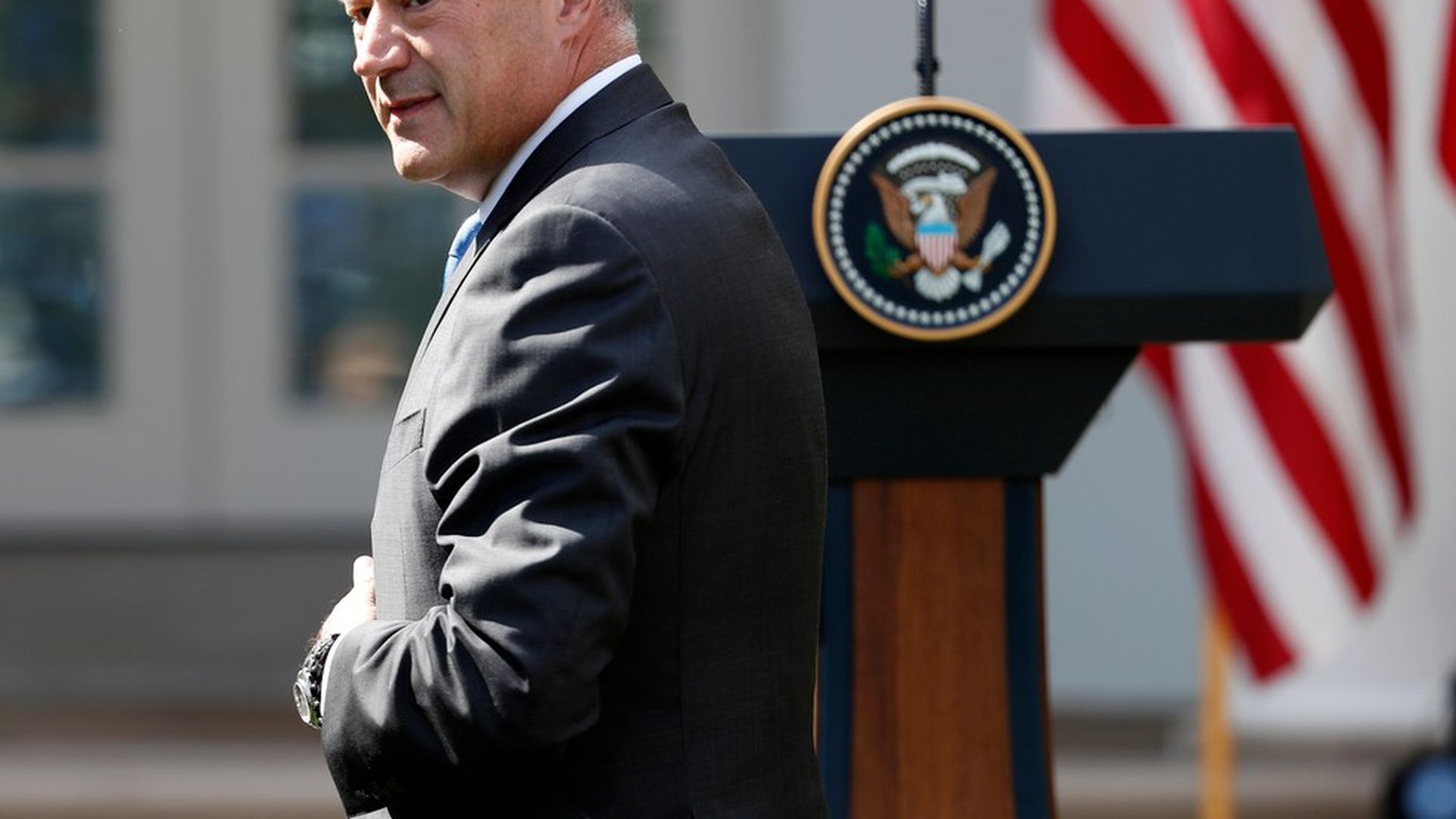 President Trump's economic advisor Gary Cohn broke down some of the most controversial details of the GOP's new tax plan on CNBC Thursday morning, starting with how much the $5.8 trillion tax cuts will cost Americans:
"We don't think the tax plan will cost $2.2 trillion," as some analysts have estimated, said Cohn. "When people come out with these numbers they have a very static view of the tax plan, and don't incorporate the growth...We think we can pay for the entire tax cut through growth over the cycle... and can get the U.S. to substantially more than 3% growth with tax reform and deregulation."
On the corporate tax rate being 20%, not 15% as the administration had previously pushed for: "We would've loved to have gone lower... but this does become a reality of balancing the budget... but we are at 20, and 20 is a bright line test for us. We are not going over 20, 20 is the top of where we are willing to go. We told them that if we start at 20 we are ending at 20 and there is no room to negotiate that."
Income taxes: "This is going to be in a very high income earner bracket, it is going to effect very few," said Cohn. Added that the the plan should help low income earners most.
Will this pass in Washington? "We've given the tax writers both in the Senate an the House an enormous amount of latitude to bring their members on... we will go through the right process to make sure this passes."
Carried interest rates: "The president remains committed" to that.
Go deeper