Coast Guard chief breaks with Trump on transgender troops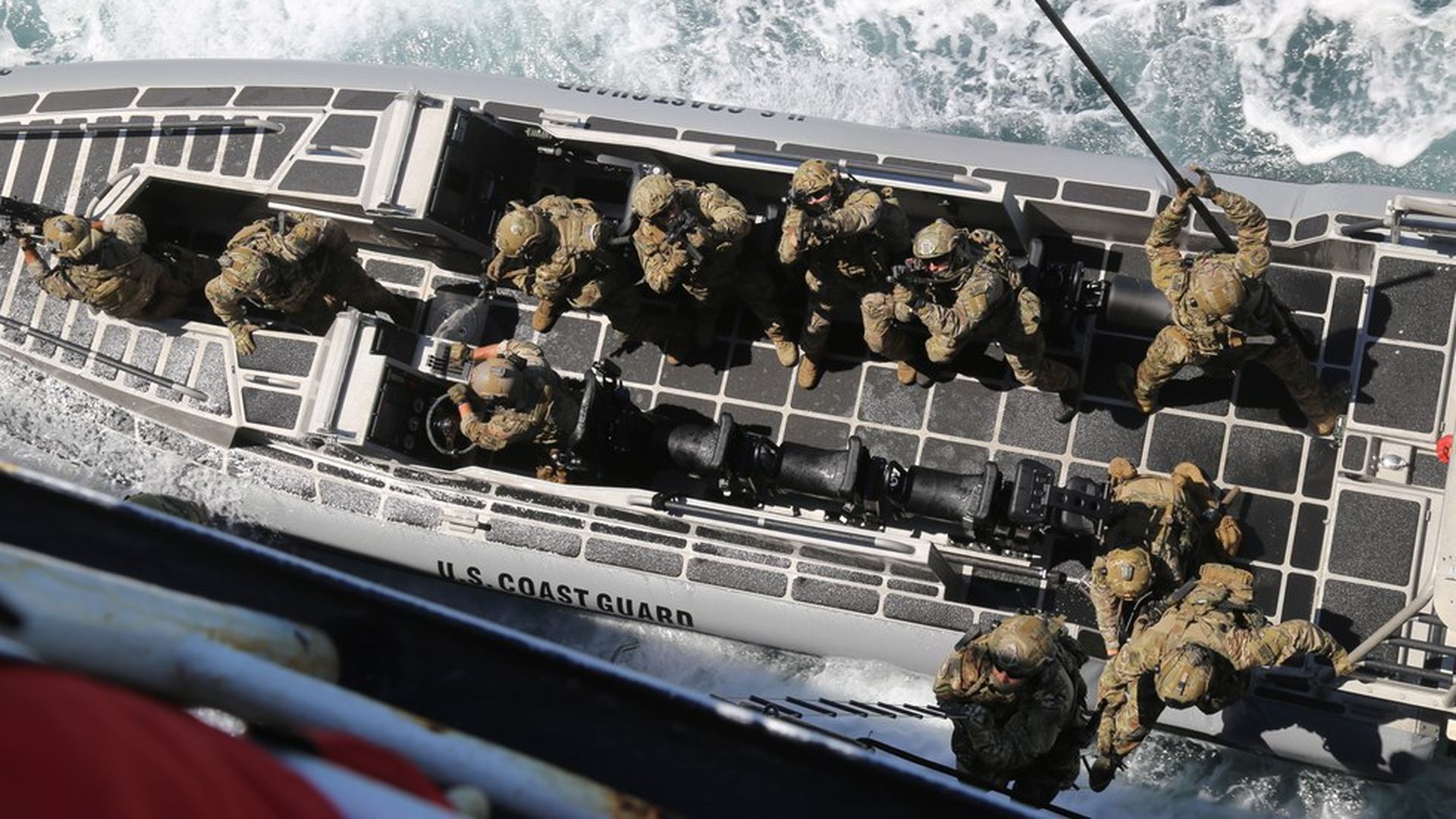 The Coast Guard chief said Tuesday "I will not turn my back" on transgender personnel during remarks at a forum hosted by the Center for Strategic and International Studies, Politico reports. "We have made an investment in you and you have made an investment in the Coast Guard, and I will not break faith."
Why it matters: That's another strong statement coming from a leader of the armed forces bucking Trump's tweet-announcements that transgender individuals will no longer be allowed to serve in the military in any capacity.
Pentagon spokesperson Navy Capt. Jeff Davis said Monday they haven't received any guidance from the president beyond the tweets and that the order of things will remain as is until that happens.
Go deeper