Coal miners being trained to work in alternative energy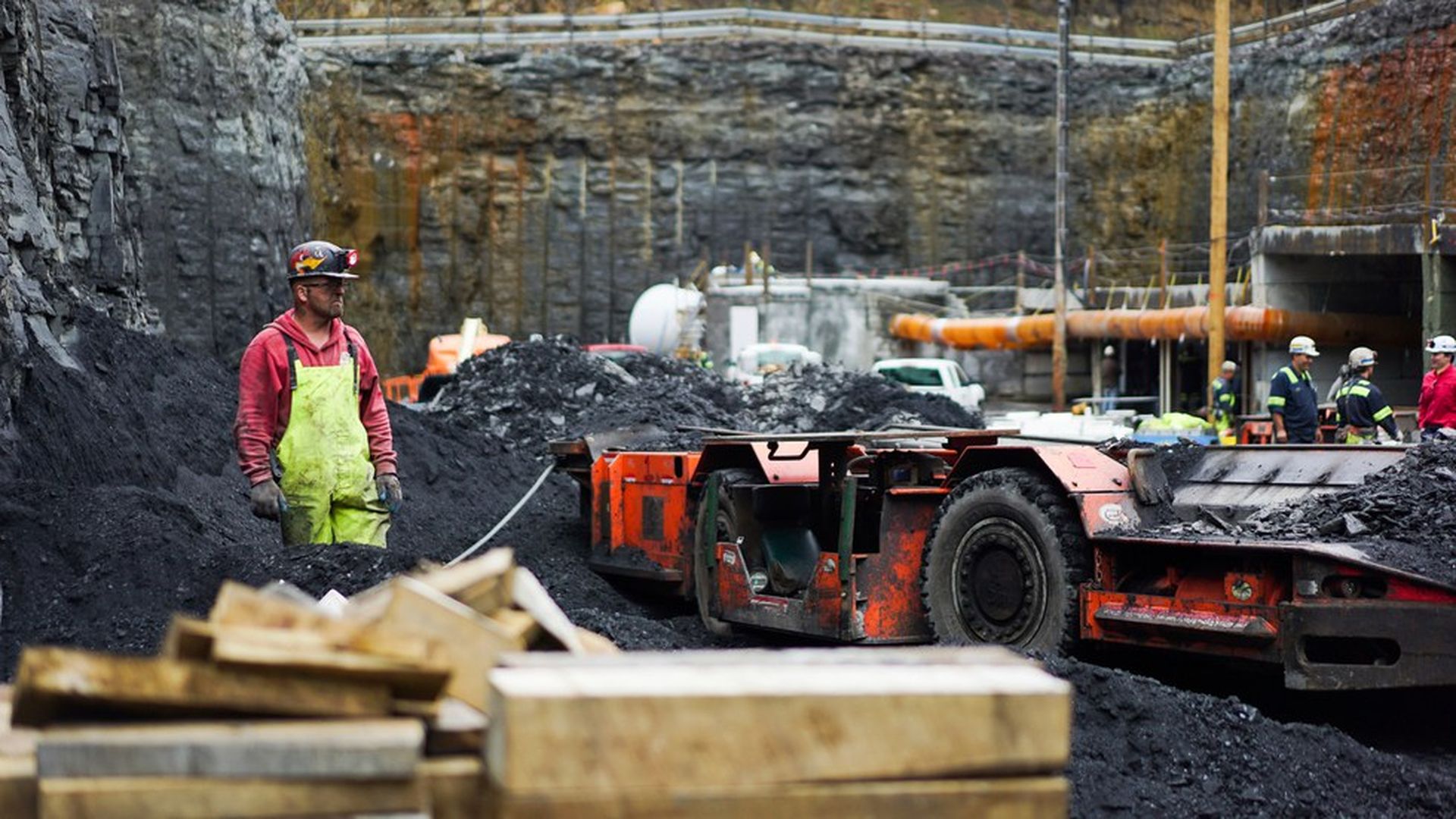 The coal industry is slowly dying, and the green energy industry is growing. Several companies and programs have emerged that train former miners to be wind turbine technicians, solar panel installers or other related jobs, while others teach miners computer coding and beekeeping, the New York Times reports.
Why it matters: Last year in Wyoming, more than 1,000 miners lost their jobs and three major coal producers went bankrupt. These retraining programs offer hope for those who have only known mining. In return, the manpower is a boon for the alternative energy producers.
Solar Holler, a nonprofit is working with Coalfield Development in West Virginia to training train former miners to install solar panels with 2.5 year apprenticeships.
Goldwind Americas, an American subsidiary of a Chinese company, has begun offering free wind turbine technician training programs in Wyoming, Montana and Ohio and is ready to provide 850 turbines for a Wyoming power plant.
Appalachian Headwaters is a nonprofit using an old summer camp site to train former coal miners in the honeybee business.
Go deeper with stories from former coal miners who have taken advantage of these programs in the NYT report.
Go deeper