Clinton: Trump Administration wants to hurt Americans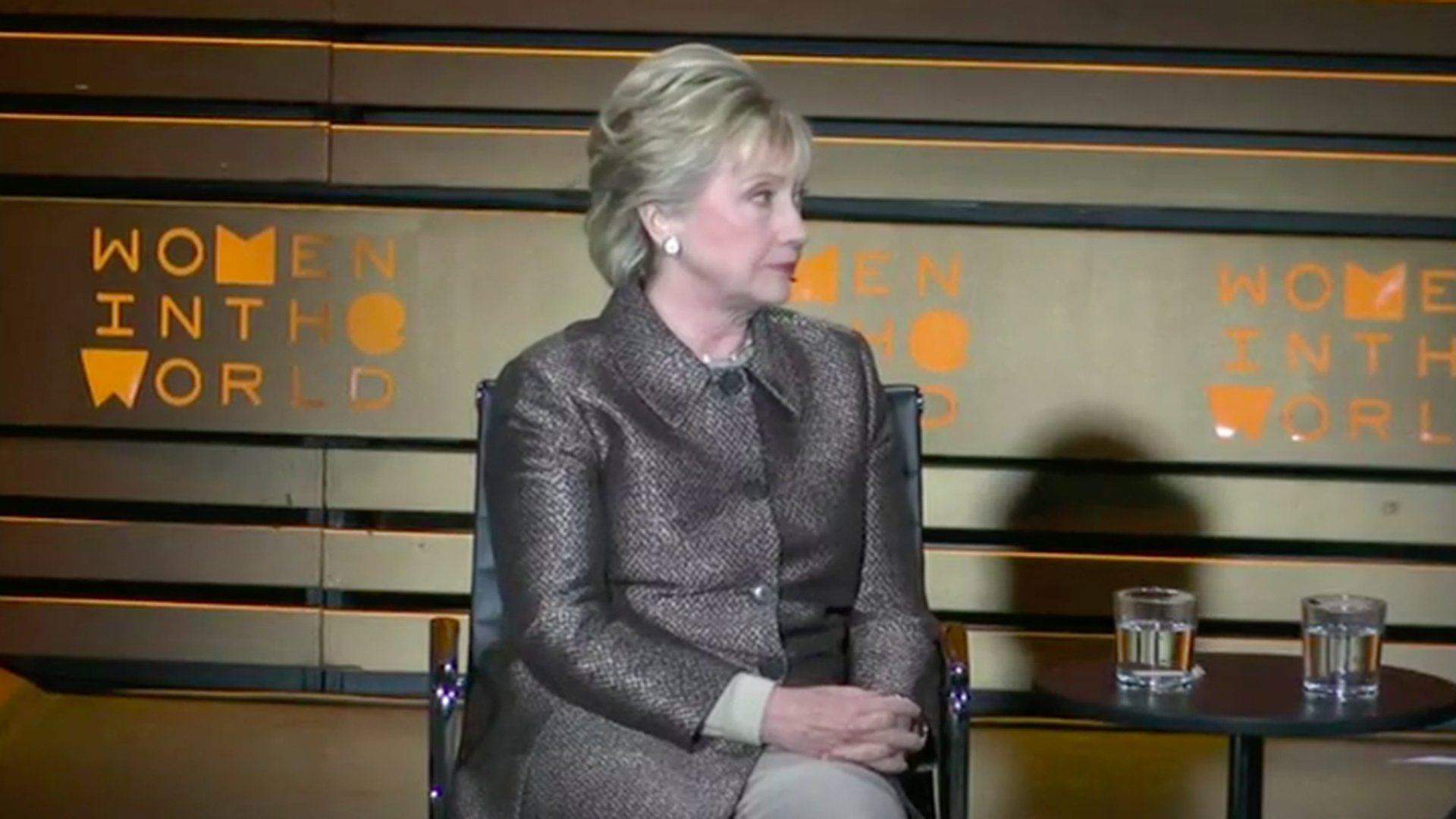 Hillary Clinton spoke onstage with NYT's Nicholas Kristof Thursday at the Women in the World Summit, and shared some thoughts about the election and the Trump-Russia connection. The highlights:
On the Trump Administration so far: "I don't understand the commitment to hurt so many people that this administration, this White House, seems to be pursuing."
On how she is doing: "As a person I'm okay, as an American I'm pretty worried."
On the Trump-Russia probe: "I personally favor an independent, nonpartisan investigation."
On striking Assad: "We should take out his air fields, and prevent his ability to bomb innocent people and drop sarin gas on them."
On the day after the election: "The day after the election was devastating…I had to make that decision that, yes I was going to get out of bed."
Go deeper