Clinton adviser opens up about sister's death from Alzheimer's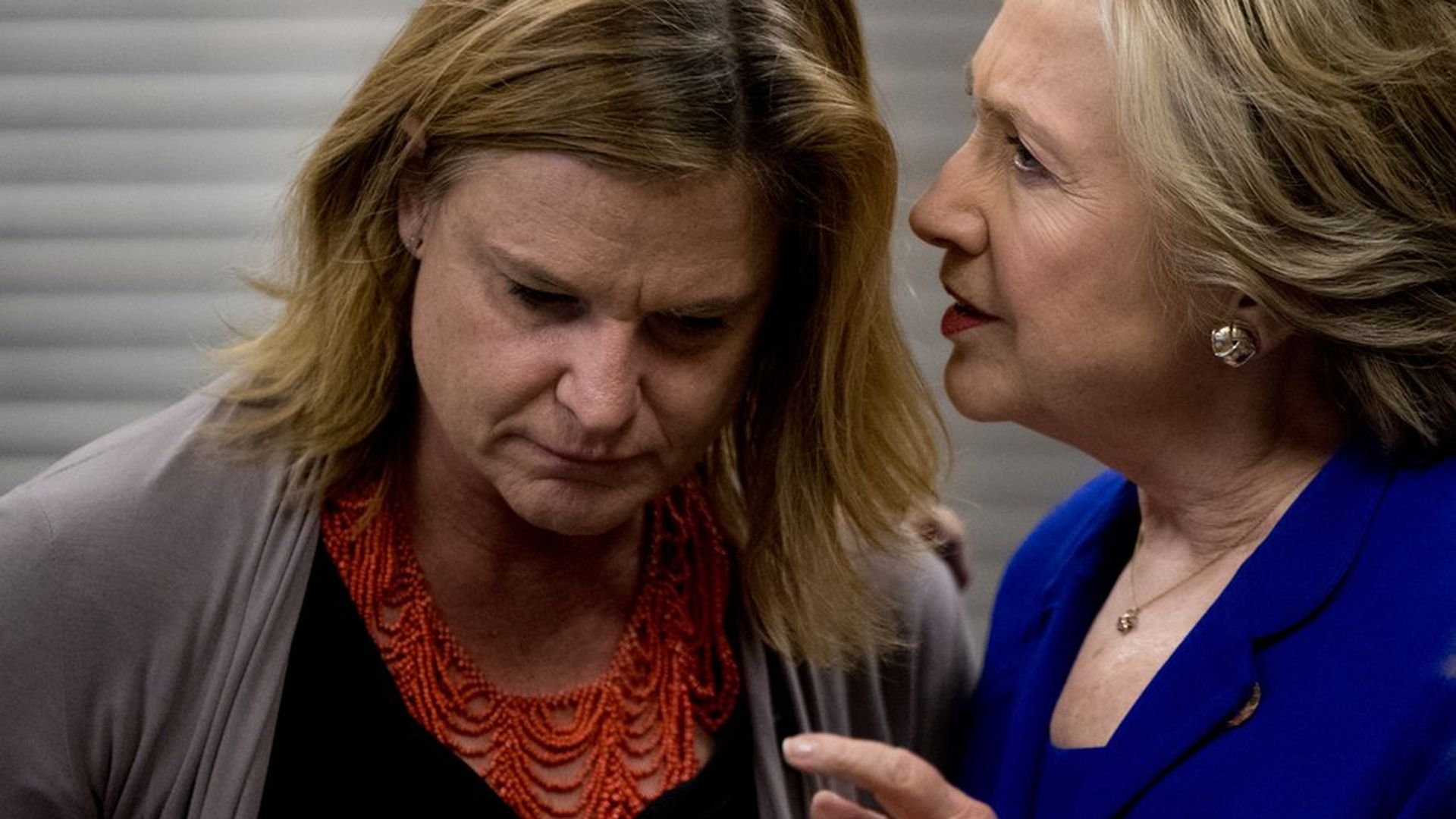 Jennifer Palmieri, Hillary Clinton's communications director (and Barack Obama's communications director before that), gives us a stunning revelation in the Washington Post: Her sister, Dana, died last month from early-onset Alzheimer's. It's a personal tragedy that she was going through at the same time that the campaign team was dealing with the shock of Clinton's upset loss.
Palmieri doesn't share a lot of details about her sister's decline, but she does say that the best moment they spent together "were the ones I spent simply holding her hand in her hospice room." And she has a message for other people whose family members are fighting Alzheimer's:
They are still there, and the time you spend with them can be a gift of grace you might otherwise never have known.
Why it matters: The main value of the piece is not so much in the story itself as the unspoken context: It's a reminder that the political advisers we all see as part of the campaign "machine" sometimes have their own private crises, and there's a lot going on under the surface of the campaign itself.
Go deeper