Clinton accuser says she supports Trump despite assault allegations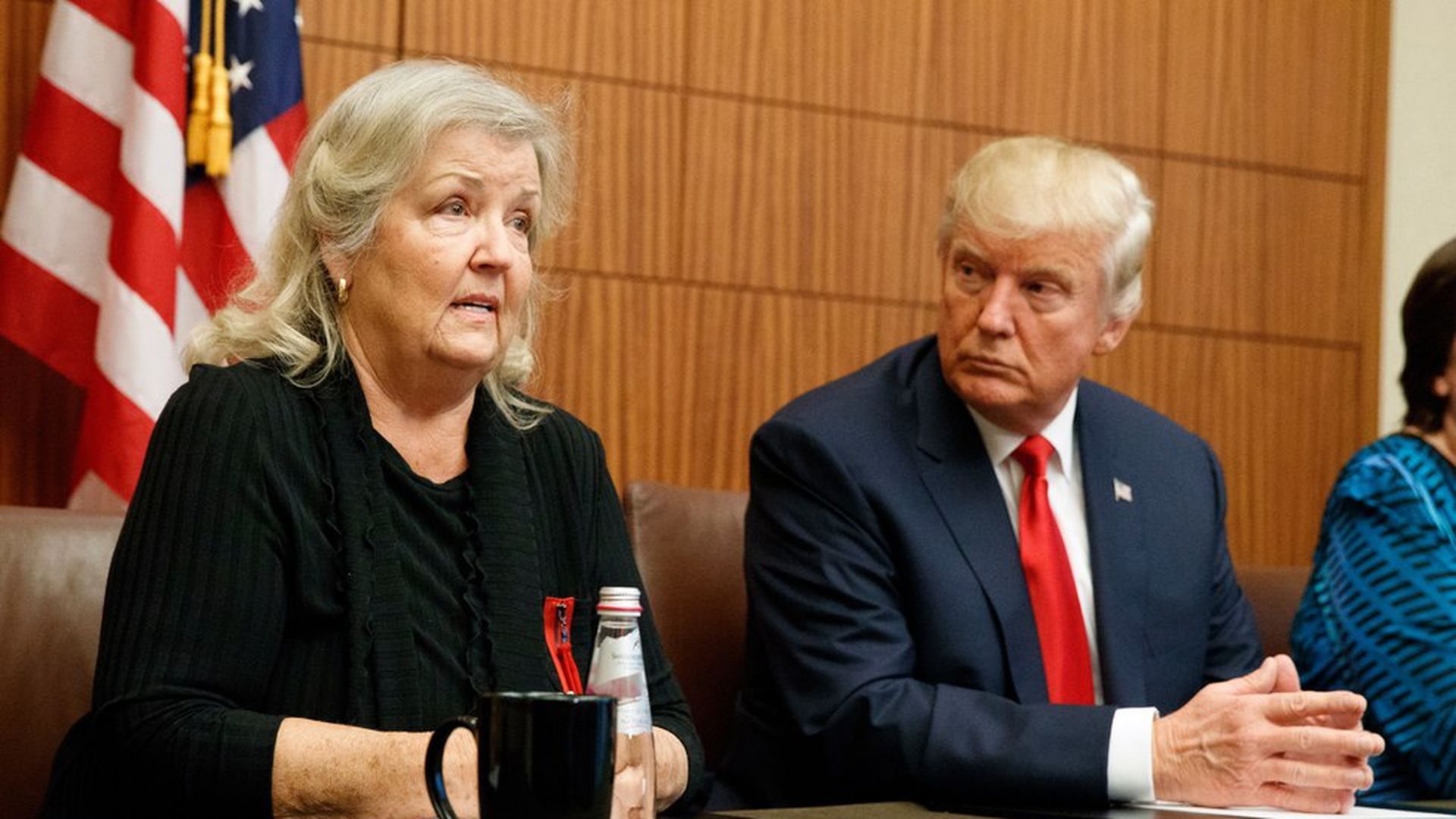 Juanita Broaddrick, who accused Bill Clinton of rape in 1999, blamed Hillary Clinton for the "permissive society" in which women have been too afraid to speak out about abuse, in an interview with Newsweek.
Mounting sexual assault allegations against powerful men have brought the allegations against Clinton back into the spotlight, as well as those against Trump. Broaddrick told Newsweek she has "no idea" if the allegations against Trump are true, and she plans to vote for him in 2020 unless they're proven to be so.
Key quote: "I think if she had been more responsible with her response to his behavior years ago, we would not be faced today with these accusations, which are a result of this permissive society we have experienced for the last two decades."
Broaddrick, along with other Clinton accusers, spoke at a news conference with Trump last year following the release of the Access Hollywood tape. She told Newsweek the thought of someone using sexual assault allegations to "score political points '[hurt] her to the bones,'" but that she "didn't care" about Trump using her story for political purposes.
Go deeper