Churches are turning into breweries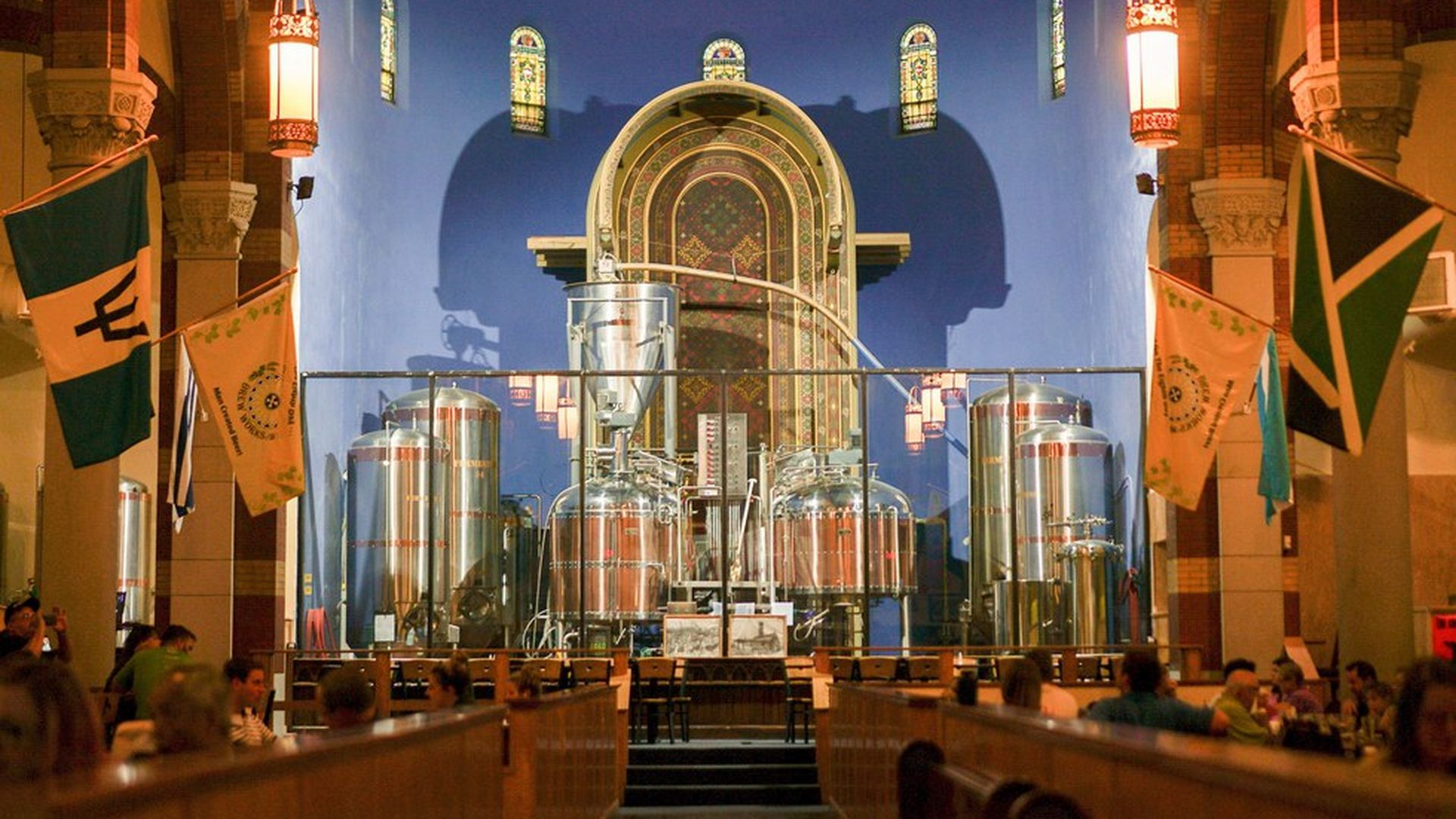 At least 10 closed churches across the U.S. have been converted to breweries since 2011, and there are at least four more expected this upcoming year, the AP reported. While the large, empty houses of worship are perfect for fitting vats, kegs and plenty of beer lovers, many clergymen are uncomfortable with the trend.
When it started: Starting during the recession in 2007, church membership and member giving dwindled and many churches were forced to merge or close their doors. Now, brewers are beginning to take advantage of the real estate.
Go deeper