China ties may imperil Scaramucci's White House job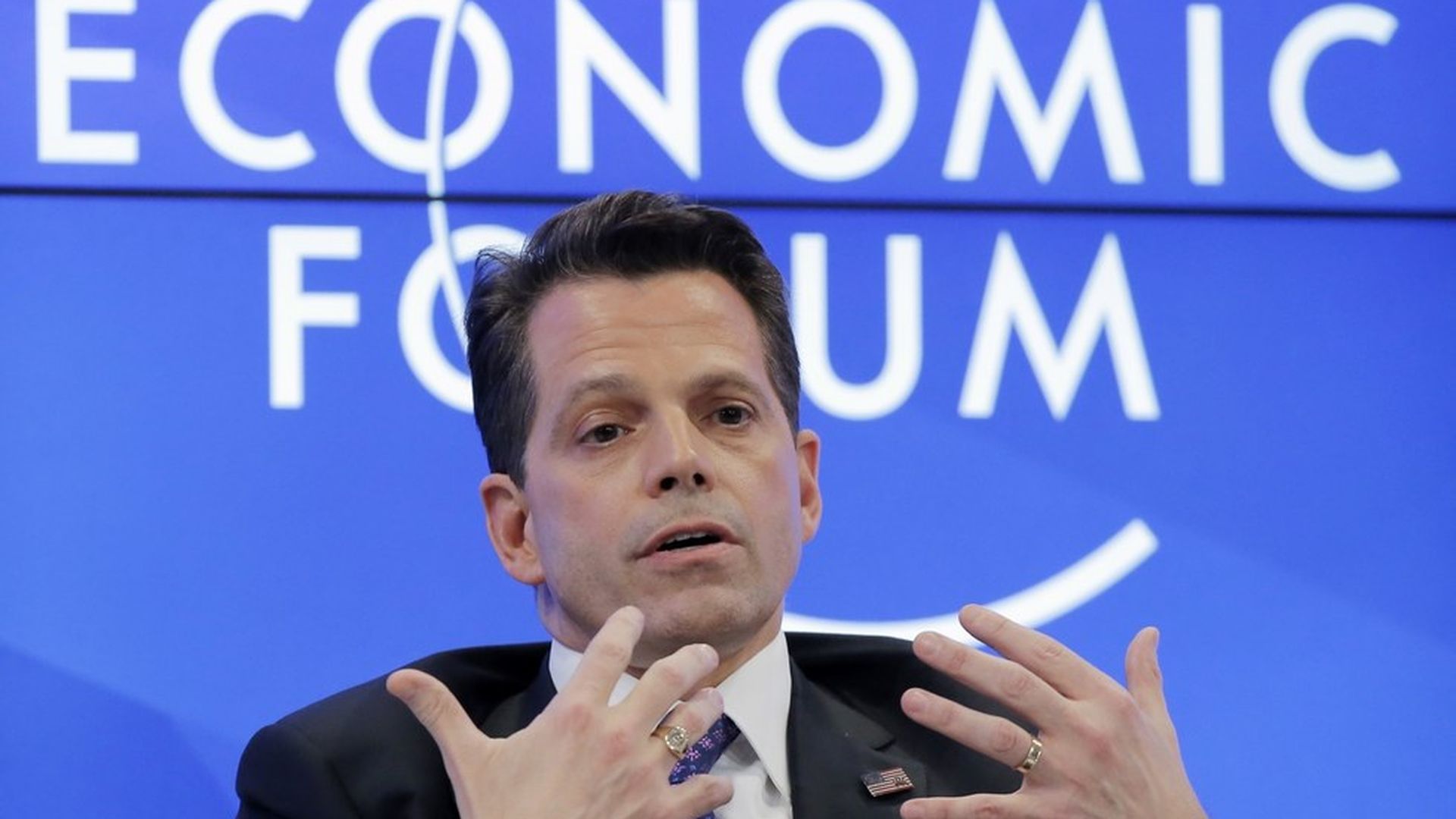 Anthony Scaramucci's sale, at an attractive valuation, of his hedge fund to a Chinese firm with strong ties to the Communist Party has raised concerns at the Office for Government Ethics. Those concerns have been leveraged by Chief of Staff Reince Priebus to potentially force Scaramucci out of the Trump Administration, according to Politico.
Our thought bubble: Axios' Mike Allen reports that Scaramucci is an ally of Trump's nationalist adviser, Steve Bannon, but Scaramucci is also one of the most well-connected members of the Wall Street establishment who supported Scott Walker and Jeb Bush before throwing in with Trump. He could be a moderating influence on the Bannon wing on issues like trade reform, if he makes it to the West Wing.
Go deeper