China bought a third of the world's robots last year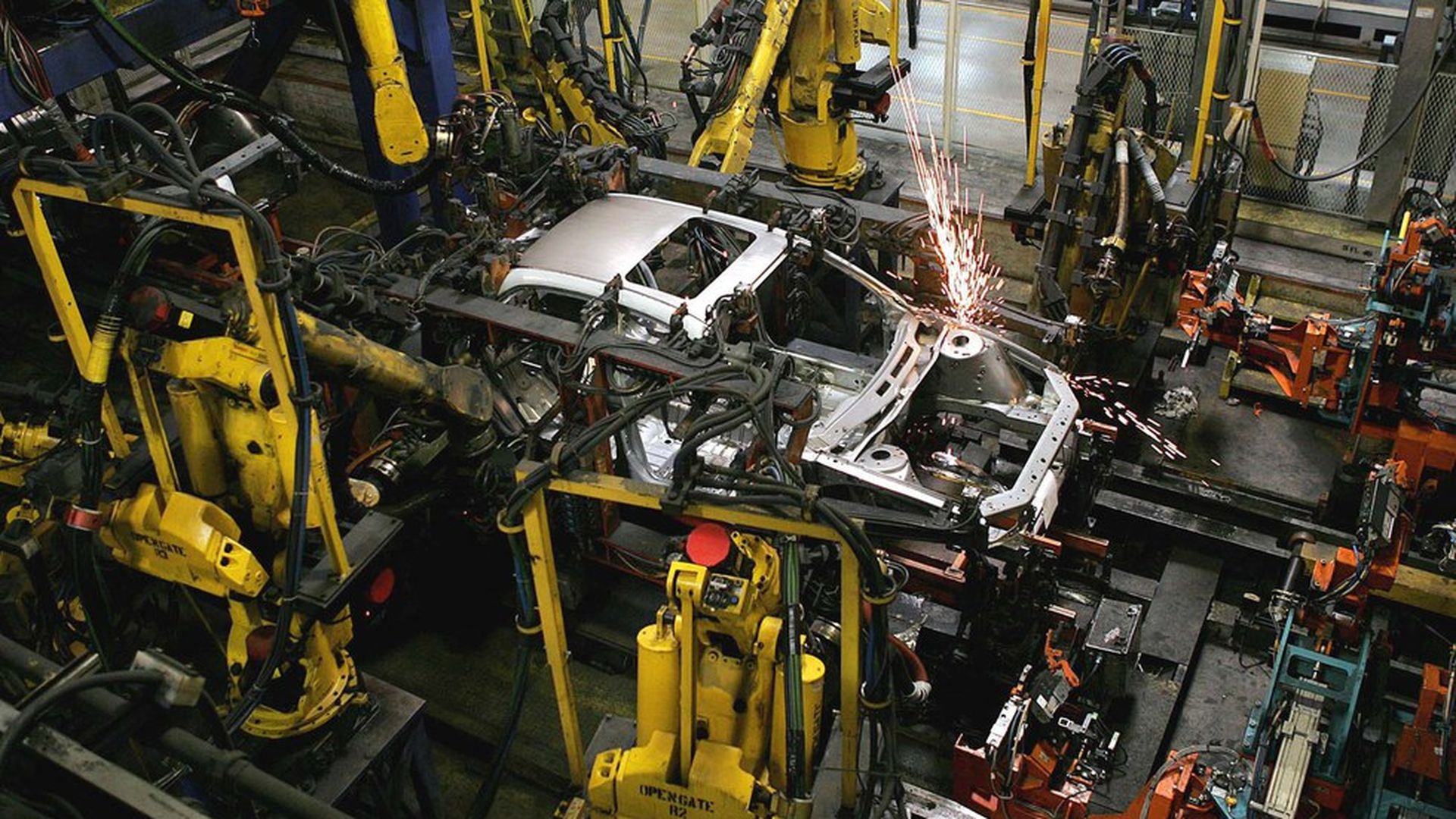 China bought 90,000 robots and took a third of the market share in 2016, according to an International Federation of Robotics estimate. By 2019, they'll buy nearly 40% of new robots, the organization projects.
Why it matters: China could become an even larger force in the export economy, per Bloomberg's analysts.
Robots haven't lowered wages in China yet. Manufacturing workers saw raises of more than 50% between 2010 and 2014. But "the rising use of robots ... threatens to exacerbate domestic income inequality" by shifting gains to the owners of capital, Bloomberg reports.
Due to its massive population, China still has a relatively low number of robots per humans. There are about 50 robots for every 10,000 workers, compared to the global average of about 75. Beijing wants 150 robots for every 10,000 workers by 2020, the Federation reports.
Go deeper