Chelsea Clinton's husband shut down his hedge fund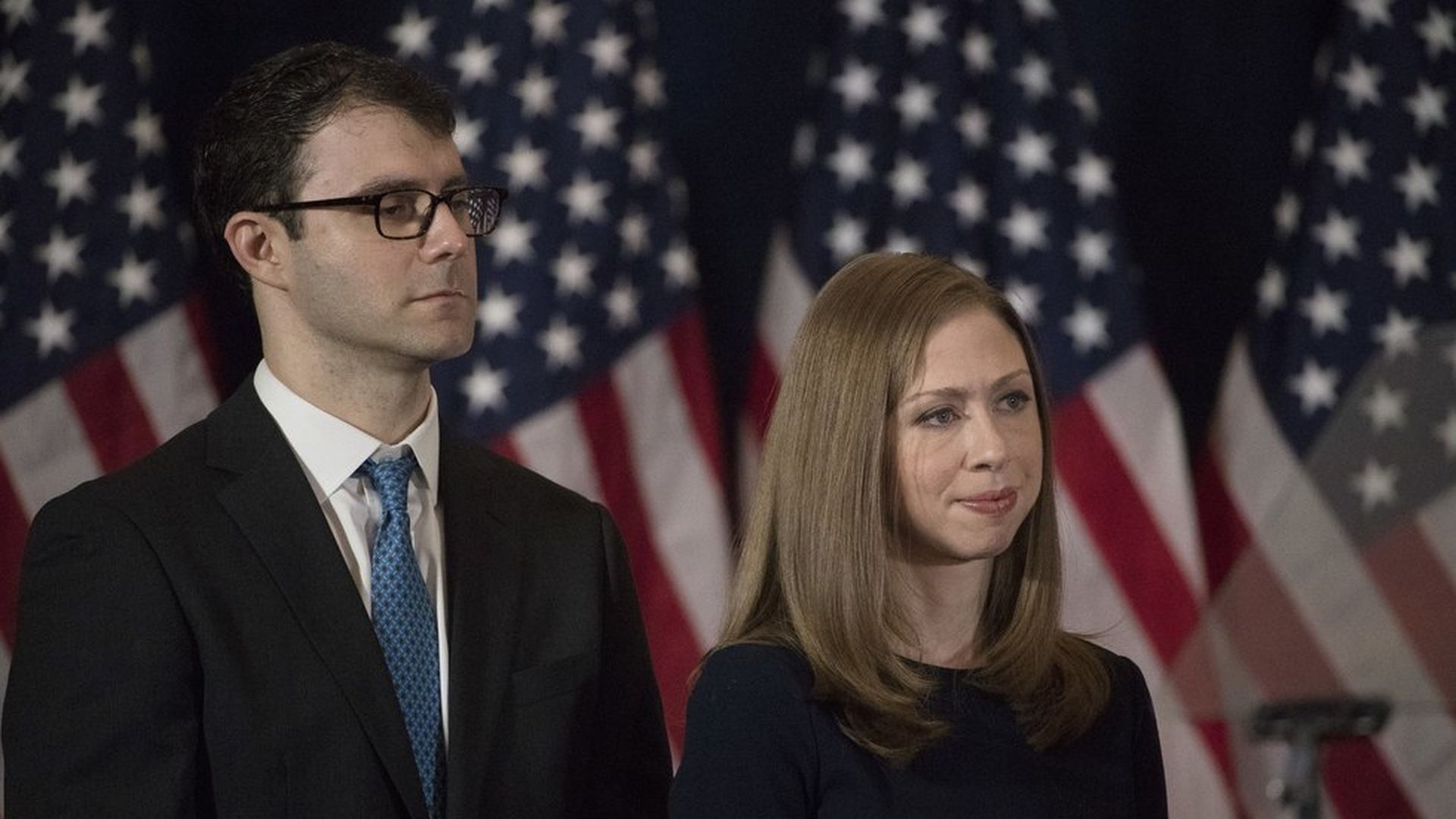 Chelsea Clinton's husband, Marc Mezvinsky, shut down his hedge fund in December, per Bloomberg. Eaglevale Partners, which oversaw about $400 million and boasted Goldman Sachs Chairman and CEO Lloyd Bankfein as an investor, has been quietly returning funds to investors since the close.
A bad bet: The close comes after several years of losses, including a 48% loss in 2014 because of a failed bet that Greece's economy would improve, per the WSJ. Two years after Eaglevale opened its Greece fund, it was shuttered in 2016.
About WikiLeaks: This close comes after reports from WikiLeaks that Mezvinsky used his connections from The Clinton Foundation to court investors for Eaglevale, per Politico.
Go deeper