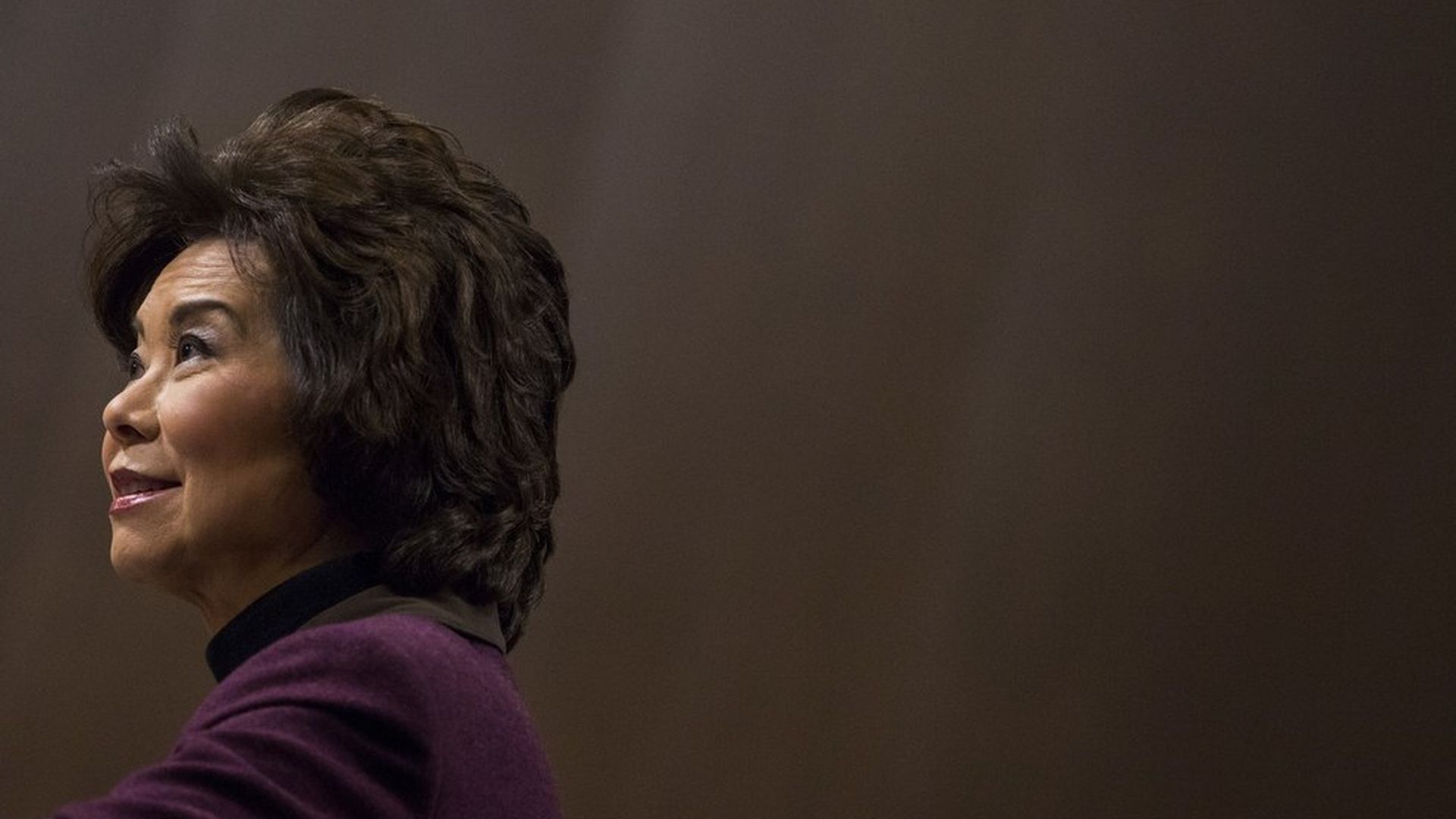 As the only nominee who has served at the cabinet-level and in the private sector (and the wife of the Senate majority leader), Elaine Chao's confirmation hearing for transportation secretary was breezy as expected. Here's what you need to know.
Chao called Trump's infrastructure plan "ambitious" and said the government alone couldn't fund it.
As mentioned, the government does not have the resources to address all the infrastructure needs within our country. So all of us need to put our best thinking forward as to how to fund the aging infrastructure.
Tech alert: Although Chao said there are some concerns with the development of autonomous vehicles and drones, she said DOT should "not dampen the basic creativity and innovation of our country."
Chao sidestepped questions about implementing positive train control, saying she "hoped to get briefed" on it, and FAA privatization, by joking that she wanted to get confirmed before detailing her position.
Smooth sailing. Roger Wicker's take: "Most members of this committee are delighted that you have been chosen for this position. I think you'll be confirmed with a nice bipartisan vote."
Go deeper