Carl Icahn subpoenaed over Trump advisory role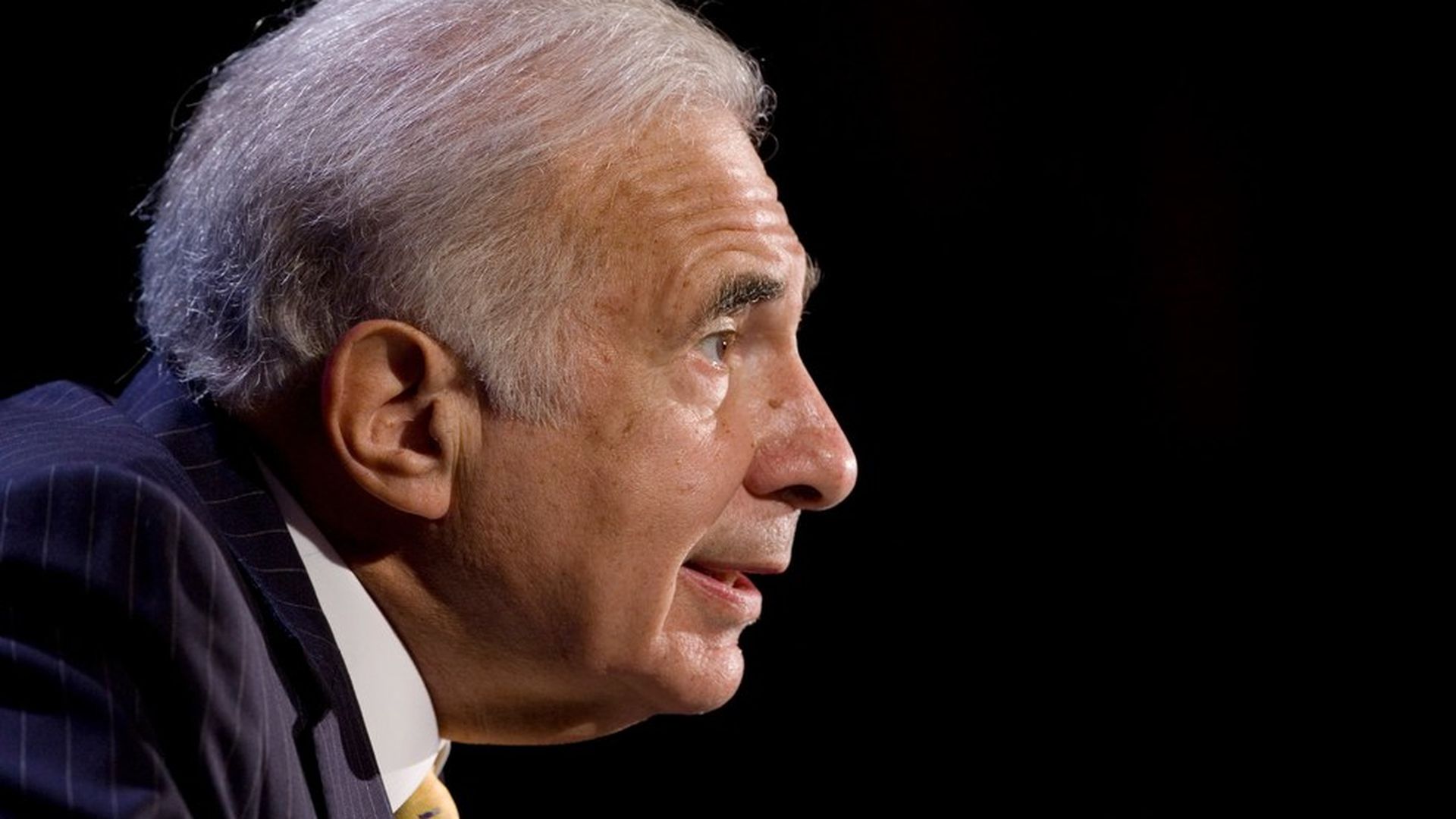 Activist investor Carl Icahn has been subpoenaed the the U.S. Attorney for the Southern District of New York over his role as an unpaid advisor to President Trump on deregulation. At issue is Icahn's advocacy for changes to a federal biofuels program that would have benefited CVR Energy, in which Icahn holds an 82% ownership stake. Icahn initially pushed back against conflict claims, but stopped advising Trump in August ahead of a critical New Yorker piece about those very conflicts.
Big picture: The subpoena opens a new front in what has been an intense lobbying and political battle over the federal biofuels mandate.
The refining industry—especially independent refiners like the one Icahn owns—say the Renewable Fuels Standard imposes expensive burdens including the cost of buying compliance credits know as Renewable Identification Numbers. A group led by mid-sized refiners recently bought ads on Fox & Friends knocking Trump for backing off changes to the RFS, although CVR Energy was not among the buyers.
Per an SEC filing from Icahn Enterprises:
"The U.S. Attorney's office for the Southern District of New York recently contacted Icahn Enterprises L.P. seeking production of information pertaining to our and Mr. Icahn's activities relating to the Renewable Fuels Standard and Mr. Icahn's role as an advisor to the President. We are cooperating with the request and are providing information in response to the subpoena. The U.S. Attorney's office has not made any claims or allegations against us or Mr. Icahn. We maintain a strong compliance program and, while no assurances can be made, we do not believe this inquiry will have a material impact on our business, financial condition, results of operations or cash flows."
Go deeper