Caribbean islands leveled by back-to-back hurricanes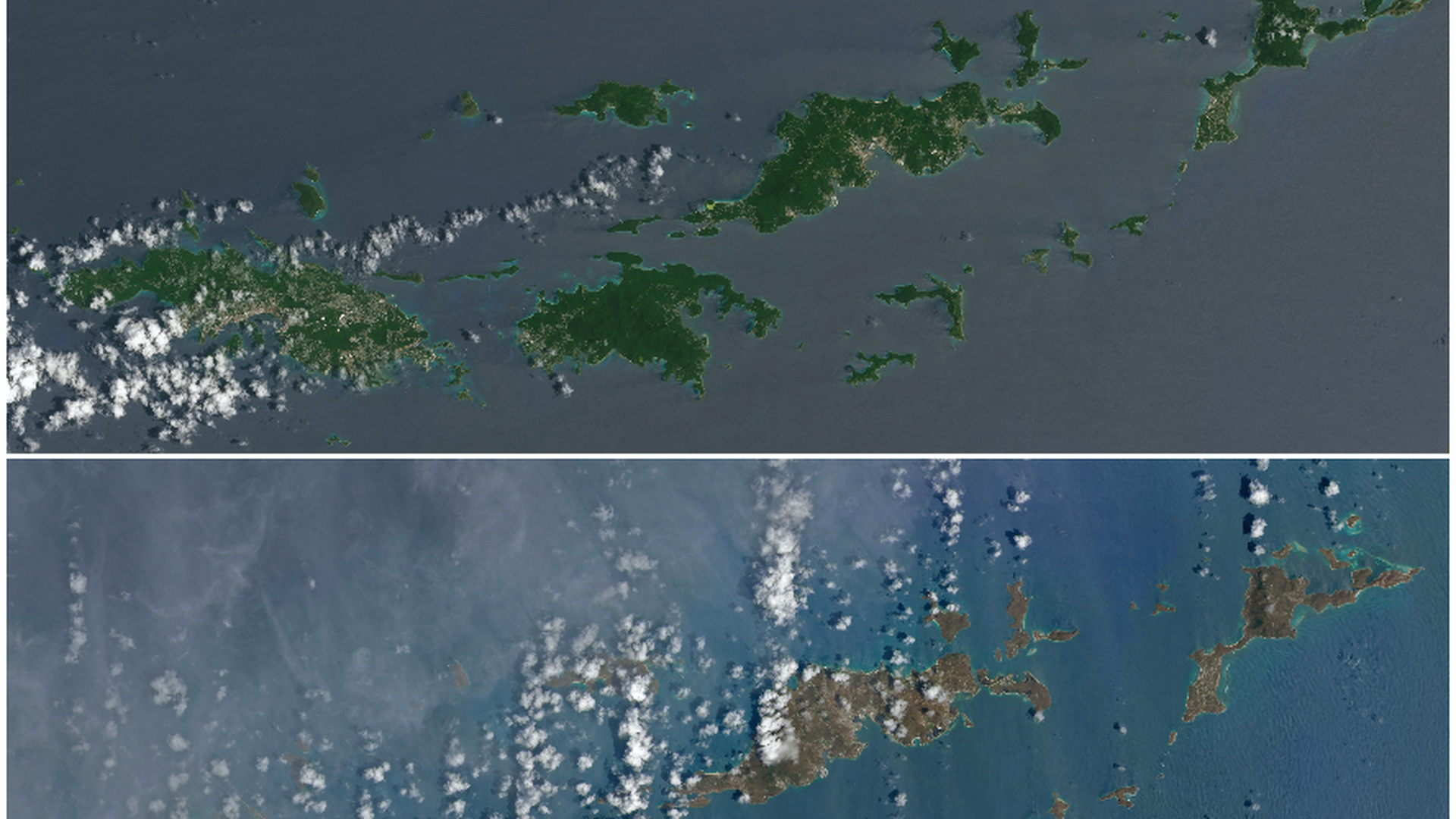 The Caribbean islands in the direct paths of Hurricanes Irma and Maria weathered two instances of Category 5-level winds and rain in just over a week. The storms have ripped off roofs, leveled neighborhoods and prompted mass evacuations.
Dominica, Barbuda and the Virgin Islands — which are already dealing with high rates of poverty — were hardest hit by the back-to-back hurricanes, and face a long road to recovery.
Go deeper