​​California's wildfires, by the numbers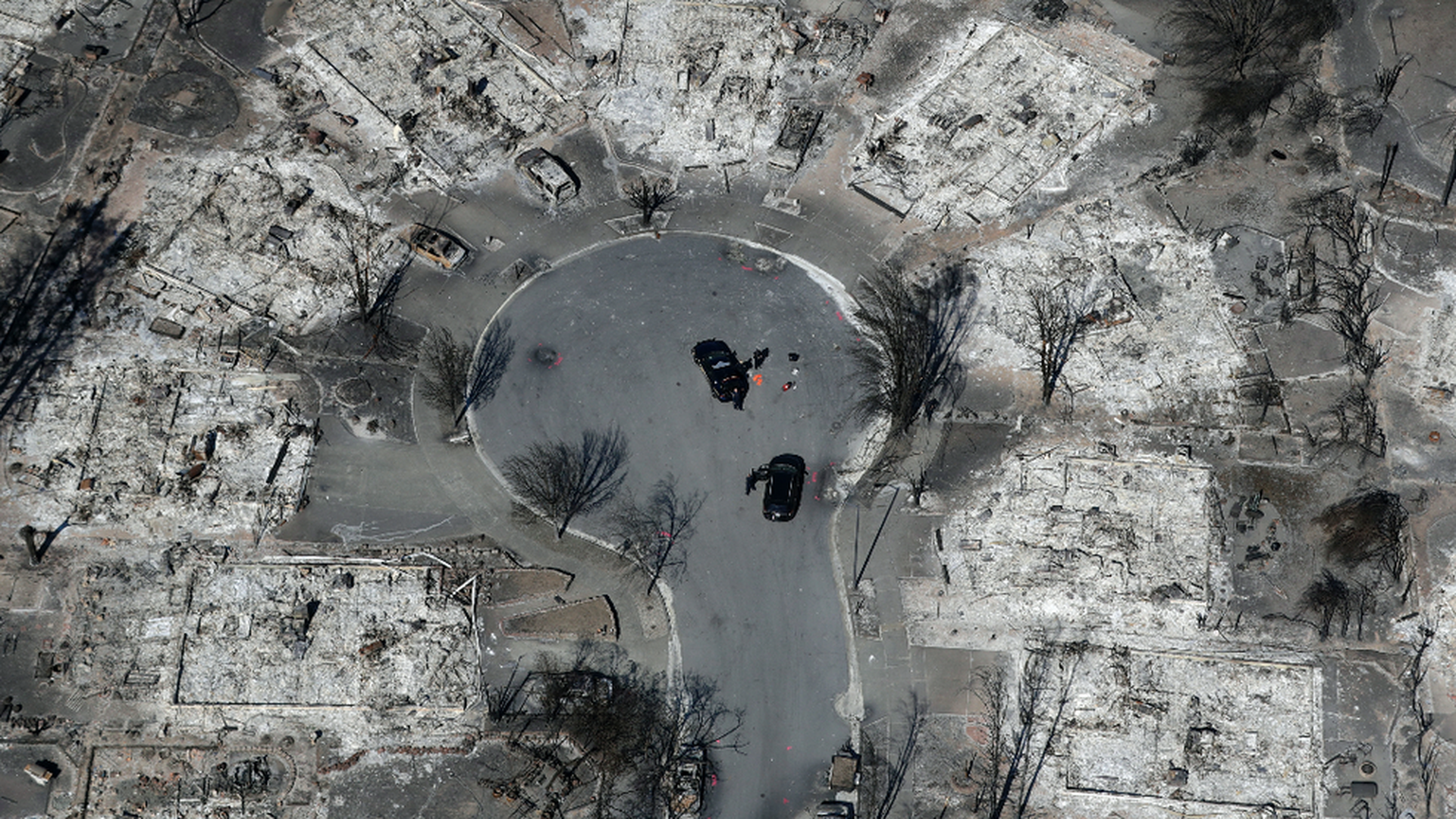 California authorities have raised the total number of homes and buildings destroyed to 14,700 as damage assessments from the deadly wildfires continue. The cost of insured damage is expected to top $3 billion, up from an earlier estimate of $1 billion, CNBC reports.
The big picture: The blazes were fully contained about two weeks after they started burning, but the process of rebuilding entire neighborhoods in Sonoma County will extend long beyond that.
The numbers:
"Tens of thousands lost everything in what has proven to be the deadliest and one of the most costly set of wildfires in our state's history," California's insurance commissioner told reporters, per CNBC.
The total death count has risen to 42. A single Sonoma County fire — the Tubbs — killed 22 people, which makes it the third deadliest in state history, NBC reports.
The Tubbs fire alone destroyed 5,300 homes — more than any other California fire in history.
In total, 14,700 structures, 728 businesses and 271,000 acres have burned.
At the peak of the fires, classes were canceled for 260,000 students at 600 schools, per KQED.
Go deeper