California prepares for fully driverless cars later this year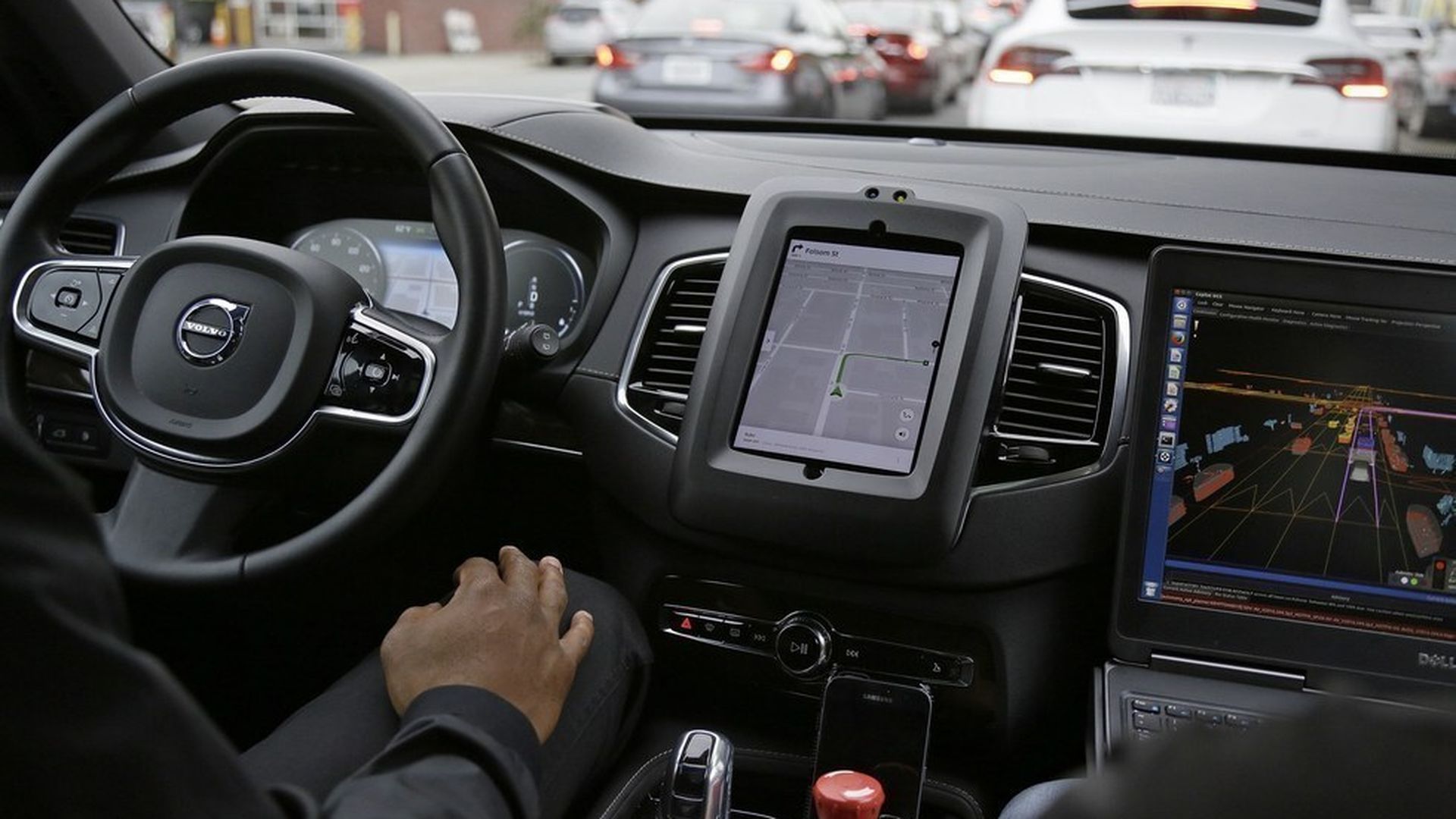 California is laying the groundwork to regulate self-driving cars, according to new regulations the state's DMV published on Friday.
The state plans to allow for testing of fully driverless cars on public road by the end of the year. Now vehicles need to have controls like a steering wheel and pedals and a safety driver who can take over when needed, but that will no longer be the case if manufacturers meet federal standards or get an exemption. Driverless cars will need a remote operator who can monitor their operation and communicate with passengers.
High demand: There are already more than two dozen companies testing self-driving technology in California, including Alphabet's Waymo, Tesla, and Uber, which obtained its permit this week after a disagreement with DMV.
Go deeper