California hospital system destroyed antitrust evidence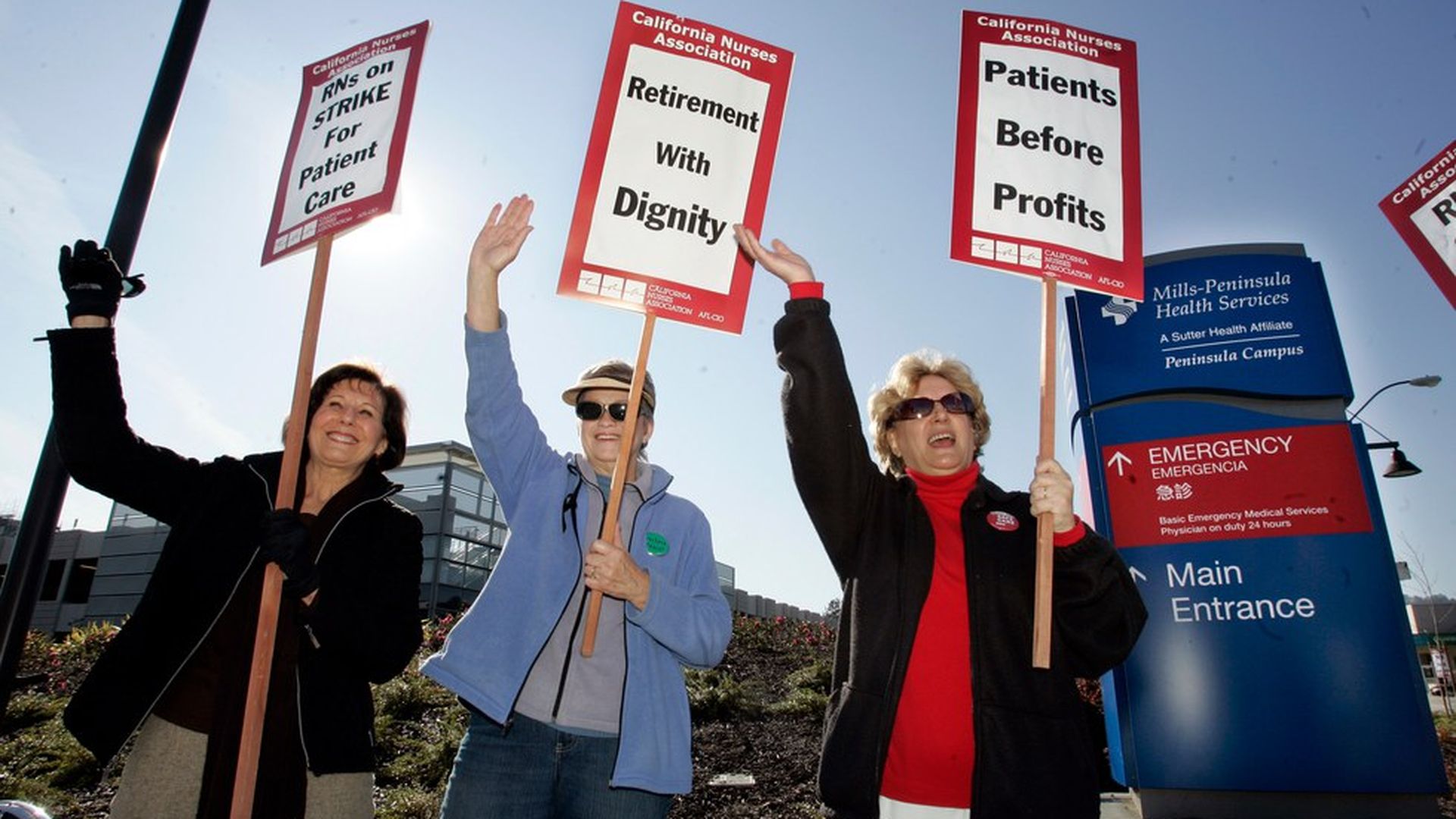 Sutter Health, a California-based network of hospitals and doctors, knowingly destroyed massive amounts of evidence that were relevant to a lawsuit that accuses the not-for-profit system of anticompetitive practices and price-gouging, Chad Terhune reports for California Healthline. Sutter said it made a "mistake," but a judge said Sutter was, at best, "grossly reckless."
Why it matters: It's a damning revelation against a large hospital system, and it's worth watching to see if there will be any penalties. Hospitals and doctors have consolidated rapidly over the past decade, which experts say has contributed to rising health care costs.
Go deeper