California considers broadband privacy law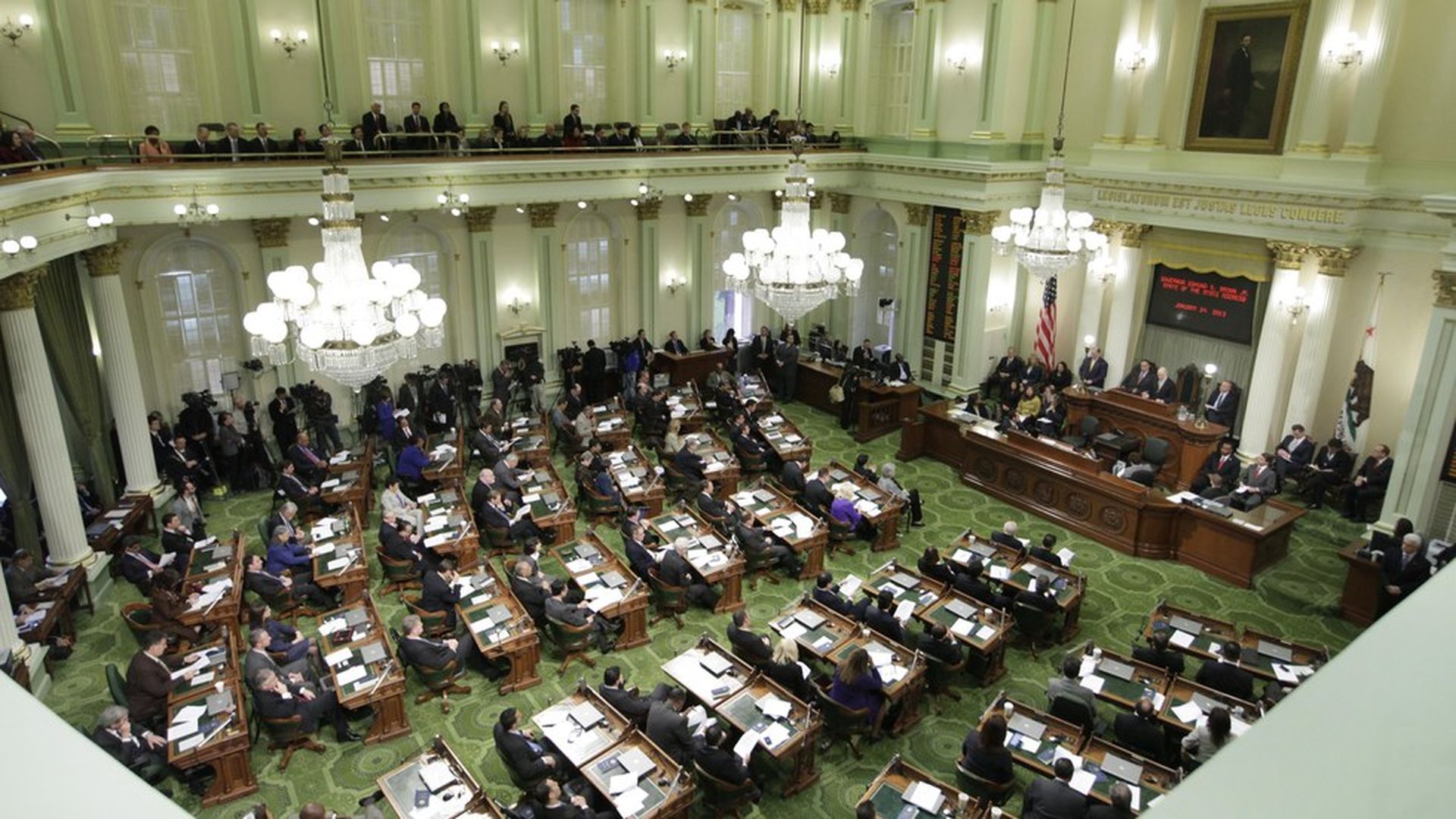 A bill was introduced in California's statehouse on Monday that would require internet service providers to get consumer's consent before using their personal information — including web browsing history — for targeted advertising, per MediaPost. The bill also bans pay-for-privacy offers, which would let consumers avoid advertising by paying a higher price for service.
Why it matters: California joins 19 other states that have introduced laws to protect broadband consumers' privacy. Seattle recently passed its own law to that effect. The local efforts picked up steam after Congress voted to overturn federal rules requiring ISPs to get consumers' opt-in consent before using or sharing personal information with third-party advertisers. That move sparked a consumer outcry.
Who cares? Pretty much every major online player, from the companies like Google and Facebook who lobbied against the federal rules (even though they didn't apply to them) and the ISPs who are working hard to get a piece of the growing online advertising market. Using consumer data to better target ads is a crucial revenue stream. Republican Congresswoman Marsha Blackburn has proposed a bill requiring all web companies — online platforms as well as broadband providers — to get consumer permission before using data.
Go deeper