Business leaders to Trump: protect our IP!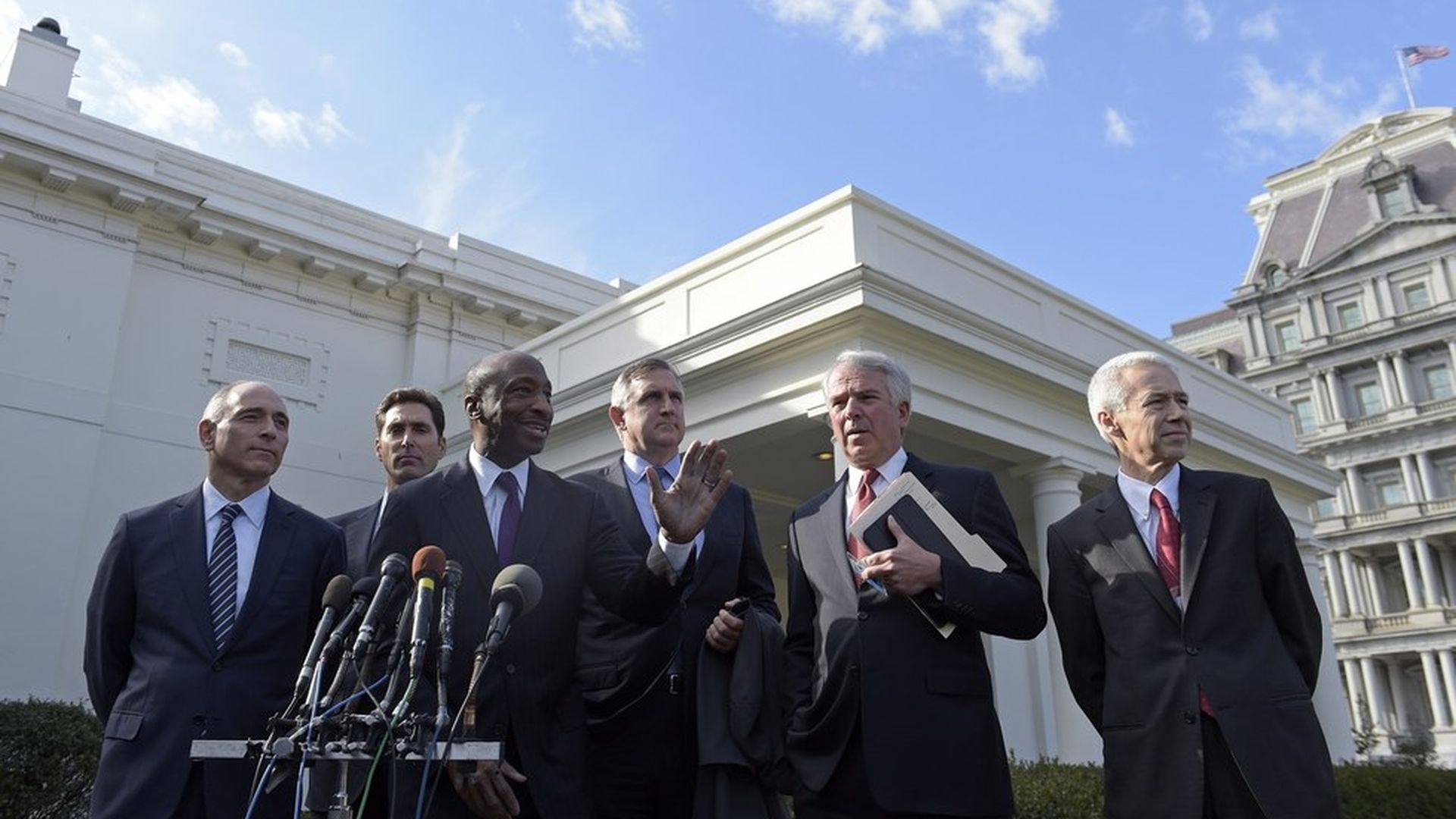 In a new report obtained by Axios, the Chamber of Commerce spotlights one of the Trump Administration's under-the-radar challenges: how to protect America's ideas.
Why it matters: Today's report provides fuel for the business community to get the President focused on IP enforcement as part of his "America First" agenda. Stolen intellectual property costs the U.S. at least quarter of a trillion dollars in revenue every year. In his speeches Trump complains about other countries "ripping off" America. But while he understands the IP challenge from his business career, he's not thrust it into politics. Yet.
Headlines:
Slipping in IP protection: Over five years, America slipped from 2nd to fifth on enforcement. Beating us are the U.K., Sweden, France, Germany.
Key weakness for the U.S: "Inconsistent enforcement against counterfeit and pirated goods, especially goods sold online."
China: World leader in production of counterfeit goods, but its IP system overall is middle-road. Ranks 27th out of 45 world economies graded in the report.
India: Worse than you might think. Ranked 43rd out of 45. Problems include software patentability, life sciences patents, copyright protection and enforcement, and trade secrets protection. "The country's own Bollywood industry…[is] estimated to lose almost $3 billion to piracy each year."
What can be done:
The report pinpoints key areas the Trade Facilitation and Trade Enforcement Act of 2016 should be applied "to identify and speedily address potential counterfeits." The business community is calling for increased enforcement resources at U.S. ports to address the volume of small parcels flooding in and to close gaps between authorities and rights holders as they work together to crack down on IP theft.
Go deeper