Bush issues second apology after harassment allegation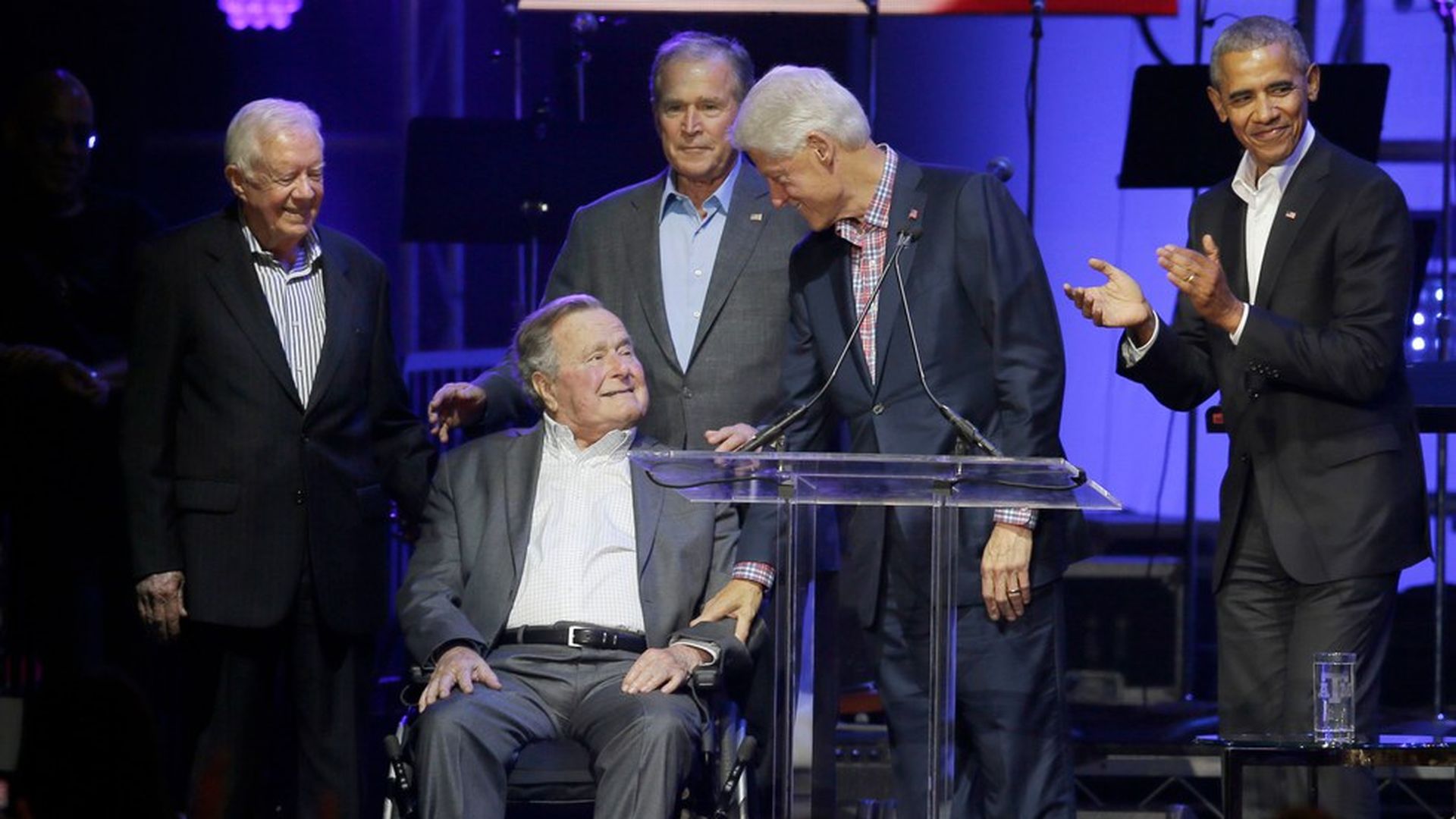 Former President George H. W. Bush's office said he "apologizes most sincerely" to any women he has offended after actress Heather Lind accused Bush in a now-deleted Instagram of touching her "from behind" and telling "a dirty joke" when she met him.
"At age 93, President Bush has been confined to a wheelchair for roughly five years, so his arm falls on the lower waist of people with whom he takes pictures. To try to put people at ease, the president routinely tells the same joke — and on occasion, he has patted women's rears in what he intended to be a good-natured manner. Some have seen it as innocent; others clearly view it as inappropriate. To anyone he has offended, President Bush apologizes most sincerely."
Update: A second woman has now made an accusation against Bush. Read more via Deadspin.
Go deeper