Broken records: the Despacito-Game of Thrones takeover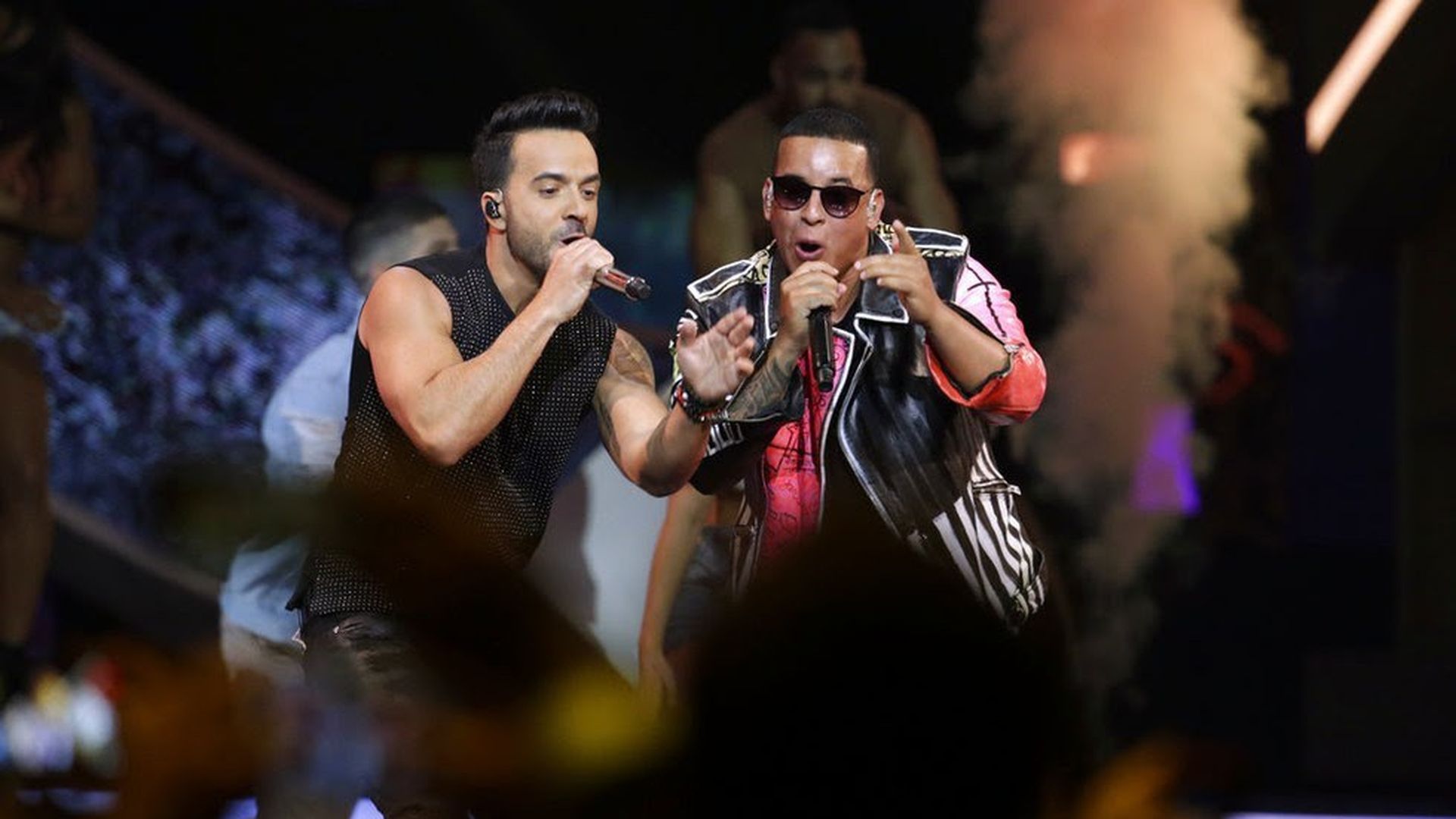 "Despacito" has become the most streamed track of all time, with more than 4.6 billion plays across streaming platforms, per AP:
"Universal Music Latin Entertainment announced the song by Puerto Rican artists Luis Fonsi and Daddy Yankee, and the accompanying remix featuring pop star Justin Bieber, had surpassed the previous record holder — Bieber's 2015 hit song "Sorry," which has 4.38 billion plays."
"Game of Thrones" Season 7 debut on Sunday draws record 10.1 million viewers, AP's Lynn Elber writes:
"That eclipsed previous top-rated 'Game of Thrones' episodes, including the 8.11 million who watched the season five finale in 2015 and the 8 million who tuned in to that year's opener."
Quick catch-up: "As the new season opened, Cersei Lannister (Lena Headey) is atop the Iron Throne as queen of Westeros; Daenerys Targaryen (Emilia Clarke) commands an extensive army, and Arya Stark (Maisie Williams) is exacting revenge for Red Wedding family deaths."
"Viewer fascination clearly is building as the fantasy saga based on George R.R. Martin's books draws toward its end. After this penultimate season of seven episodes, fewer than the usual 10, HBO has said there will be one more with an expected eight episodes."
"The channel previously announced that four scripts are in development for possible [spinoffs], and Martin disclosed in May that a fifth project is in the mix."
"Martin said that each of the concepts under development is a prequel rather than a sequel, and may not even be set on the mythical continent of Westeros. Rather than ... 'spinoff' or 'prequel,' Martin said he prefers 'successor show.'"
Go deeper