Broadcasters are having a blockbuster year at the FCC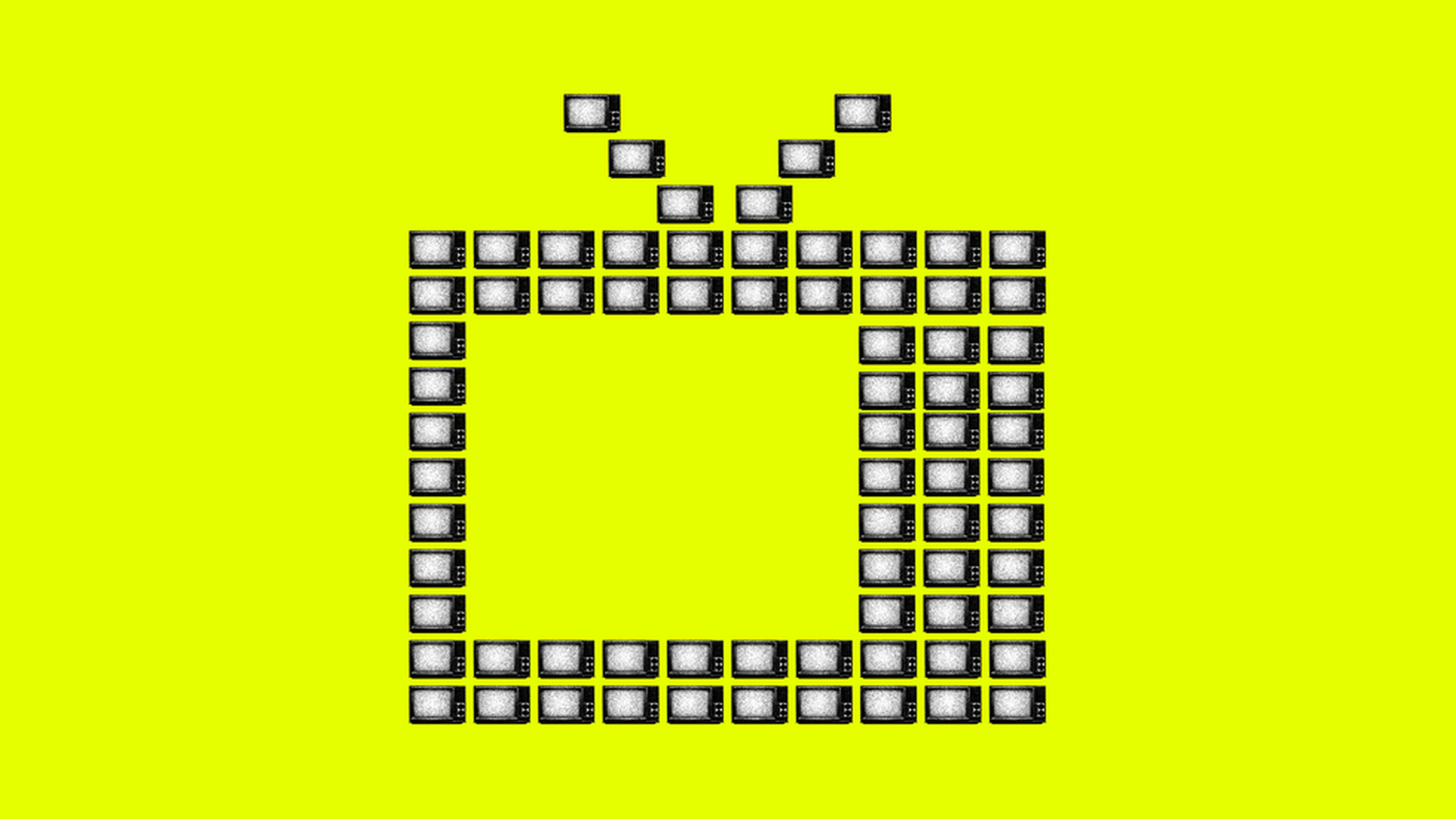 A big year of wins for the broadcasting industry is about to get even bigger with a pair of votes at the Federal Communications Commission on Thursday.
Why it matters: Local television affiliates remain a popular way for many Americans to get their news. Deregulation has ushered in a new era of consolidation for those stations through the controversial Sinclair-Tribune deal and is good news for the broadcasting giants left standing. Broadcasters also want to take advantage of new technology to target viewers with ads to better compete with Facebook and Google.
The details: The agency's five commissioners will vote on two proposals that are seen as victories for the local TV and radio business. The FCC is expected to approve them in party-line votes.
One proposal would lift rules that say one company can't own a television station and a newspaper in the same market and a similar rule for owning both radio and television stations in a market. It would also allow the FCC to waive a prohibition against owning two of the top television stations in a market on a case-by-case basis.
A second proposal will approve a new technical standard that allows broadcasters to track their viewers in much the same way web services like Google or Facebook track users, and use that information to target them with ads.
It'll be an early holiday gift for an industry that's already having a pretty good year in Washington. In April, the FCC voted to reinstate an ownership rule that allowed Sinclair to move ahead with its $3.9 billion acquisition of Tribune stations. And the commissioners voted in October to axe a rule that requires a station to have a primary studio in the community it covers.
Opponents of the proposals argue that FCC Chairman Ajit Pai is pushing for deregulation to benefit the right-leaning Sinclair Broadcast Group, which they allege forces a Make America Great Again message on its local affiliates from its Maryland headquarters. If the FCC approves its deal with Tribune, Sinclair will be the only broadcasting company to own more than 200 stations, according to a Pew analysis, making it one of the most powerful companies in media.
More broadly, the Democrat-led opposition to Pai's deregulation measures argue that it will result in more local stations being owned by big corporations without ties to the communities they're serving and limit the diversity of voices on the air. "You know there's a pattern of the FCC hurting the little guy and providing fewer and fewer choices for consumers," said Democratic Sen. Brian Schatz, who is critical of Sinclair.
The other side: The industry argues that these policies are good for TV and radio stations that aren't part of the big conglomerates. "All broadcasters — not just the biggest — will benefit from reform of ownership rules that stem from the era of 'I Love Lucy,'" said Dennis Wharton, a spokesman for the National Association of Broadcasters, in an email. "If you like the idea of preserving and enhancing free and local television, you'll like Chairman Pai's agenda."
Pai himself has noted that there are Democrats who have supported repealing the ban on owning both a television station and a newspaper in the same market. An FCC spokesperson said in a statement that Pai is "working to free all types of broadcasters from unnecessary regulatory burdens" and that "given the strong case for modernizing the Commission's media ownership rules to reflect the digital age, it's not surprising that those who disagree with him would prefer to impugn his motives rather than try defend on the merits a rule as outdated as the newspaper-broadcast cross-ownership rule."
Be smart: Broadcasters will go into 2018 with a policy landscape that's more permissive of consolidation and allows them to more effectively match the targeted ad offerings of digital ad leaders Google and Facebook.
Go deeper