British Home Secretary pushes Silicon Valley on extremism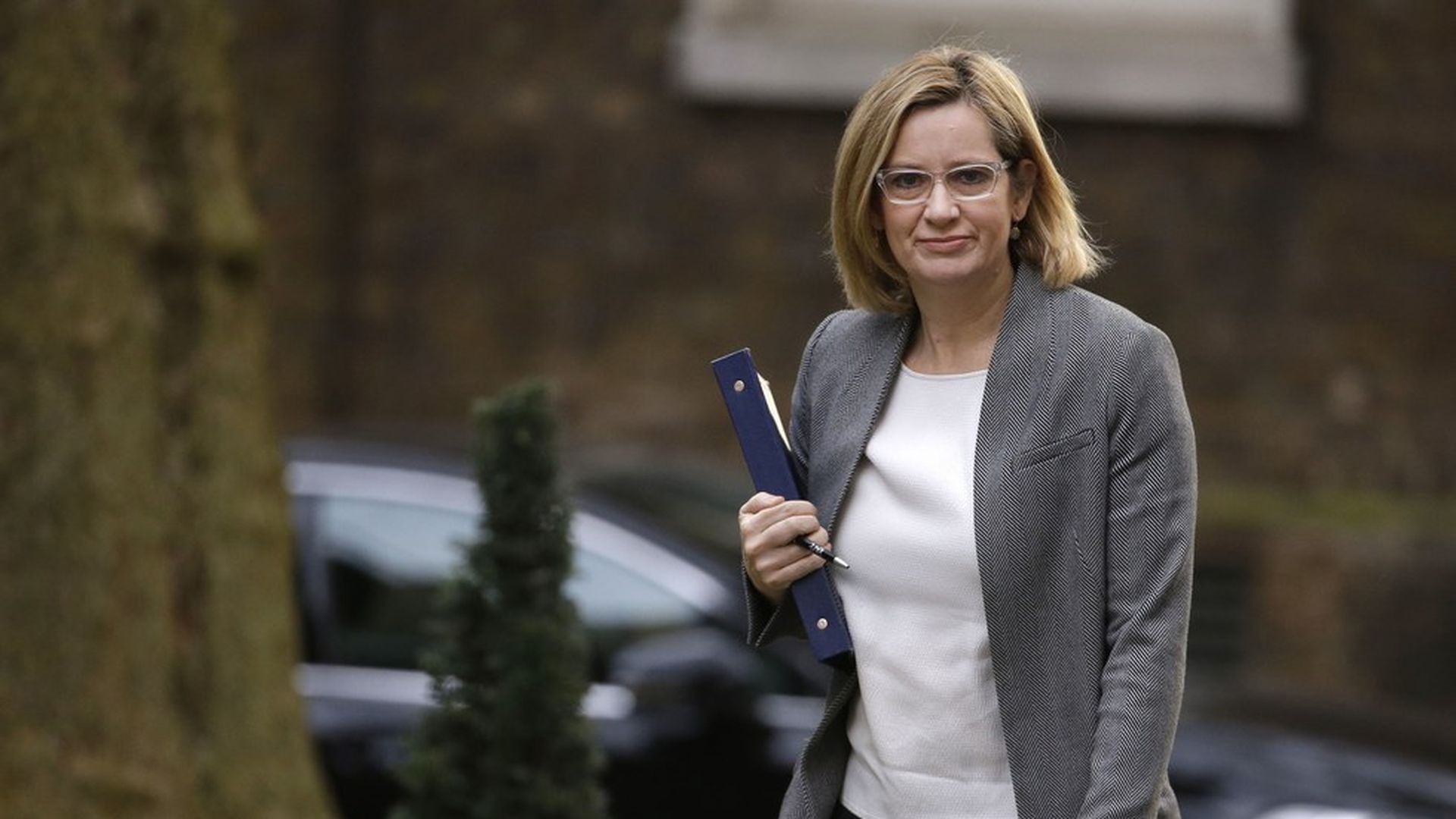 British Home Secretary Amber Rudd is in Silicon Valley as part of her campaign to push platform companies to do more to combat extremist content. She's attending a forum involving tech companies devoted to the issue.
Rudd has been prodding companies to let law enforcement access encrypted data. "Companies are constantly making trade-offs between security and 'usability', and it is here where our experts believe opportunities may lie," she said in a Telegraph op-ed published late Monday. But encryption supporters say it'd be impossible to make any real tradeoffs without rendering it useless.
Facebook's Sheryl Sandberg, who met with Rudd this year, told the BBC recently if "people move off those encrypted services to go to encrypted services in countries that won't share the metadata, the government actually has less information, not more."
Sky News says that she'll huddle with Apple, WhatsApp, Facebook, Google, Twitter and Microsoft. "We look forward to further conversations about how Facebook and WhatsApp can work with policymakers to address this challenge," a Facebook spokesperson said in a statement.
Go deeper