Breitbart's online stats outpacing mainstream rivals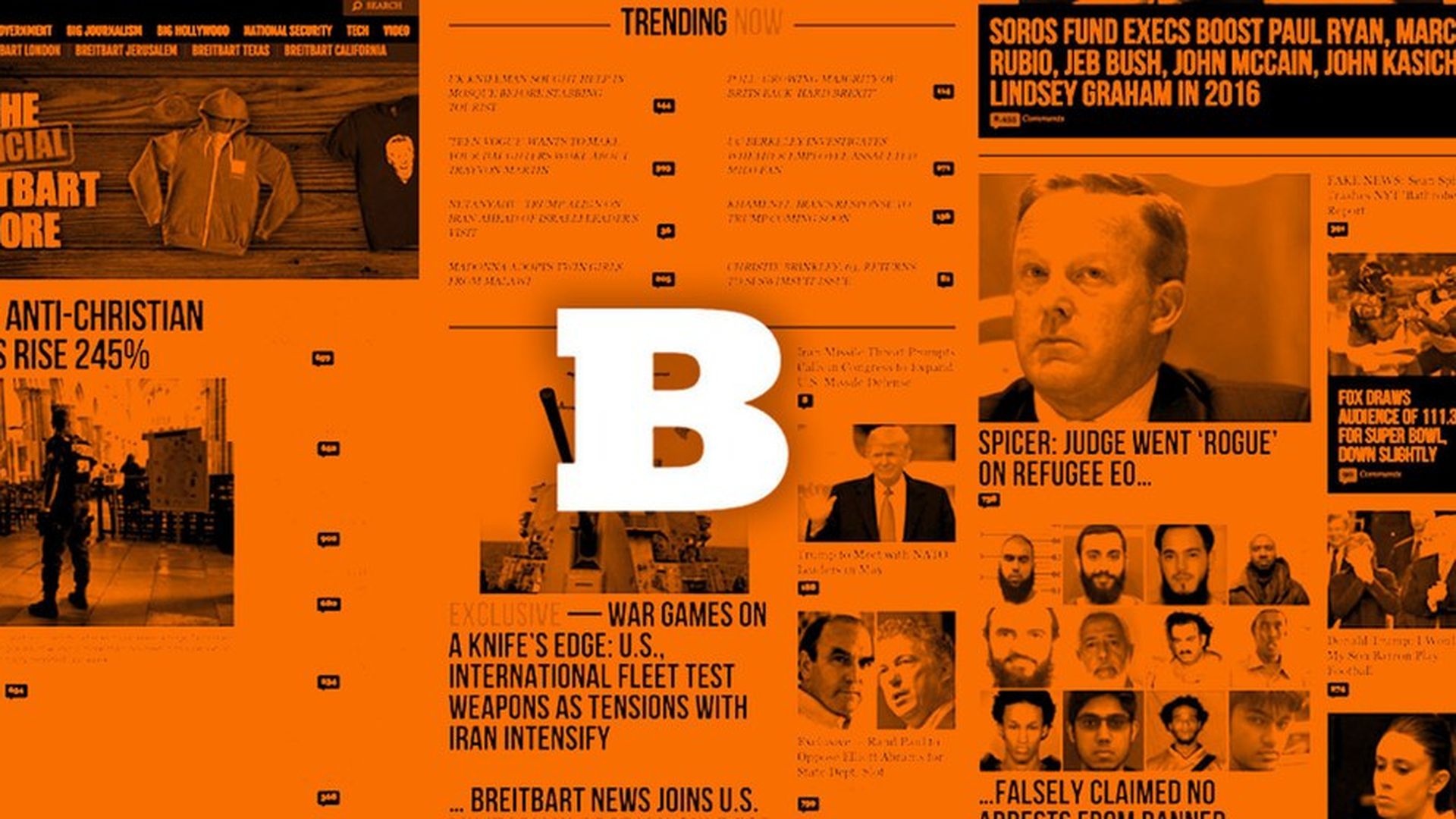 Breitbart News, the right-wing nationalist and flamboyantly pro-Trump website, is rapidly growing its online reach and engagement. By some measures, it's overtaken some of the most established news and consumer brands.
Why this matters: Breitbart's traffic growth comes as it expands its political influence in Washington. Former chairman Steve Bannon is Trump's chief strategist and 2 former Breitbart journalists have gone to work at the White House; former national security editor Sebastian Gorka is a deputy assistant to the president, and former reporter Julia Hahn will be working under Bannon.
By the numbers:
Breitbart has moved ahead of The Washington Post, Fox News, Walmart and Yelp on the Alexa top sites ranking that combines measures of visitors and pageviews.
According to comScore, Breitbart's number of unique visitors has grown 62% in the past three years. The site's reach, or the amount of unique visitors it attracts, is now larger than established political websites, like The Hill and Politico.
Visitors spent 3.7 minutes on the site per visit in December, compared with 3.3 average minutes per day spent on The Huffington Post and The New York Times.
Breitbart was one of the most-engaged news websites on Facebook in 2016, according to Newswhip, surpassing CBS News, Yahoo! and NPR. (Engagement is based off of likes, comments, shares and reactions on Facebook.)
Go deeper