Breitbart's next target: Merkel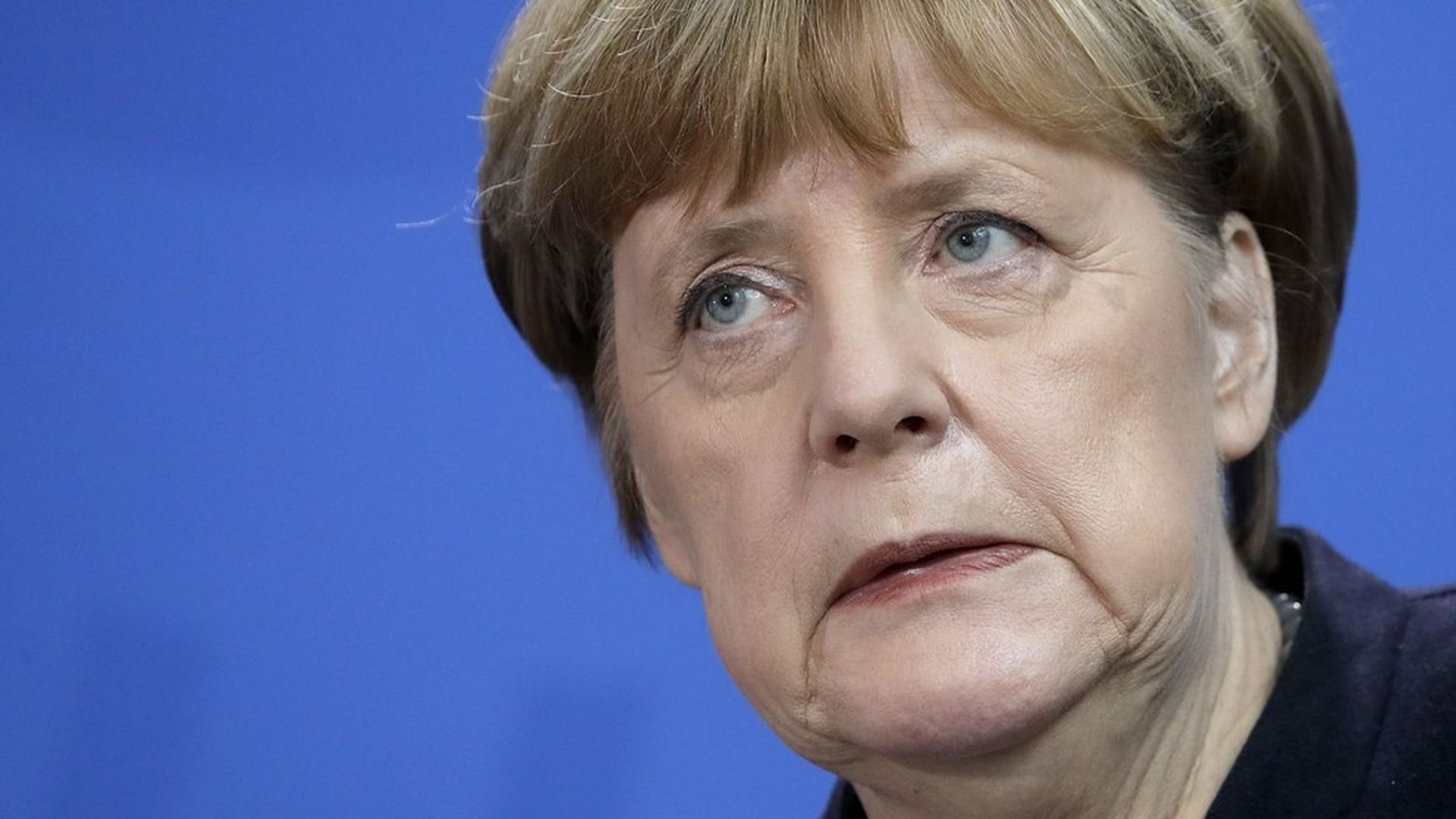 One of the more contentious — and consequential — international relationships is set to be that between Donald Trump and the German leader Angela Merkel.
Bloomberg reports interesting details today:
Merkel has been poring over old interviews and video of Donald Trump, seeking clues on how to influence the incoming U.S. president when they first meet, according to two people familiar with her preparations...Merkel is trying to take the new president's measure while gearing up her own campaign for a fourth term in Germany's fall election, where she's already using Trump as a foil. The chancellery in Berlin has reached out to Trump's transition team to suggest an early meeting, which would give Merkel a chance to get Trump's ear and counter his dismissive views on the European Union, NATO and free trade, according to another government official.
Can we make a suggestion? If she's not already done so, Merkel should put the nationalist populist website Breitbart News near the top of her reading list. Breitbart is planning to open a new bureau in Berlin.
A source familiar with Breitbart's plans has told Axios that one of the central goals of the Berlin website will be to attack Merkel for her open borders policies. This mirrors Trump's publicly stated contempt for Merkel's decision to open Germany to refugees (Trump says they're a Trojan Horse for Islamist terrorists.)
Breitbart is also planning a Paris bureau, which will support the presidential candidacy of nationalist leader Marine Le Pen. And this all comes after Breitbart invested heavily in their London bureau — including forging close ties to UKIP leader Nigel Farage — to promote the Brexit movement.
Why this Matters: The Trump-Merkel relationship could have major implications for the future of the European Union. Steve Bannon, the former chair of Breitbart who is now Trump's chief strategist, has carved himself a deliberately undefined and broad brief. Unlike Reince Priebus, who will be handling daily operations as chief of staff, Bannon will have free rein to think big picture and influence not just messaging but big picture strategy, including national security and foreign policy.
Anybody who thinks Trump will moderate his views towards globalism, NATO, and the European Union would be well served understanding the depth of opposition to these concepts within the Bannon-Stephen Miller-Jeff Sessions elements of the President's inner circle.
Go deeper