Both parties to move on Facebook and other tech giants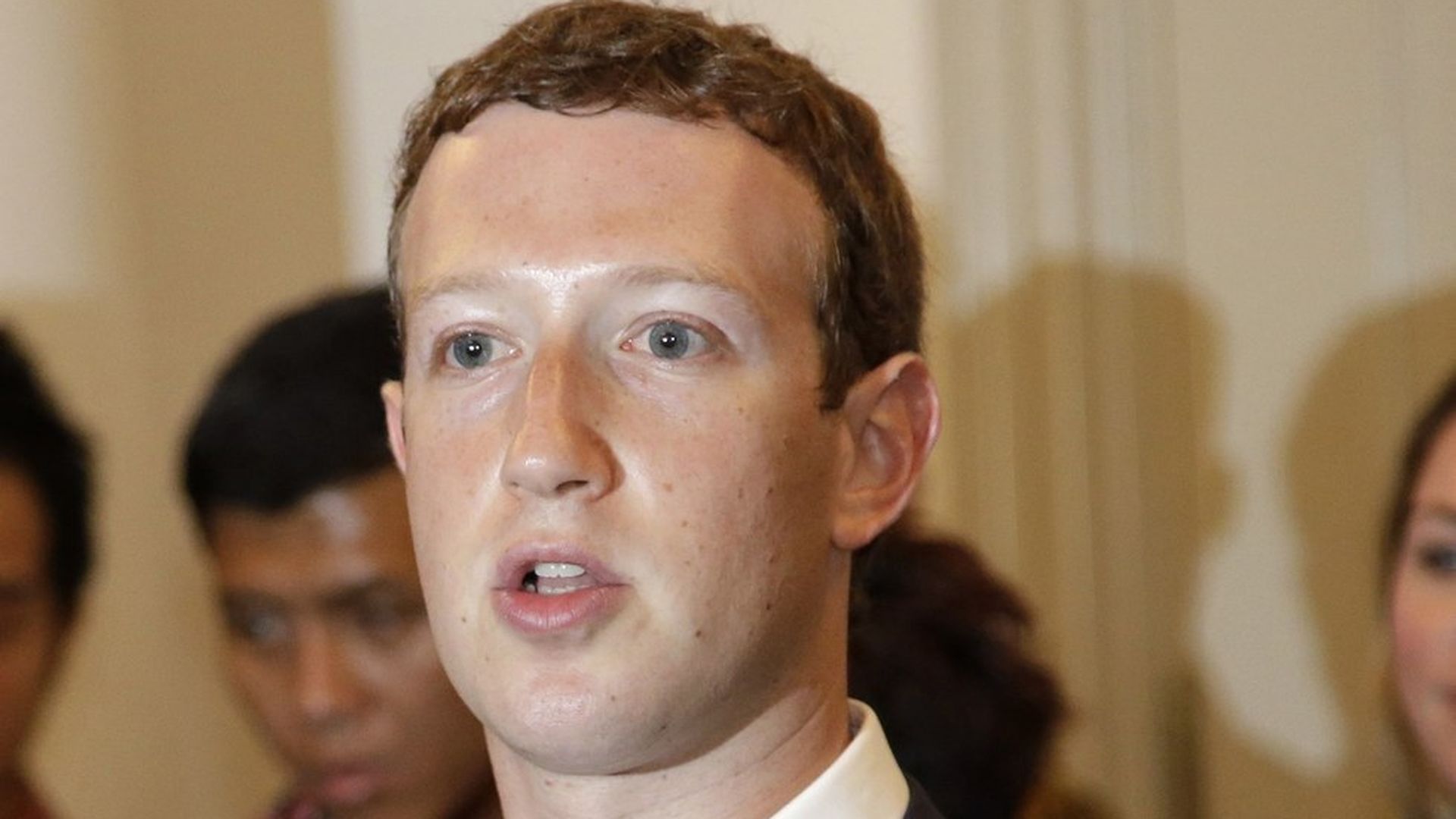 Members of Congress in both parties have begun exploring possible legislative action against Facebook and other tech giants, setting the stage for a potentially massive battle in the midterm election year of 2018.
Why it matters: Following revelations about fake news and paid Russian propaganda on Facebook during last year's election, big tech has become a big target, with politicians across the spectrum declaring on Sunday shows that more scrutiny, transparency and restrictions are needed.
The shift against the companies has been sudden, and is one of the biggest stories of the year.
Republicans are likely to emphasize the national security and homeland security aspects to reining in the tech companies.
A GOP lobbyist who's involved in the conversations says that the populist right in Trump's base views tech companies as political combatants that favor open border and liberal social policies.
Republican lawmakers, seeing a massive opening on a sexy issue, have begun consulting experts who have studied ways Congress could act.
On the Democratic side, Sen. Mark Warner of Virginia is actively working to develop legislation to improve disclosure for online political ads.
Warner's office tells me: "As more and more dollars are being spent on these digital platforms, we may need legislation to require more disclosure about political ads running on social media, the way we do for television ads. ... [T]he ads you may see on Facebook are not public and are targeted narrowly to users based on different variables — making disclosure and transparency even more vital."
But a well-wired Democrat warns: "It's not at all clear that people are ready to turn the big tech firms into villains — for national security issues, monopolization, commodifying our info or privacy. People like iPhones and Google and Amazon. They don't make for as clear cut a target as pharma or Wall Street."
Be smart: Facebook sees the abrupt turn in elite opinion about Big Tech, and is unlikely to oppose all legislation. Instead, Facebook will describe the proposals as a "roadmap" or "framework," and try to steer them in the industry's direction rather than try to kill them, which would be unpopular in this environment.
Go deeper