Both Democrats and Republicans say Trump forced health care deal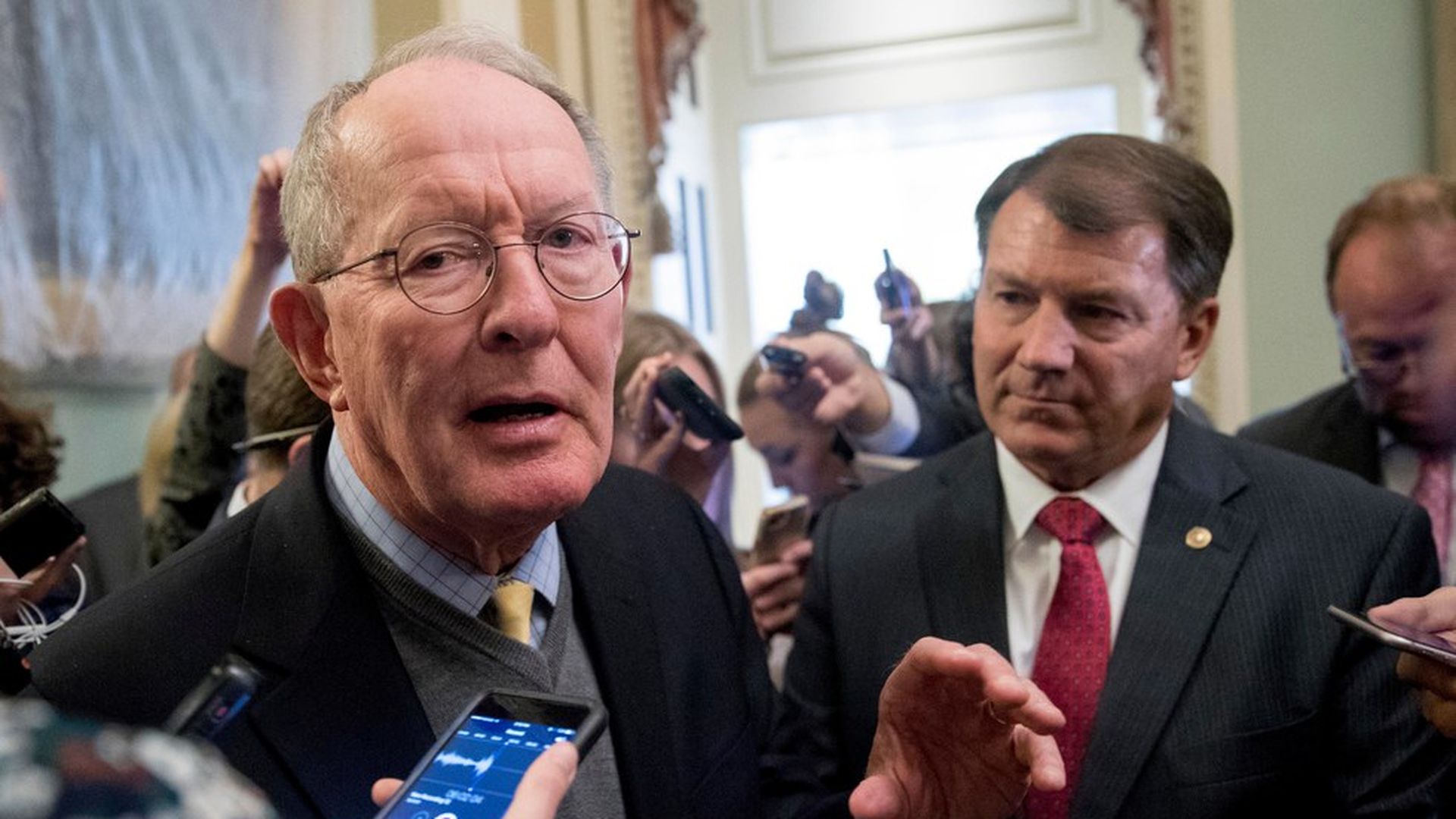 Senate Republicans and Democrats both agree President Trump's decision to end the Affordable Care Act cost-sharing reduction subsidies gave a heightened sense of urgency to bipartisan negotiations to stabilize the individual market, resulting in the deal announced yesterday. But each side says the president's decision left them better off, and that they ended up with the better deal.
Be smart: The deal Sens. Lamar Alexander and Patty Murray reached includes policies many experts from across the ideological spectrum say will effectively help stabilize the marketplaces. If both sides can claim victory and thus successfully pass the bill, then millions of people could be better off.
"I think both sides are motivated to get something that keeps the market stable," Sen. John Thune told me. "The one thing that the president deciding to do that, did, is forced them to come to the table."
Alexander and Murray began their bipartisan negotiations after the GOP repeal and replace effort fell apart over the summer. But until Tuesday — less than a week after Trump made his decision on the CSR payments — the two sides had been unable to reach an agreement.
State waiver flexibility was a key sticking point. Republicans wanted the waiver flexibility to be meaningful, while Democrats were concerned about changing consumer protection "guardrails" currently in place.
Democrats had also been pushing for ACA enrollment funding after the administration slashed it, as well as funding to help states start reinsurance programs.
Without these other issues settled — especially the waivers, which were key to GOP support — it didn't matter that both sides generally agreed on funding the CSR payments for two years.
How it's playing:
"When the president precipitously pulled out cost-sharing, many of our Republican colleagues said, 'Oh no, we don't want the consequences of this on our doorstep.' And it pushed them, I think, closer to a deal with us," Minority Leader Chuck Schumer told reporters. "Frankly, after the president did what he did, the negotiations got better for us." A Democratic leadership aide said Republicans agreed to include $106 million in enrollment outreach funding only after Trump's CSR announcement.A senior GOP aide countered that while a specific number hadn't been agreed to, there had already been an agreement in principle to include funding.
By ending the CSR payments and issuing a health care executive order last week, Trump "showed Dems that they needed to cut a deal with Lamar," the senior GOP aide said. "Dems finally gave meaningful flexibility only after CSR payments ended."
Alexander said while he's not sure what impact the decision to end CSR payments had, "what made a difference was his calls to me and his public statements" in support of the deal.
Yes, but: Not everyone is singing the deal's praises. Some conservatives aren't happy with it at all, which is consistent with their dislike of what they consider "insurer bailouts." "Alexander got zilch," said a conservative Senate aide.
p.p1 {margin: 0.0px 0.0px 0.0px 0.0px; font: 12.0px Helvetica}
Go deeper