Boeing confirms layoffs at plant Trump used for jobs speech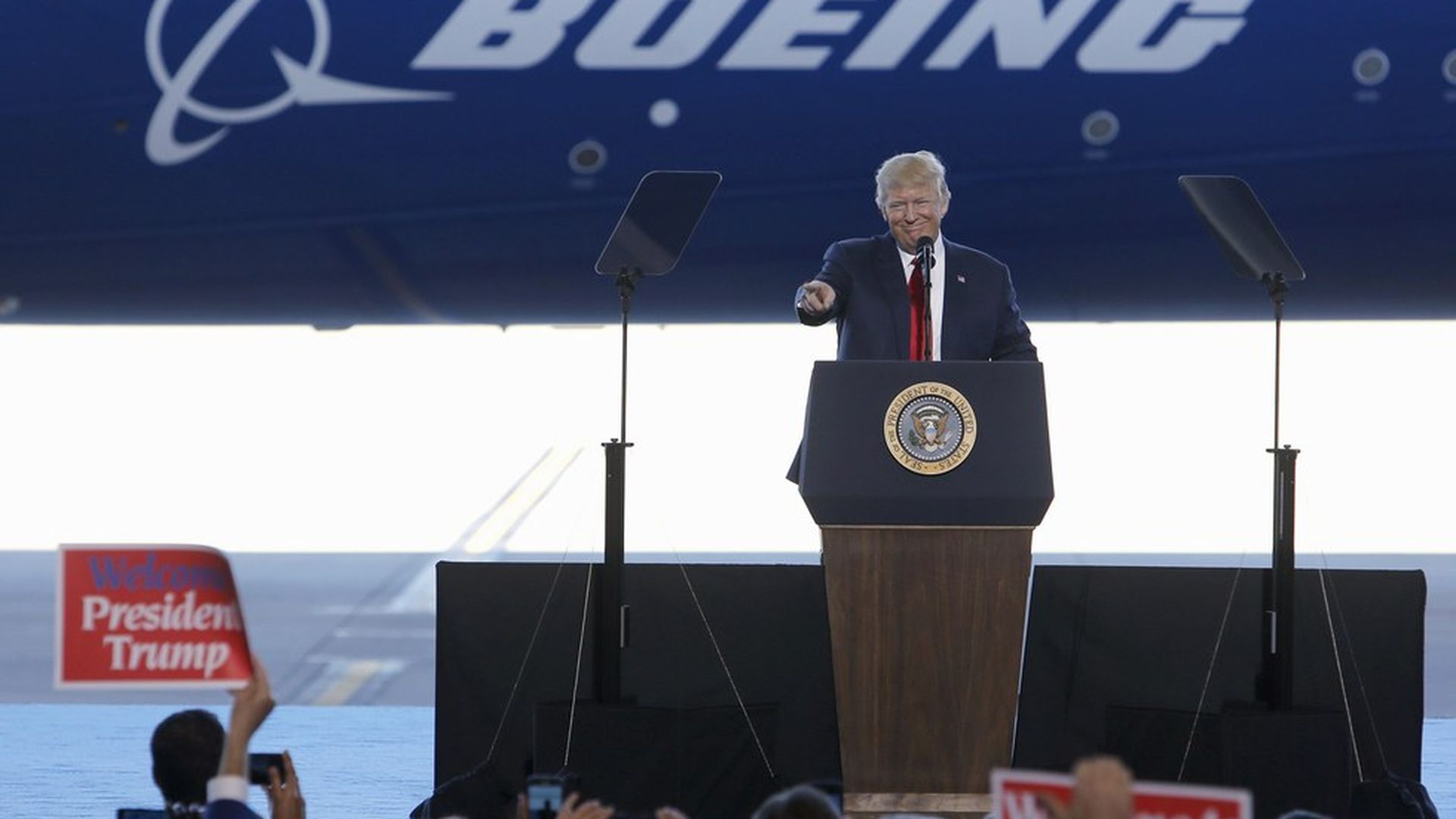 Boeing confirmed to CNN Thursday that it's laying off roughly 200 employees from its South Carolina plant, the same plant Trump visited for a speech on saving jobs. Boeing said the cuts were announced in December, as its rival Airbus has dragged down new orders.
"Jobs is one of the primary reasons I'm standing here today as your President, and I will never, ever disappoint you," Trump told the crowd in February, adding that there'd be a "very substantial price to pay" for companies who fire their employees and move their facilities overseas.
Growing trend: Yesterday, Axios reported that Carrier was laying off more than 600 employees from the same plant Trump vowed to keep on American soil. And Ford announced Tuesday it's moving production of its Focus model to China, just months after Trump pressured the company to cancel its plans to move to Mexico.
Go deeper