Boehner: Obamacare repeal & replace "not going to happen"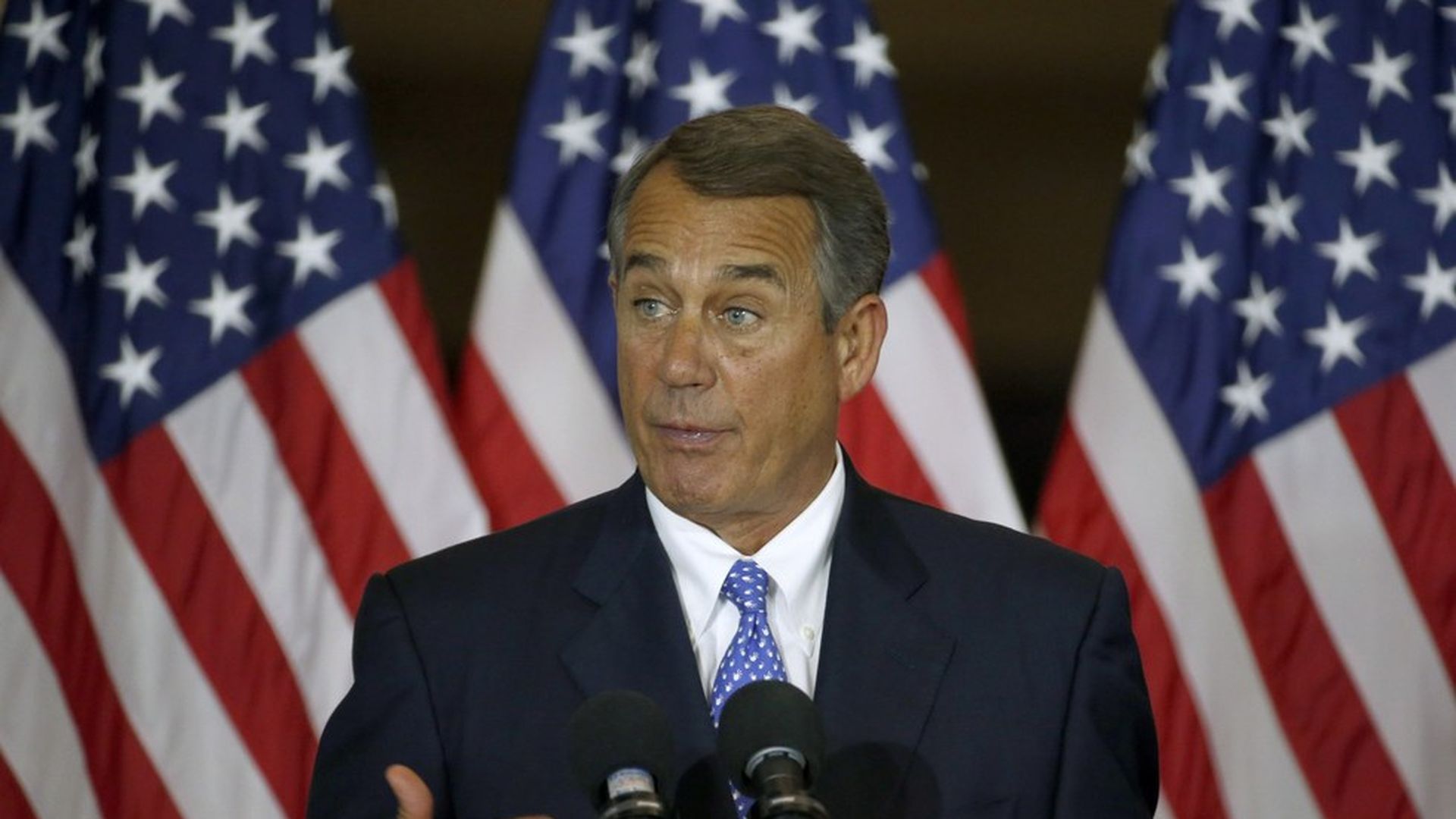 Politico reports that John Boehner told a healthcare conference in Orlando today that a plan to repeal and replace Obamacare is "not going to happen."
His reasoning: Boehner believes that Republicans will just strip away some of its more contentious provisions and call it a day instead of assembling a consensus plan for replacement and dealing with the subsequent political fallout.
Most of the framework of the Affordable Care Act…that's going to be there.
Go deeper