Bob Woodward to reporters: "We're being tested...let's not be chickenshit about this"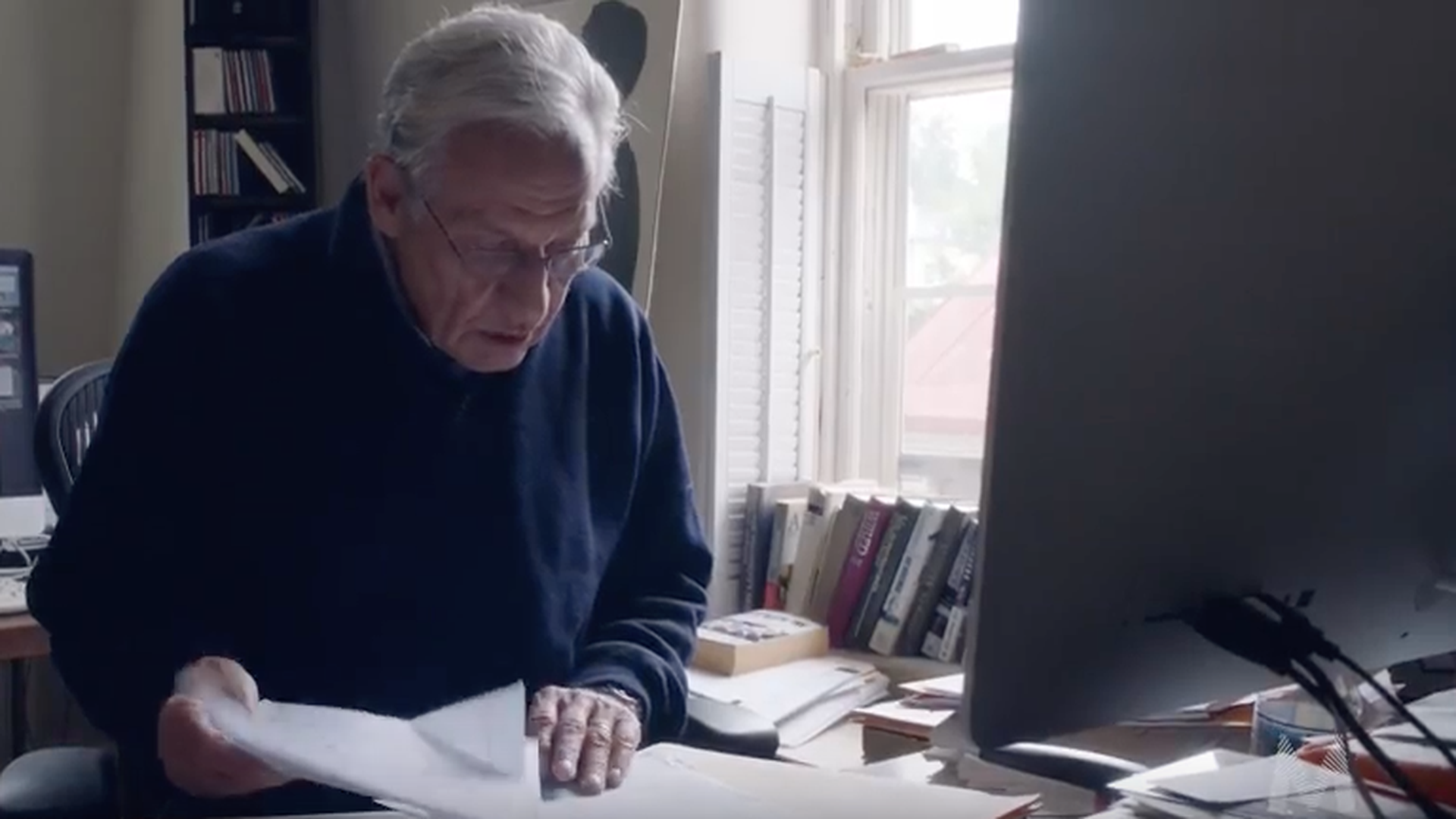 Bob Woodward, who's working on a book about President Trump that's due out some time next year, is offering a rare window into the techniques that have made him the most famous investigative reporter in the world, with 18 national nonfiction bestsellers.
"This is a time we're being tested," Woodward says in a preview video for his first-ever online class. "Let's not be chickenshit about this. Break the rules — not the law, but the rules. ... This is the final exam for democracy."
Woodward teaches the importance of working multiple sources: "No one ever gives you the full story."
Woodward says one tip for reporters is to just "shut up" when interviewing someone: "Let the silence suck out the truth."
Topics include: building trust with sources and protecting confidential relationships, understanding the importance of documents and contemporaneous notes, collaborating with and using editors, acting aggressively, taking everyone as seriously as they take themselves, going back for the sixth or seventh interview (!), avoiding bias and hyperbolic language, maintaining your independence and status as an outsider, developing stamina, and knowing you have one important audience — your readers.
The class is available for $90 (pre-order) through MasterClass, a San Francisco company former in 2015.
Good advice in the preview video.
Go deeper