Bob Corker flips to "yes" on tax reform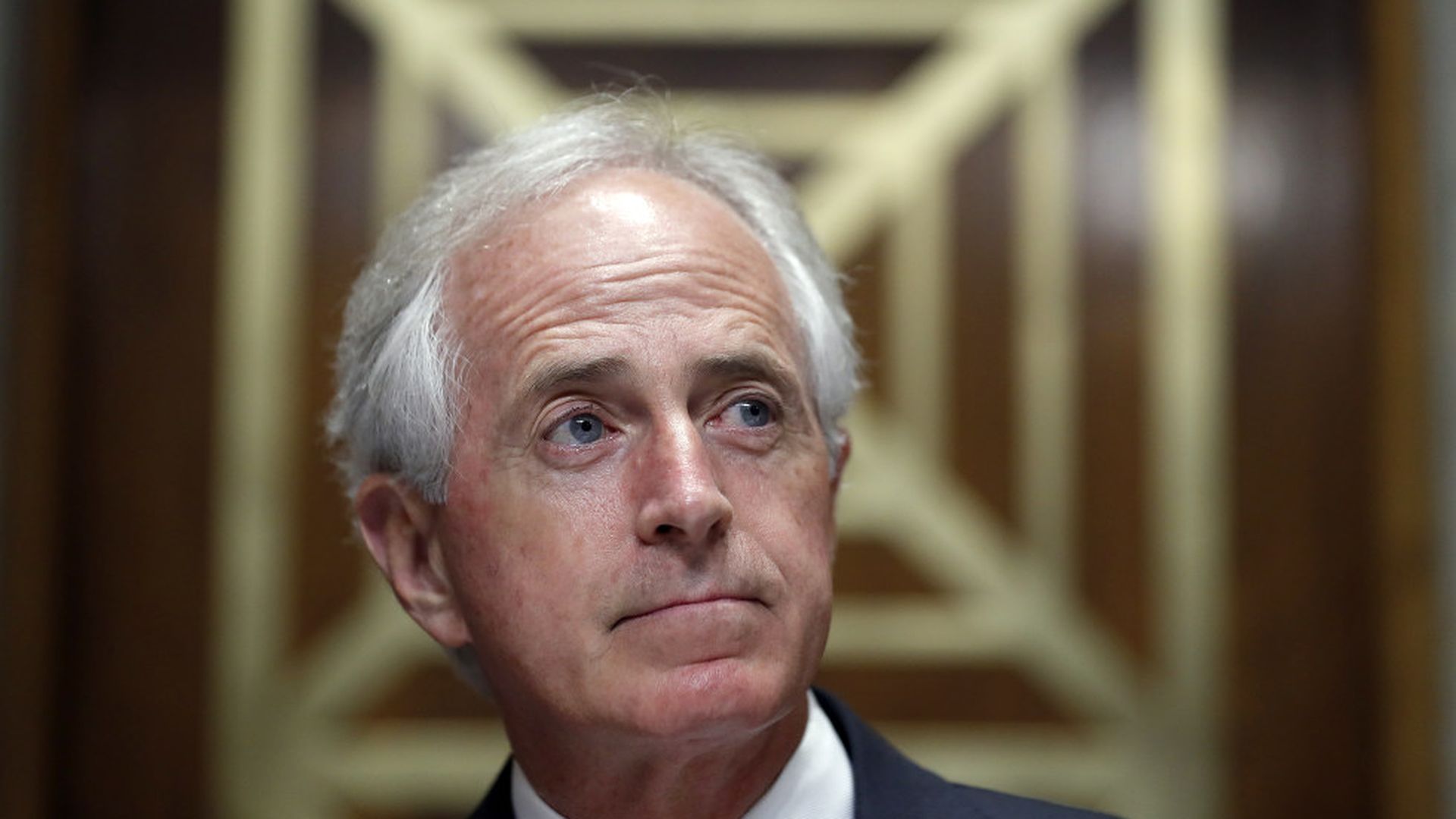 Sen. Bob Corker (R-Tenn.), the only holdout on the Senate's initial tax bill, announced Friday that he will vote "yes" on the GOP's tax cuts bill, less than an hour after Sen. Marco Rubio (R-Fla.) said he will also vote yes.
Why it matters: Corker's vote essentially cements the tax bill's passage before the Christmas deadline.
"After many conversations over the past several days with individuals from both sides of the aisle across Tennessee and around the country — including business owners, farmers, chambers of commerce and economic development leaders — I have decided to support the tax reform package we will vote on next week.
"This bill is far from perfect, and left to my own accord, we would have reached bipartisan consensus on legislation that avoided any chance of adding to the deficit and far less would have been done on the individual side with items that do not generate economic growth.
"But after great though and consideration, I believe that this once-in-a-generation opportunity to make U.S. businesses domestically more productive and internationally more competitive is one we should not miss. While many project that it is very possible over the next ten years we could be at least $500 billion short on a $43 trillion policy baseline, I believe this bill accompanied with the significant regulatory changes that are underway, and hopefully, future pro-growth oriented policies relative to trade and immigration , could have significant positive impact on the well-being of Americans and help drive additional foreign direct investment in Tennessee.
"In the end, after 11 years in the Senate, I know every bill we consider is imperfect and the questions becomes is our country better off with or without this piece of legislation. I think we are better off with it. I realize this is a bet on our country's enterprising spirit, and that is a bet I am willing to make."
Go deeper