Boats are joining the self-driving tech race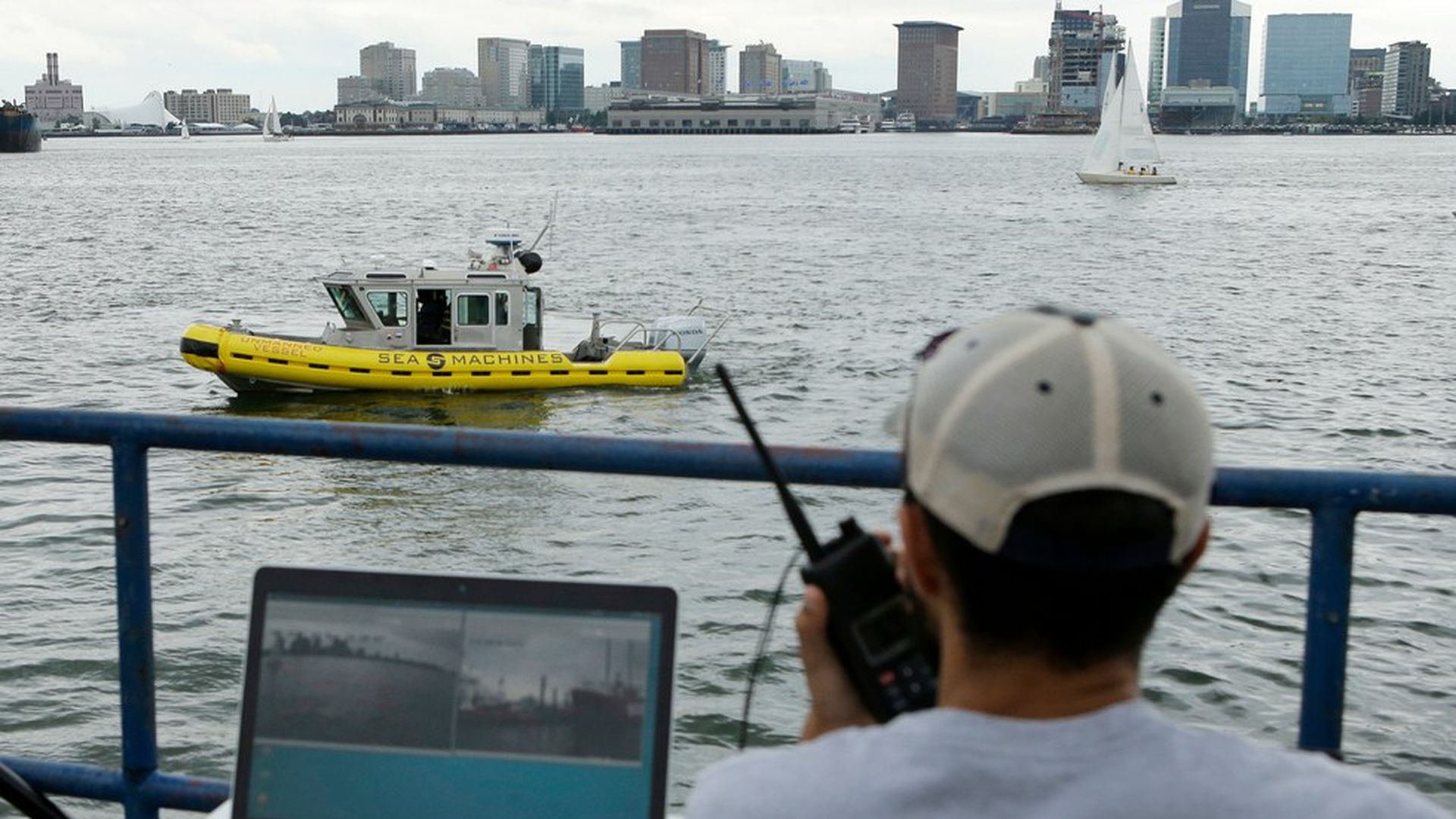 Cars are not the only vehicles joining the race to become autonomous: self-driving boats could be here within three years, AP reports.
"[M]arine innovators are building automated ferry boats for Amsterdam canals, cargo ships that can steer themselves through Norwegian fjords and remote-controlled ships to carry containers across the Atlantic and Pacific."
They are "outfitted with sensors and self-navigating software and emblazoned with the words 'UNMANNED VESSEL' across its aluminum hull."
They'll still need human oversight, just not on board. And AP notes "some of the world's biggest maritime firms have committed to designing ships that won't need any captains or crews."
"Militaries have been working on unmanned vessels for decades. But a lot of commercial experimentation is happening in the centuries-old seaports of Scandinavia, where Rolls-Royce demonstrated a remote-controlled tugboat in Copenhagen this year."
Go deeper