BMW debuts ride-hailing service in Seattle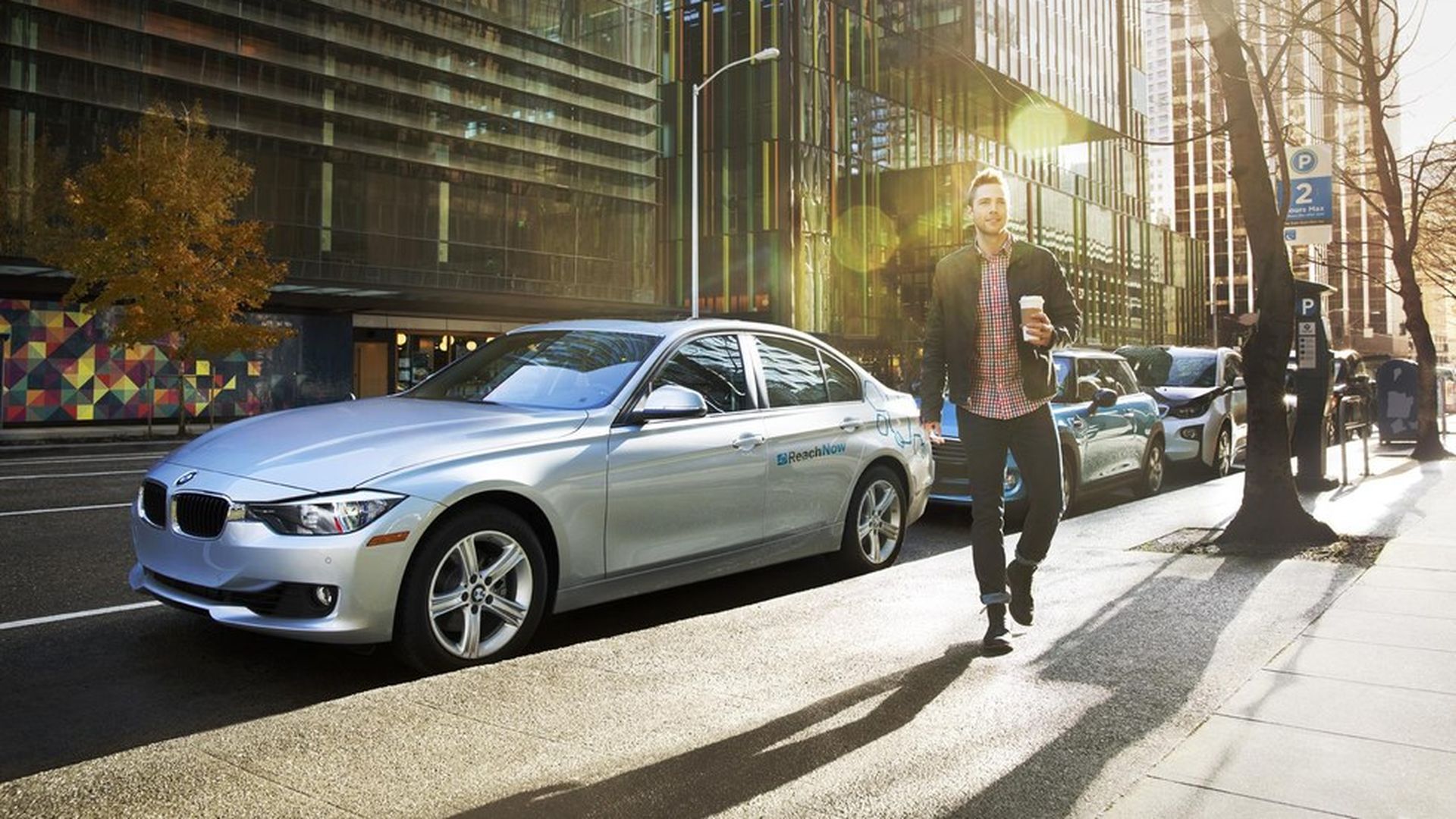 After testing it quietly for a few months, BMW is expanding a new ride-hailing service's test program to anyone in Seattle, the company said on Thursday. Ride is a new service under BMW's ReachNow division, which began with short-term car rentals.
How it works: Seattle residents can sign up for the service by downloading the ReachNow app. They can summon a ride immediately or book one anywhere from 20 minutes to seven days in advance, and can pre-set their car temperature and radio stations. ReachNow Ride has about 80 drivers who work for an independent company, according to the New York Times, unlike Uber and Lyft, which manages drivers themselves.
Why it matters: Although both ride-hailing companies and automakers are investing in self-driving technology, some automakers have also been exploring alternatives to traditional car ownership as services like Uber and Lyft have made it clear that changes are afoot. Others like General Motors, Ford, and Daimler are also experimenting in those areas.
The story has been updated to clarify that ReachNow Ride is still in its testing phase.
Go deeper