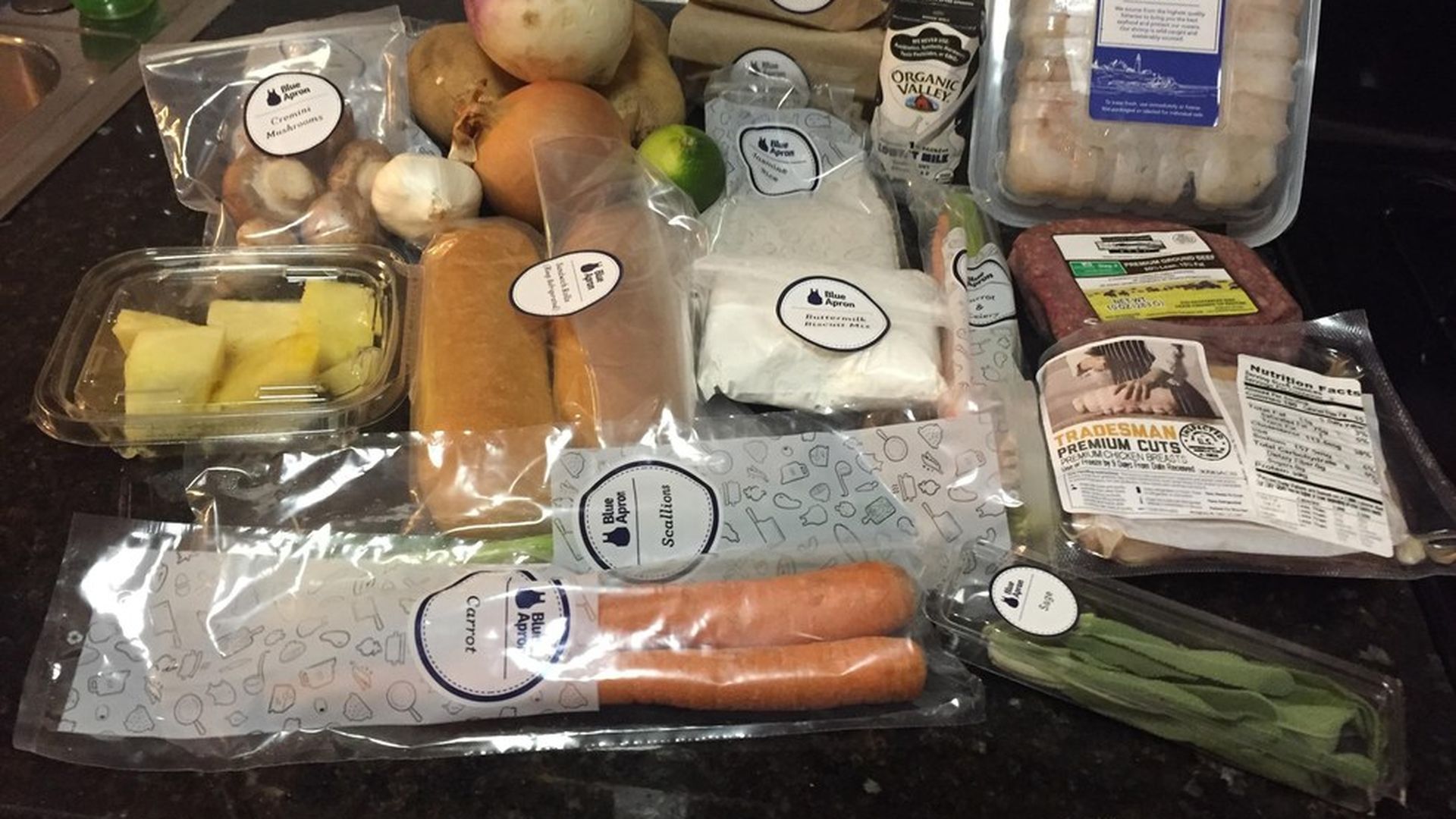 Blue Apron, the meal kit delivery company, has filed for a $100 million IPO, though the size is most likely a temporary placeholder.
Offering details: The New York-based company plans to trade on the NYSE under ticker symbol APRN, with Goldman Sachs listed as left lead underwriter.
Financials: Blue Apron is unprofitable, reporting a loss of $54.9 million for 2016 on net revenue of $795.4 million. In the first three months of 2017, it lost $52.2 million on $244.8 million in revenue.
Backers: To date, the company has raised $193 million from investors including First Round Capital, BoxGroup, and Fidelity.
Business model: Blue Apron is part of a growing number of alternatives to eating out — the company and its competitors say their meal kits allow customers to feel good about cooking, while avoiding trips to the grocery store. The company has been criticized for creating significant amounts of packaging, and over working conditions in at least one of its warehouses.
Go deeper