Blue Apron faces shareholder lawsuits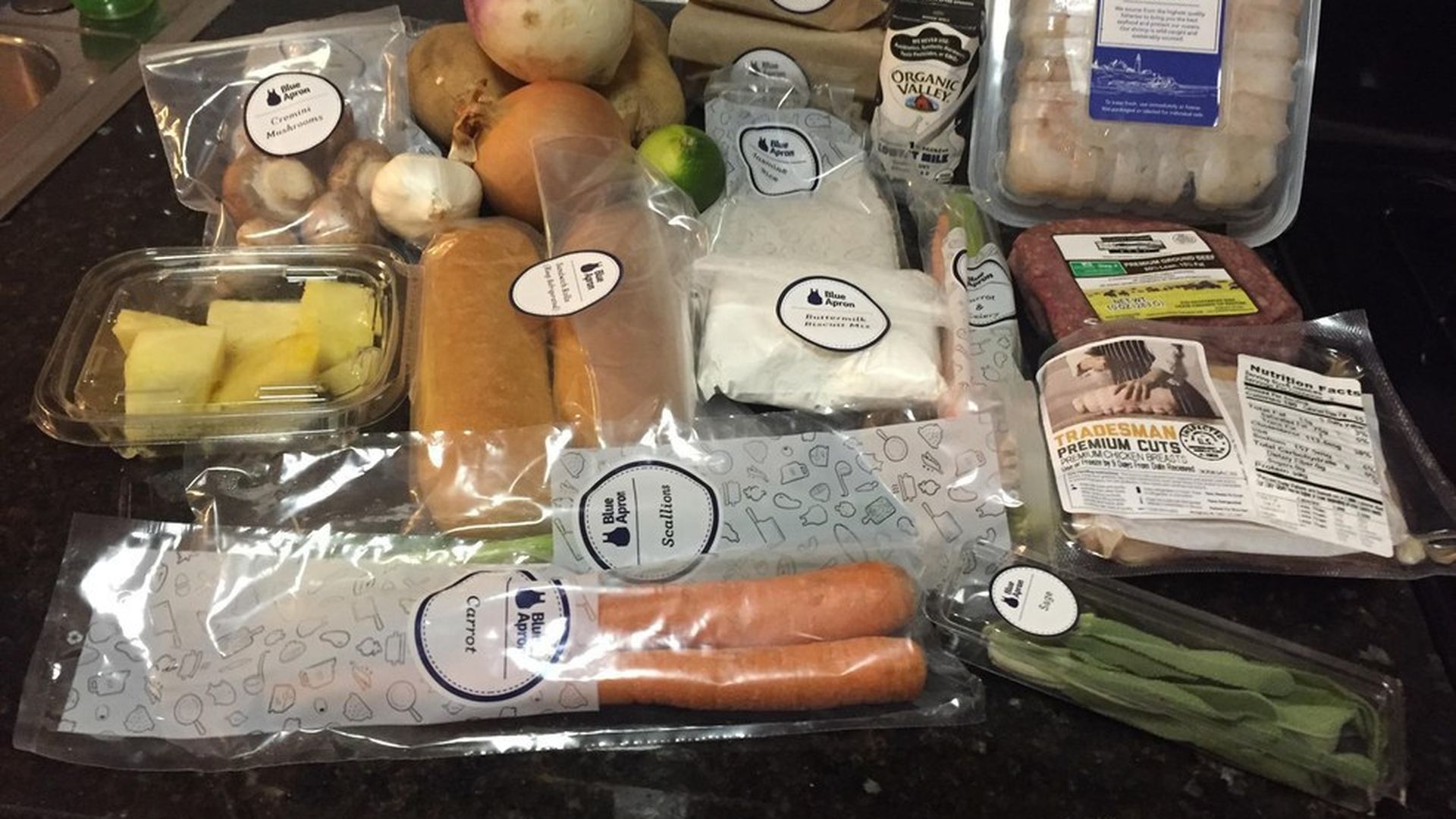 Blue Apron, the meal kits company that went public in June, has been hit with multiple shareholder lawsuits. They allege that the company misled investors about its business prior to going public, although only two suits have been formally filed, Axios is told. Now, these investors are angry and want their money back.
Tough crowd: Despite being a media darling while a private company, Blue Apron has had a tough time on the markets since going public — its stock price is now nearly half of what it was at the IPO. The company is also facing competition from Amazon, which recently debuted its own meal kits business, which investors claim Blue Apron knew and hid.
Amazon declined to comment on the lawsuits.
Go deeper