Blackburn bill would extend privacy rules to Google & Facebook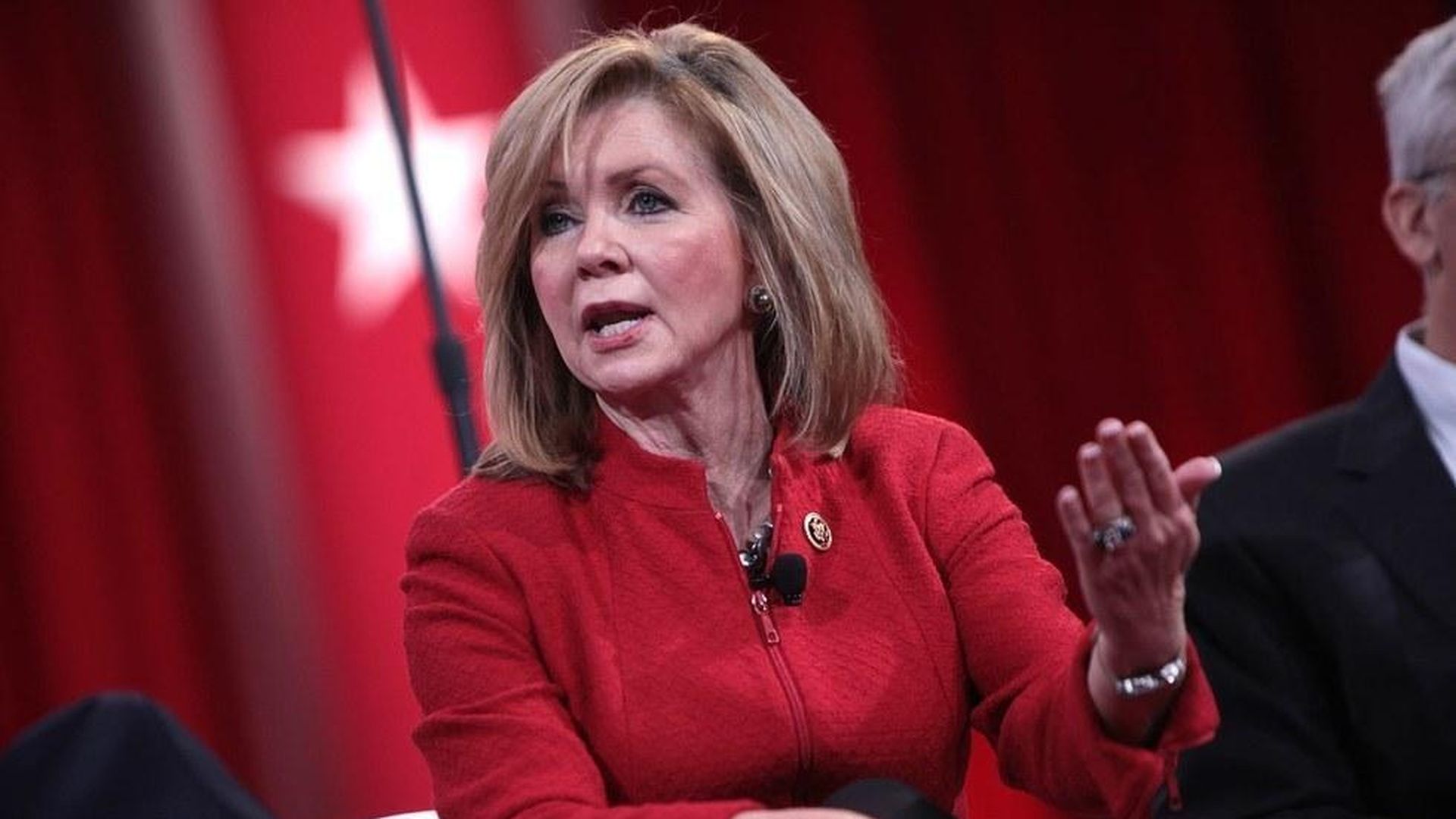 Rep. Marsha Blackburn introduced a bill on Thursday that would apply privacy rules to internet service providers like AT&T and Comcast and web companies such as Google and Facebook. The bill would require the companies to get their users' permission before sharing their sensitive information, including web-browsing history, with advertisers.
Why now?: Congress voted earlier this year to undo the Federal Communications Commission's privacy rules prohibiting ISPs from sharing or selling customer's personal data without their consent. The move led to an outcry from consumers worried that nixing the rules gave big telecom companies the opening to sell user data to the highest bidder without their knowledge.
Why it matters: Using customer data for advertising purposes is at the core of Facebook and Google's digital ad businesses, and ISPs like Verizon and AT&T are also trying to break into the online ad market. Blackburn, who chairs a key House committee overseeing telecom and tech issues, said she wanted both internet providers and web services to be subject to the same rules. "What we know is that when people talk about, 'I don't like pop ups that I get, and I don't like this and I don't like that,' that's activity that comes from the edge providers, not the ISPs," Blackburn told Axios.
Details: Blackburn's proposal differs from the FCC's rules (which she voted to overturn) in two important ways:
The legislation would also apply to web companies like Google, Facebook, Microsoft, and Snap — known as "edge providers" — which were not subject to the FCC's rules.
The Federal Trade Commission (as opposed to the FCC) would be the enforcer of the rules. They would require internet providers and the web firms to make users opt-in to the sharing of "sensitive information" such as the content of communications, "precise" location data and web-browsing and app-usage history, with some exceptions.
But, but, but: It's not clear that the bill has the support it would need to move through Congress, and it currently lacks a corresponding version in the Senate. Supporters of the FCC's privacy rules have said that the FTC doesn't have the telecom expertise to handle the issue. Plus, Google and Facebook opposed the FCC's rules, even though they didn't apply to them — so they aren't likely to look favorably on this bill that extends to their services.
Sound smart: Blackburn's bill shows that the public outcry over the vote to pull back the privacy regulations didn't go unnoticed by Republicans who backed the move.
While Blackburn said she'd wanted to develop privacy legislation before voting to overturn the FCC rules, she said that after that measure "we knew at some point we needed to move forward with what a new structure would be — and I felt the timing was appropriate."
Go deeper