Black women power Democrats to victory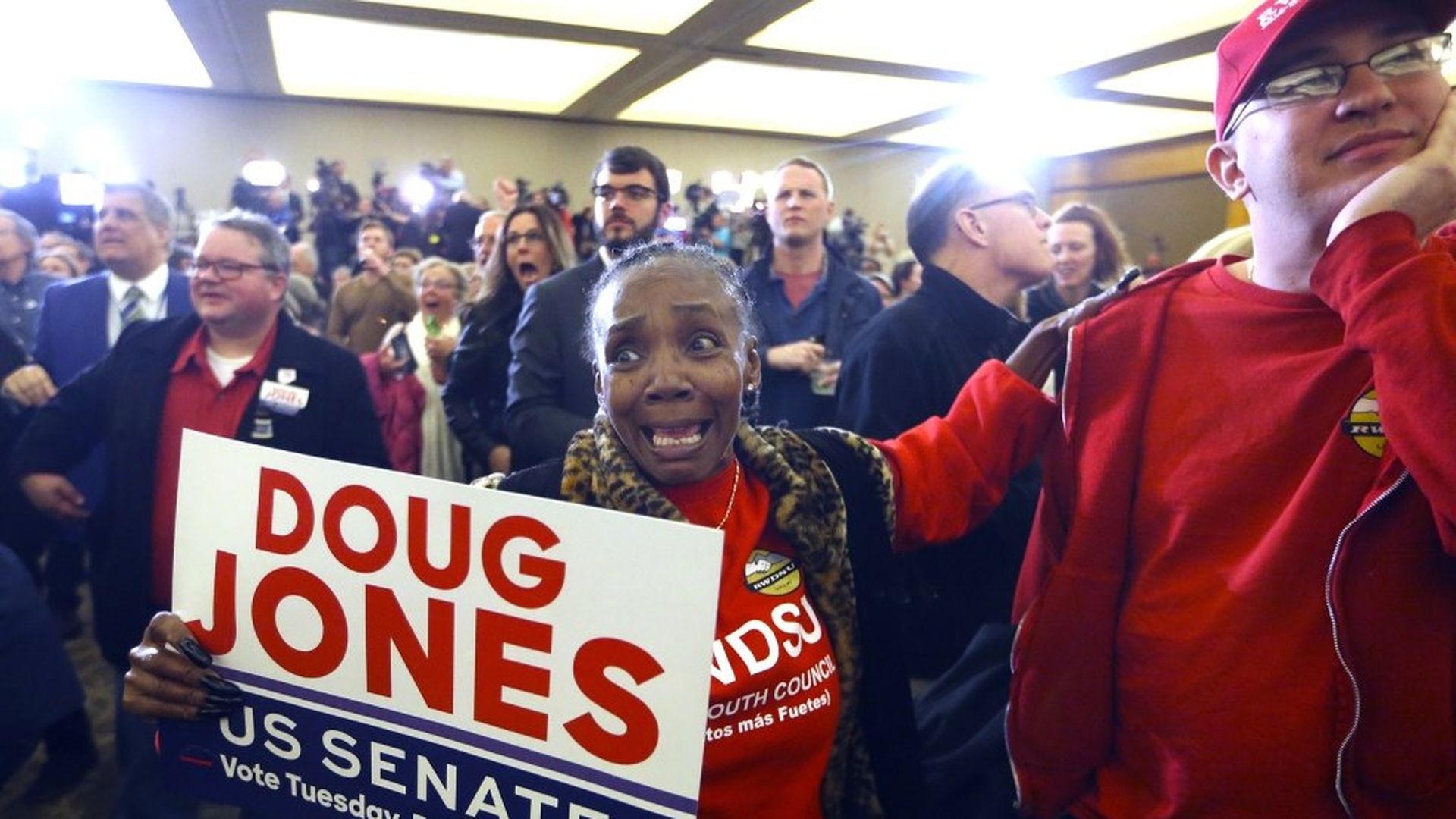 Black women, having voted 98% for Senator-elect Doug Jones in Alabama, now wonder whether the Democratic Party will return the favor by sharing some of the party's political power, handing over places at the negotiating table and pushing legislation that speaks to their unique issues, per AP's Jesse Holland.
Why it matters: "While black men also turned out in high numbers for Democrats, black women historically have been the backbone of the vote-mobilization efforts, but they rarely get the credit, said LaTosha Brown, a Selma, Alabama, native and co-founder of the Black Voters Matter Fund."
"Tuesday's election continued the trend of black women over-performing for Democratic candidates": In Virginia, 91% of black women voted for Gov.-elect Ralph Northam (D). In New Jersey, 94% voted for Gov.-elect Phil Murphy (D).
DNC Chair Tom Perez: "We won in Alabama and Virginia because #BlackWomen led us to victory. ... Black women are the backbone of the Democratic Party, and we can't take that for granted."
Go deeper