Bipartisan Senators urge passage of DREAM Act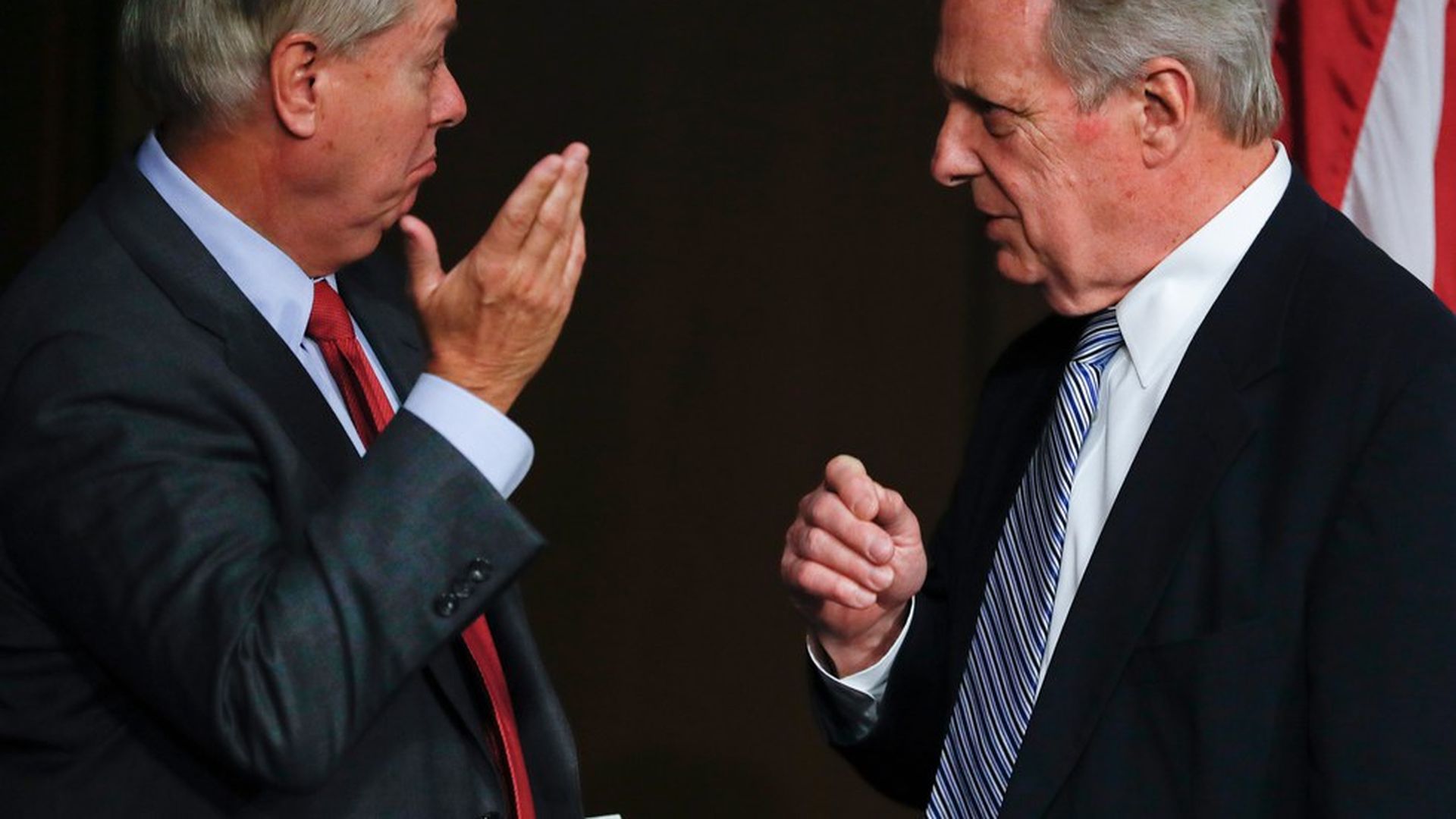 Senators Lindsey Graham (R-SC) and Dick Durbin (D-IL) held a news conference Tuesday urging for the passage of the Development, Relief, and Education for Alien Minors (DREAM) Act.
Their bottom line:
Graham: "Congress needs to up its game... I think [the president] was right to terminate DACA... but my challenge to him now is, you've talked glowingly about these kids... so help us. Help us find a consensus."
Durbin: "We are now in a countdown toward deportation... Congress needs to pass the DREAM Act in this month of September."
Get smart: The DREAM Act is not the same program as DACA, though its foundation is similar. The key difference is that the DREAM Act would be passed by Congress, not the executive branch (Trump's key issue with DACA). New bipartisan versions of the DREAM Act have been reintroduced in recent months, including a version proposed by Graham and Durbin prior to August recess.
Go deeper