Bill takes aim at revenge porn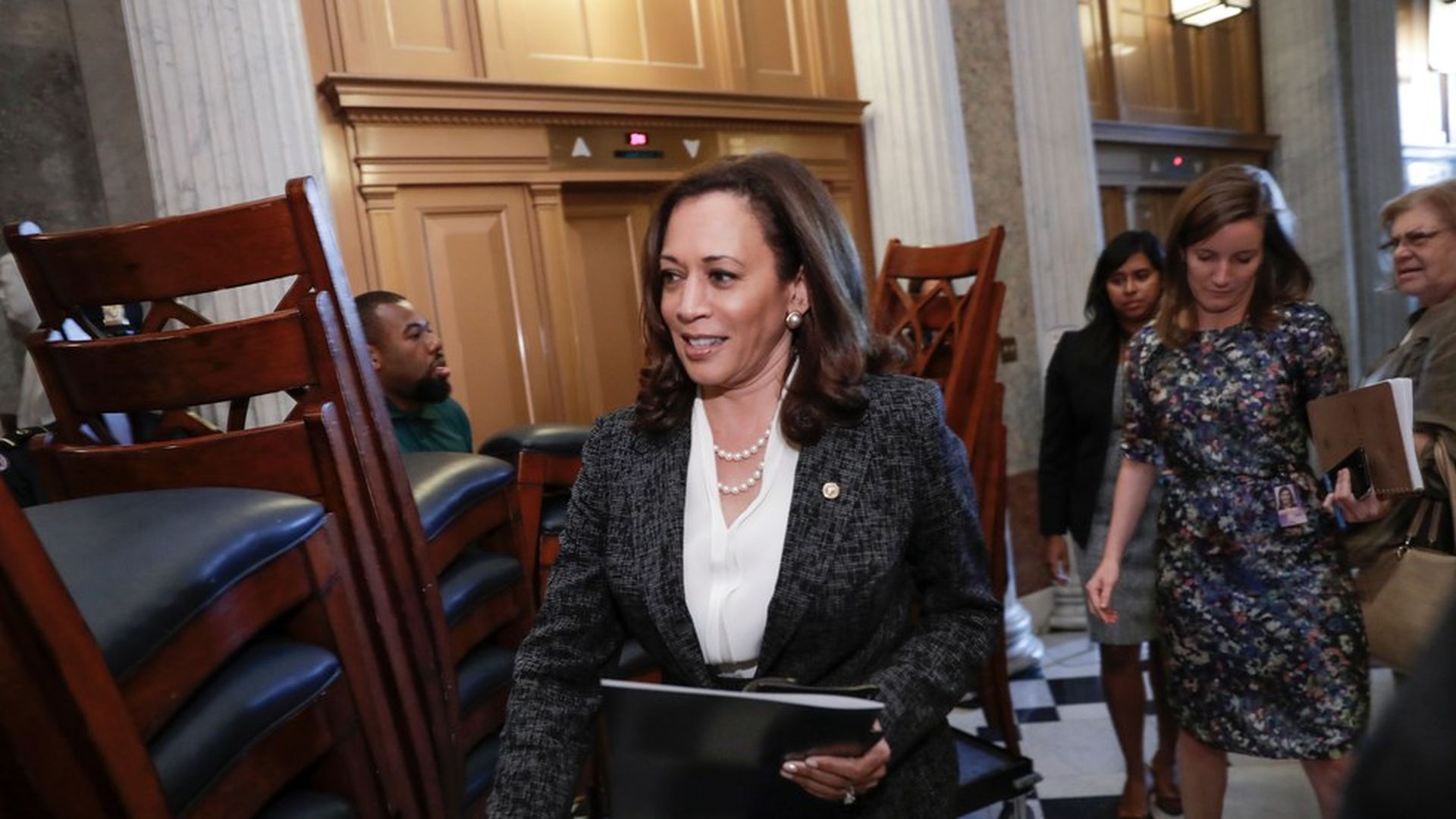 A bipartisan group of Congress members are introducing a bill today that would target revenge porn and extortion using explicit online material.
The details: The Ending Nonconsensual Online User Graphic Harassment (ENOUGH) Act would prohibit sharing private, explicit images without consent. It's sponsored by Sens. Kamala D. Harris (D-Calif.), Richard Burr (R-NC), and Amy Klobuchar (D-Minn.) and Rep. Jackie Speier (D-Calif.). Speier had introduced a similar bill last year.
"Perpetrators of exploitation who seek to humiliate and shame their victims must be held accountable," Harris said in a statement. "It is long past time for the federal government to take action to give law enforcement the tools they need to crack down on these crime."
The goal: The bill aims to strike the balance between preventing nonconsensual sharing of images while preserving free speech.
Our thought bubble: Revenge porn and extortion are sometimes a part of sexual harassment and other misconduct. Even if the bill doesn't ultimately pass, the fact that Congress members have signed on shows increased awareness around the issue after numerous sexual harassment scandals have been exposed.
Go deeper