Bill Gates on Trump, VR and his role at Microsoft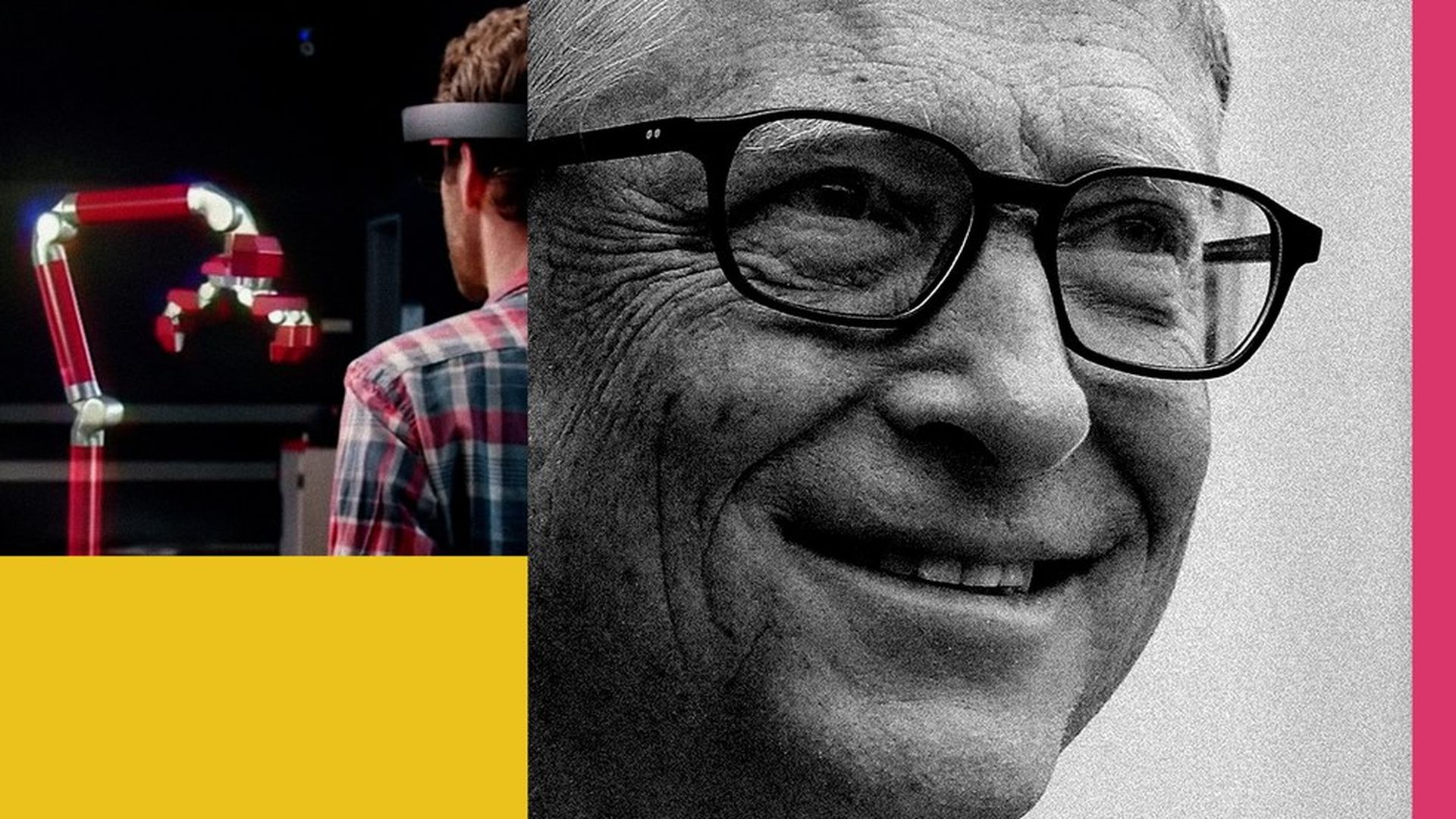 Bill Gates is known for being a "glass half-full" kind of guy. And when it comes to Donald Trump he's sticking to that, even though Trump has vowed to cut foreign aid and gut environmental regulation, two areas of particular importance to Gates.
Other things he told us:
The U.S. can't cede its leadership position in energy and health investment
Microsoft's most exciting work is in cloud computing and AI
Augmented reality is probably more practical day-to-day than VR
And a memory from his Harvard days: "when we had an argument about some issue at college, we would have to wait until the library opened so we could research the answer"
Here's an edited transcript of our e-mail interview:
When we talked last you were sounding optimistic regarding the Trump Administration in several areas, including investments in clean energy. Now they are talking about gutting environmental regulations and cutting foreign aid, two areas that I know are very important to you. How concerned are you by their recent actions?
Investing in American innovation is something we should all agree on. By investing in the scientific and technical work that we need to create the energy mix of the future, we'll not only help solve climate change, we'll also create new industries and companies in the United States. When it comes to foreign aid, investing to improve health and development around the world keeps America more secure and brings stability to parts of the world that are vulnerable. I will continue making the case to the administration and to Congress that it's good for the United States and good for the world to continue our leadership on those issues.
You have spoken on a global disease outbreak being one of the biggest threats society faces. How concerned are you about US budget cuts in this area?
In order for the world to be prepared for a global pandemic, governments around the world need to work together. Earlier this year, our foundation helped create a group which will work on accelerating vaccine development research. The world still needs to improve and develop many other things – a global warning and response system, strengthening local health systems in poor countries, a better disease surveillance system, more trained medical personnel who can respond quickly to outbreaks, and more R&D funding for health research. The United States has always been a leader in health innovation, and I hope that continues. We have to remember that basic investments in global health and poor countries' health systems are our best tools for identifying epidemics early and stopping them quickly.
What types of things are you doing vis a vis Microsoft these days?
I'm having a lot of fun in my work with Microsoft. Most of my time is focused on my foundation work, but I still spend a lot of time meeting with Satya and some of the other leaders at the company to do product reviews and talk about their visions for the future and how we can innovate our way there. The work Microsoft is doing in cloud computing and AI is really exciting.
A lot of people see augmented reality, virtual reality or some type of mixed reality as the next frontier in computing. Is that how you see things? How do you think mixed reality will change how we live?
There are a lot of "next frontiers" in computing. Mixed reality is one of them, and so are AI and quantum computing. I have been using virtual reality videos on my Gates Notes blog to bring people along on the work that I do with my foundation. You can come with me to South Africa to learn about HIV/AIDS, which is one of our big program areas. Later this year, I'll have more VR videos to share. There is still no substitute for seeing these things for yourself, but VR is a close second. But the full immersive experience of VR makes it impractical for daily life, and that's where augmented reality and mixed reality experiences can take the lead. It can be a layer of information on top of what's happening in real life. It's exciting to imagine the possibilities.
What technology do you find yourself using the most these days? Is there a particular app or device that is getting more use than before in your life?
One of my favorite ways to use technology is to learn. It's not really cutting-edge anymore, but I still think it's mind-blowing that you can learn about any subject online through education courses and videos. When I was a kid, I read encyclopedias from cover to cover, and when we had an argument about some issue at college, we would have to wait until the library opened so we could research the answer. Now we have all the information we want within seconds. Some of the work we do at the foundation involves advanced science, like coming up with new vaccines or health interventions, so I use technology a lot to watch lectures and learn from experts. When it comes to new devices, I have been having fun using the Surface Studio.
Editor's Note: This is the first of a series of Monday interviews for our new tech newsletter, Login. Sign up here.
Go deeper