Big Tech's new Wall Street problem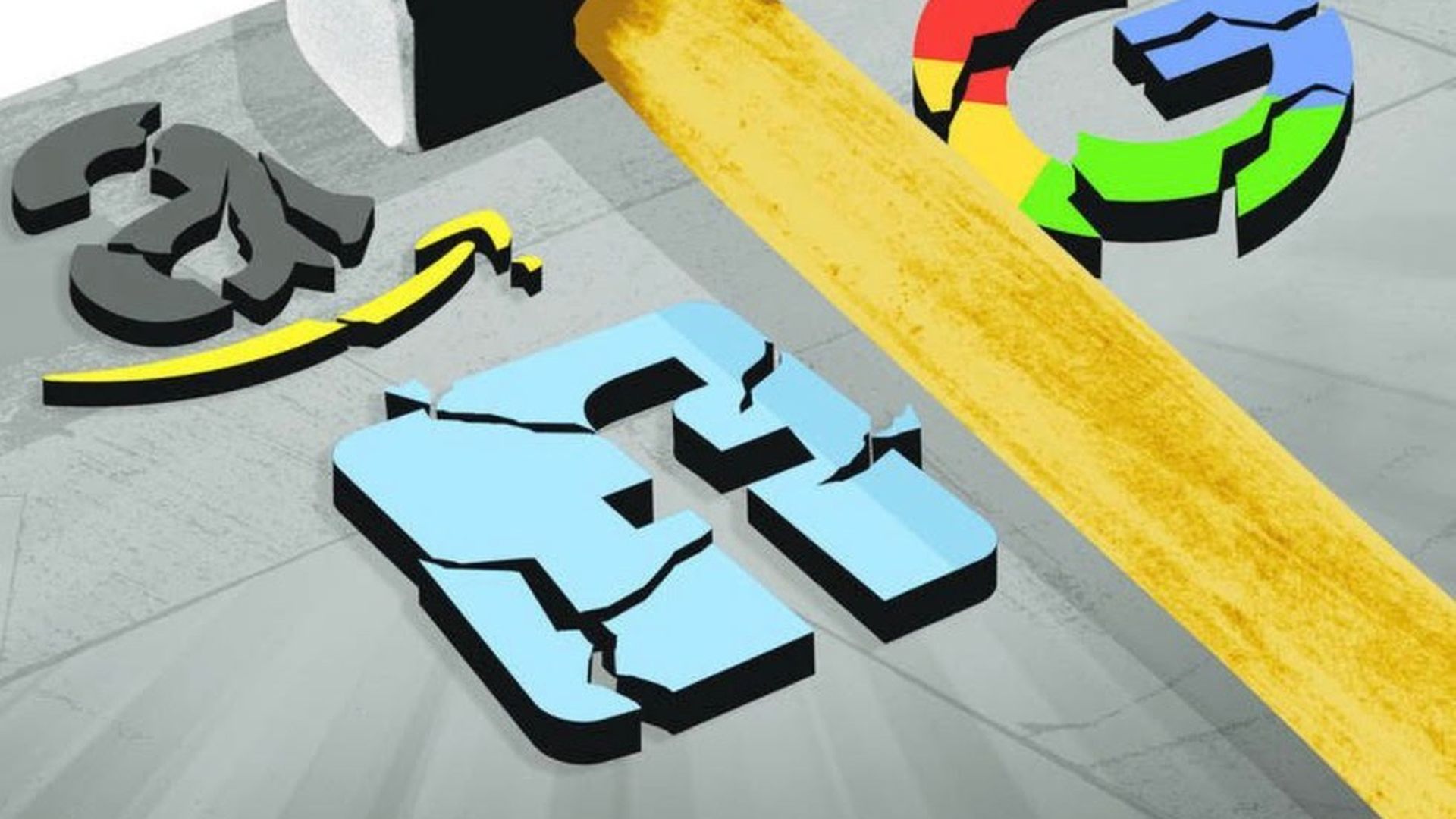 Just as Big Tech has begun to seriously worry about Washington, now Wall Street is waking up to possible government threats to the market dominance of the Silicon Valley giants.
While the "biggest companies don't face an immediate threat of being broken up ... just the possibility creates a risk factor in the stocks," Barron'sreports in its new cover story:
"More than antitrust issues are in play. The huge amounts of personal data that Google, Facebook, and Amazon are amassing is just as troubling to some."
Why it matters: "Taken together, these challenges threaten the stock valuations of the group. To get an idea of the worst-case scenario, take a look at two of tech's dominant players from previous eras: IBM [1969] and Microsoft [1998]."
"If these giants get sideswiped, it could be because of the fatal flaw in large tech companies that's often drawn social ire and regulation — the will to exploit their dominance."
Possible hits to the platforms' business models are blossoming in Europe, and the contagion could spread across the Atlantic. An AP takeoutfrom London points out that the giants "are increasingly facing an uncomfortable truth":
"[I]t is Europe's culture of tougher oversight of companies, not America's laissez-faire attitude, which could soon rule their industry as governments seek to combat fake news and prevent extremists from using the internet to fan the flames of hatred."
Be smart: My conversations with tech execs show they're skeptical that Congress will figure out the mechanics of inhibiting the platforms in a way that would do serious damage to the bottom line.
It's true that potential D.C. action is in the early stage. And there are huge impediments to doing anything radical. But the companies are now such tempting targets, this is a rising passion in both parties.
Go deeper