Big Oil backs carbon tax push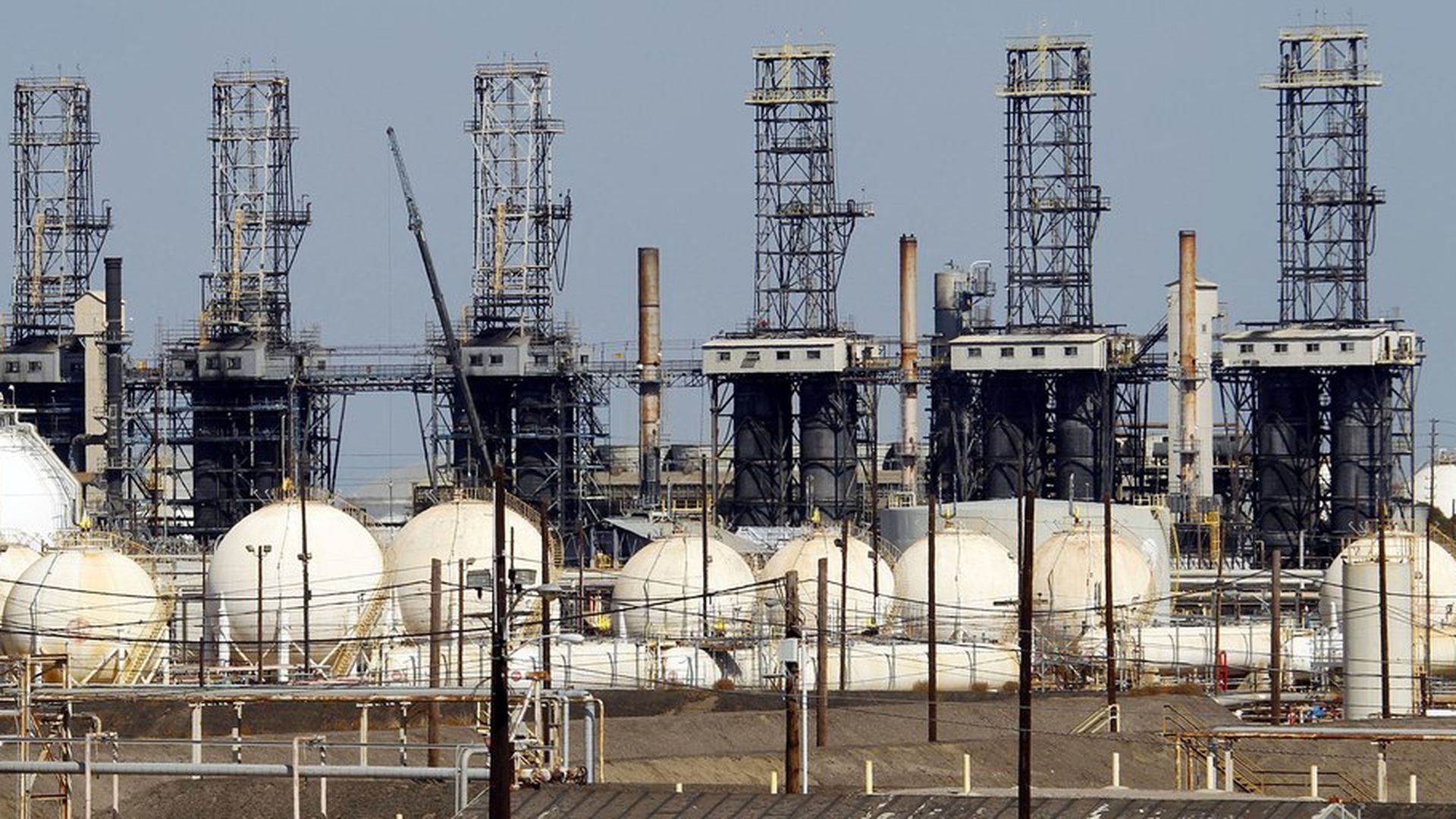 A strange bedfellows coalition, including four of the world's biggest oil and natural gas producers, environmental groups and political leaders, are announcing a unified push urging Congress to enact a carbon tax to address climate change on Wednesday.
Why it matters: The support of major oil and natural gas companies — Exxon Mobil Corp., Royal Dutch Shell, Total and BP — will be needed to get Republicans to back a policy that remains politically toxic. The coalition represents the most diverse set of interests pushing Washington on climate policy in a decade.
Reality checking: Big oil backing is a prerequisite, but it may not be enough with strong conservative opposition to a carbon tax from powerful groups like Americans for Tax Reform and Competitive Enterprise Institute. Almost no elected Republicans, including the few who acknowledge climate change, publicly support a carbon tax. President Trump's moves on the issue, including withdrawing from the Paris deal and not acknowledging that climate change is a problem, are also making it harder and less pressing for congressional Republicans to talk publicly about the issue, let alone support a tax on carbon emissions.
Bottom line: This is going to be near impossible at least through the 2018 midterm elections.
The details:
The Climate Leadership Council, which launched in February with backing of conservative leaders from earlier GOP administrations, is rolling out its founding members. They include four major oil companies, General Motors, two environmental groups and influential policy and political leaders. Click here for the full list.
The founding members will hash out the policy details of the plan in quarterly meetings and annual meetings with the heads of the groups and companies, according to Ted Halstead, executive director of the group.
Funding doesn't come directly from those companies or any others. The group is instead getting money from individual donors and philanthropies.
"We expect that when the moment is right, the companies will lend their lobbying weight to our plan," Halstead said.
That's important. Even though Exxon has publicly supported a carbon tax for years, it hasn't actively lobbied Congress on it. If/when that happens here, it would be a game-changer.
Remember when? The last time a coalition this diverse with fossil-fuel backing pushed Congress on climate policy was in 2007, when a group called the U.S. Climate Action Partnership formed between corporations and environmental groups to lobby for legislation cutting carbon emissions. It dissolved a few years later when Congress didn't act. In its wake, companies, environmental groups and politicians all went their separate ways on climate. Interests are starting to realign again, despite Trump's moves to unwind federal action on climate change.
Read more:
Go deeper