Big in Business: Stock rally fizzles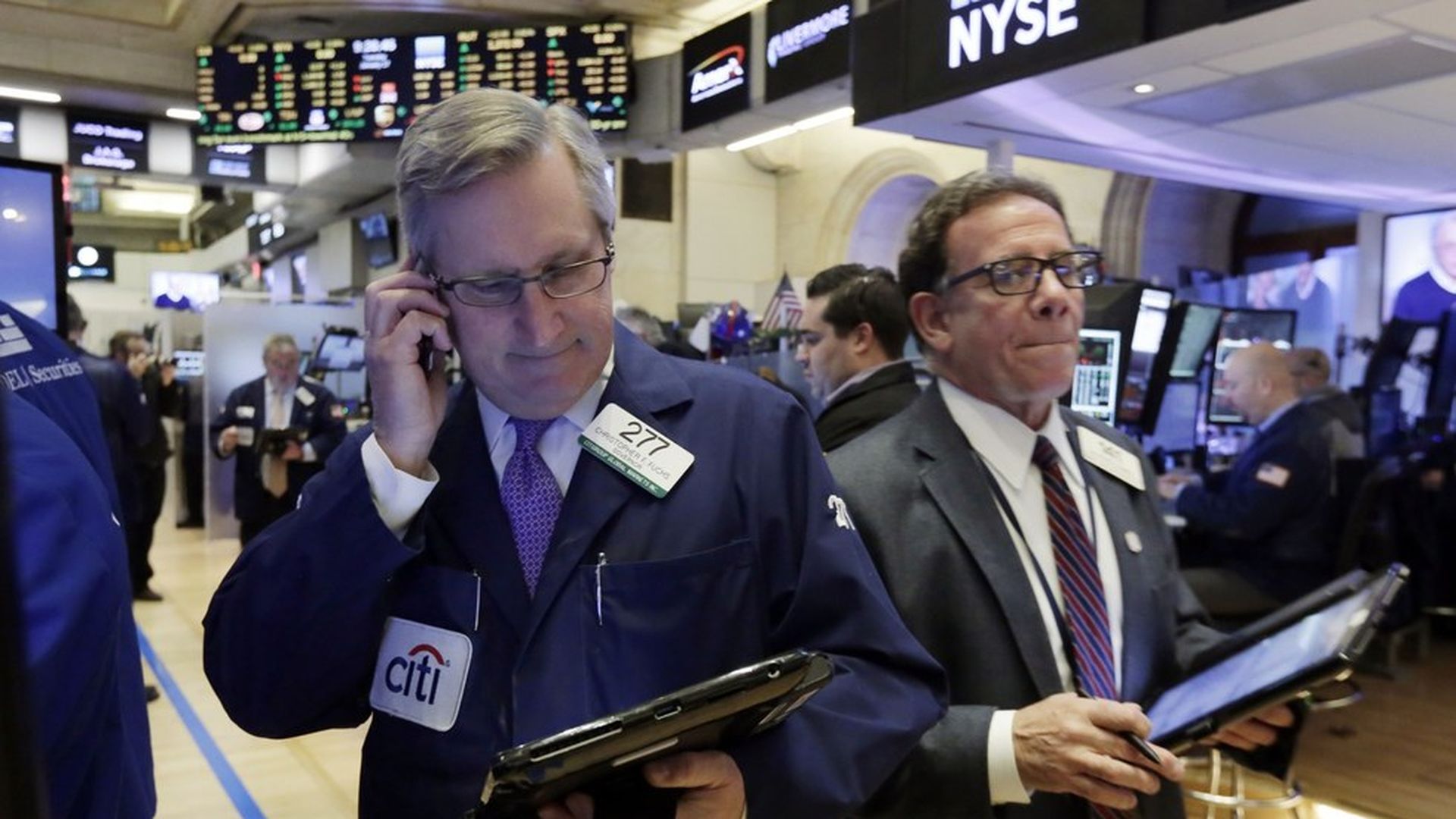 The Dow Jones closed on Tuesday at the lowest level of 2017
Investors are starting to lose confidence that the top priorities of the Trump Administration are sure bets to boost corporate profits. With the Obamacare repeal taking center stage in Washington, chances of swift action on infrastructure spending and corporate tax reform have come down, along with some of the more optimistic valuations of America's biggest companies.
UnitedHealth profits from shunning Obamacare
Their decision to longer offer coverage through Obamacare exchanges paid off big in the fourth quarter of 2016, with company saying Tuesday that its profits rose more than 50% from a year ago, when it recognized large losses resulting from participation in state-run exchanges.
In a call with analysts, CEO Stephen Hemsley said that he had been in touch with "high levels" of the Trump transition team, but didn't share the details of those discussions other than to say he expects a "simpler, state-based health care system" to replace Obamacare.
The Obama Administration's final antitrust fight
The FTC said Tuesday that it was suing Qualcomm, alleging that it unfairly uses its position as a dominant provider of a special type of processor, necessary for cellphone communications, to force its customers to pay higher licensing fees for technology patented by Qualcomm.
The suit was filed the day before one of two Democratic appointees to the FTC was set to leave the commission, suggesting the agency was keen to file the suit before it is staffed with Trump nominees. While Trump talked tough about merger enforcement during the campaign, he has staffed his transition team with antitrust experts who have a more traditional Republican attitude toward antitrust oversight.
What we're watching today:
The Bureau of Labor Statistics will release inflation stats at 8:30, with economists predicting that core prices rose by more than the Fed's 2% annual goal.
That means green lights for further interest rate increases, but the report should be an interesting insight into the recent burst of consumer confidence as well. Pantheon Macroeconomic's Ian Shepherdson points out that prices for cell phone service, higher education services, and airline tickets have all fallen substantially in recent months. He doesn't see that trend continuing, however, as the labor market tightens and oil prices climb.
Go deeper